The Indian system of medicine can coexist with allopathic medicine as long as we are not fanatical about either one, shares Dr Ashwin Naik, Founder, Vaatsalya Healthcare with Elets News Network (ENN)

On Friday, 13th of May, India committed close to a million dollars to help create a benchmark document for training and practice for Ayurveda, Yoga, Unani, Siddhi and Homeopathic medicine.
It is indeed a significant commitment and reinforcement of ongoing efforts by the World Health Organization (WHO) to promote traditional health systems strengthening around the world.
What started with the Delhi declaration in 2012-13 with a consortium of Southeast Asian countries is now slowly growing into an international collaboration. The Indian government used a country-by-country approach to sign bilateral agreements, starting with information centres in Mexico, Nepal, Malaysia, Russia and other countries.

The United Nations (UN) and WHO have over the years looked increasingly towards the traditional systems of health, and have also encouraged governments of member states to direct resources and focus in this field. In the period between 1999 and 2012, the number of member countries that had put together national policies on traditional medicine increased from 25 to 69.
The Indian government and WHO have been discussing this for some years now, starting with a possible collaboration discussion in 2006, followed by the establishment of two WHO collaboration centres in India in the field of traditional medicine.
The big push, however, came in 2014, with a resolution initiated by China called "WHO Traditional and Complementary Medicine Strategy: 2014-2023" to help member states build their knowledge base, promote universal health coverage by integrating traditional and complementary medicine into national health policies, and regulate products, practices and practitioners related to such disciplines, among other objectives. India had co-sponsored the resolution.
As more and more countries come forward with their policy frameworks to support traditional systems, the contribution of alternate systems will significantly improve towards reaching the goal of Universal Health Coverage. What might be needed is a systematic way of integrating learning from both western and traditional systems of health to complement each other.
Most importantly, we will need a consensus not to pitch one traditional system against another in a show of one-upmanship, but to create frameworks for each system to progress independently. In the case of AYUSH, its even more important, as we have five distinct origins of the systems which have many overlaps but not necessarily the same. A focused scientific and holistic approach to nurture each stream is critical.
Another path suggested, which we have gone on in the past, is to train the AYUSH medical professionals in western medicine to compensate for lack of human resources in the country. That would not only be counterproductive, but also significantly push the complementary medicinal knowledge out of our already weakening systems. What we need is to create a systematic engagement plan for the vast number of traditional and complementary medicine providers, to leverage our resource centres across the country which focus on traditional medicinal systems and create a continuing education programme to reorient them on the new standards of practice, which will emerge out of this memorandum of understanding (MOU).
In addition, a stronger push to bring products and services for treatment which are today outside the purview of regulation in India would be helpful, particularly in the light of lax quality standards of some products.
About the Author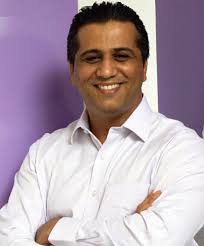 Dr Ashwin Naik is an entrepreneur/advisor with interests in healthcare delivery, social enterprise and tech-enabled health start-ups. Dr Naik is the founder of Vaatsalya Healthcare, an award winning social enterprise, which was the first network of hospitals focused exclusively on Tier II and Tier III towns in India.
He is also a Resident Fellow and part of the Leadership Group at Ashoka, a pioneering network of social entrepreneurs worldwide. In addition, he co-founded & chairs the National Association of Social Enterprises, India. To support health start-ups, he also leads DisruptHealth, a health focused ecosystem enabler based in Bengaluru (Bangalore) and is actively involved in the sector as an advisor and angel investor.
Dr Naik has been recognised as a Young Global Leader (YGL) 2012 by the World Economic Forum, and was also TED India Fellow 2009 and Senior Ashoka Fellow in 2010, amongst other honours. He has written and spoken about leadership, entrepreneurship, rural health and social entrepreneurship at various forums around the world, including World Health Congress, NHS Alliance, Ashoka Future Forum, Global Philanthropy Forum and Africa Health summit (KPMG).
Dr Naik holds a medical degree from Karnataka Medical College, Hubli and a Masters degree from the University of Houston, Texas. Previously, he was the Vice President of Business Development and Informatics at Triesta Sciences, a clinical genomics company. Dr Naik has also been part of the historic human and mouse genome sequencing projects at Celera Genomics. He holds three patents with the United States (US) Patent office for his work at Celera and has contributed a book chapter on Origin of Life.‹
Follow and connect with us on Facebook, Twitter, LinkedIn, Elets video