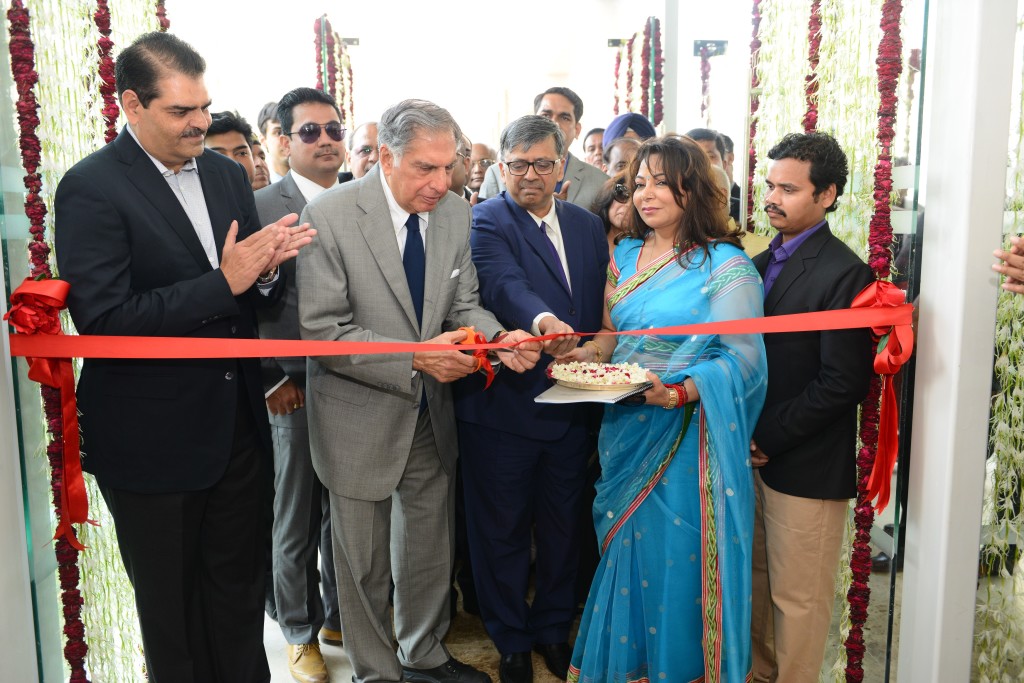 Ratan Tata, Chairman Emeritus Tata Sons inaugurated the flagship 351 bed Nayati Multi Super Specialty Hospital in Mathura, on February 28. The state-of-the-art facility, one of its kind in Western UP boasts of 15 Centres of Excellence; world class technology; and a stellar line of renowned doctors. The inaugural function was attended by over 2000 people including officials from the administration, senior officials from GOC Mathura, MPs, MLAs, leaders from the community and many other dignitaries.
Nayati Healthcare aims to transform the existing tertiary care landscape by changing it from being metro-centric to people-centric by creating infrastructure together with medical expertise in tier II cities. With the launch of the flagship hospital in Mathura, Nayati Healthcare has created the first centre of excellence for Western UP and NCR region.
On the occasion, Ratan Tata said, "The new hospital will provide much needed medical help and health care facilities for the people of the region. It is heartening to see a full-fledged speciality hospital being established in Mathura with considerable personal sacrifice, driven by passion and a genuine desire to serve the community."
Niira Radia, Chairperson, Nayati Healthcare, said, It is a momentous day for us today, in our journey to bring world class healthcare close to the people of western Uttar Pradesh. Our aim has been to reduce the physical, emotional and economic burden of illness that blights the life of ordinary people in tier II & III towns by taking the treatment to the patients. We understand that illness of an individual can profoundly impact the psychological and financial well-being of the entire family.
We, at Nayati, have felt deeply the need to bring advanced technology and clinical expertise together, both of which we have chosen with utmost care. We have leading doctors from India and across the world supported by cutting edge medical equipment and technology. Nayati multi super specialty hospital is poised to revolutionise the regional landscape in healthcare. The ultimate beneficiaries of easier access to super specialty care are the patients, their families and the society at large. The hospital is poised to serve not only the population of Western Uttar Pradesh but will be the Centre of Excellence for the whole of North India, she added.   
For the first time, the region will be served by experts from a comprehensive range of specialties including Cardiac Sciences, Oncology, Orthopedics, Neurosciences, Pulmonology, Gastrosciences, Nephrology, Urology, Pediatrics, Gynecology, Radiology, Internal Medicine, Critical Care & Emergency Medicine and Dentistry, all under one roof. The hospital has on board one of the finest teams of specialists and nurses enabled by latest technology that includes high end CT, MRI, Linear Accelerator, for radiation treatment; advanced Cath labs, echocardiography and ultrasound; 7 operation theatres and state of the art critical care with life support equipment with e-ICU capability, as well as endoscopy, cutting edge lab equipment and blood bank, to name a few.

Follow and connect with us on Facebook, Twitter, LinkedIn, Elets video