mHealth is the idea of using mobile phones and electronic devices to make healthcare delivery affordable and more effective, and the Department of Health, Chhattisgarh looks upon the mode to reach out to the difficult terrains of the State, says R Prasanna, Director – Health Services, Chhattisgarh, in an interview with Arpit Gupta of Elets News Network (ENN)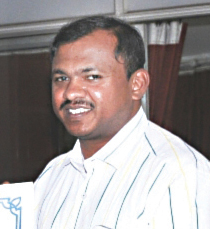 Could you elaborate on mHealth projects undertaken by the State Health Department to improve healthcare.

Digital health is all set to transform the delivery of health services in remote areas of Chhattisgarh, mainly the Naxal-affected region. The Health Department has undertaken many technology-driven steps to improve the healthcare in the State, with launch of eHealth portal in Hindi being the major one. This portal enables public to access all information related to the Department in both Hindi and English. Now, we are thinking beyond the traditional healthcare delivery system and planning to develop a mobile app using new technologies. We have already started monitoring and registering of pregnant women and children through mobile phones. The Department has also introduced an online application system called eMahatari a mother and child tracking system, to monitor the services given to pregnant women and children of the State. This system aims to curb the maternal and infant mortality rate through regular monitoring of pregnant women and infants health.
Besides, GIS mapping of health facilities in Chhattisgarh has also been done to provide details of PHCs, CHCs and district hospitals. We have developed an online software for tracking various activities in the health domain on mobile and email. Also, district hospitals are likely to have online facilities soon wherein reports of all activities would be regularly updated.
Before the e-Mahatari software was launched, record of the pregnant women and immunisation for children used to be maintained manually. Now, the record of registration of pregnant women and subsequent ANC, Delivery and PNC, Immunisation services is being captured through e-Mahatari software"
How have the mobile devices been aiding remote healthcare monitoring?
The usage of Information technology in Health started in 2008-09. The Departments website was relaunched giving information related to all National and State specific health programmes. Basically, its not possible for an official to visit all health centres of each district and check the records, stock of medicines, etc., every now and then. Communication or paucity of staff may be the barrier many a time. In such a scenario, we have to look for new ways of delivering healthcare, and technology seems the way out. The Heath Department has developed an application namely Sachet (alert), which is used for preparing weekly epidemic alert bulletin and disease outbreaks in the districts. If a medical officer posted in a block or village finds symptoms of an uncontrolled disease in his territory, he can use Sachet to shoot bulk SMSs and apprise senior officials of the Department of the latest situation. Also, GIS mapping of health centres can help locate the nearby hospitals and dispensaries.
What are the factors that you see as challenges in implementation of mHealth?
As the name suggests, mHealth flies on telecommunication network; wherever there is mobile network, theres no hurdle in its ution. But the challenges emerge when it comes to the interiors like Bastar and similar regions. Needless to say, efforts are being made to improve the situation in those difficult terrains. The Government has already signed MoUs with the BSNL in order to address the network-related problems. We are confident that we will be able to successfully implement our plans in every nook and corner of the State and soon people will be able to avail our services on their phones. We will also conduct training programmes to make people aware on how to operate mobile applications and avail services.
Please share your future plans with us.
As technology and medical science develop at a fast pace, dissemination of knowledge by interlinking primary, secondary and tertiary level health centres through ICT applications is very much possible now. To implement a model of the is kind, we are also in talks with the private players to support us. Although all 27 districts are high priorities, special attention is being paid to Bastar region, which remains mostly inaccessible due to Naxal problems. We have been facilitating people of that area through telemedicine, tele-referal services and health information dissemination through video conferencing.
Features of Chhattisgarh Government's Sachet
Sachet – is a mobile SMS based reporting of some of the disease prent in the state.
Through this system any practicing Doctor of (Allopathic, Ayurvedic, Unani, Homeo) under Government/Private sector can send SMS alerting the department of any epidemic situation.
A link in the departmental web-site name Sachet has been created.
Codes have been given to diseases and format of reporting has been created. The SMS is send to a pre-defined number.
Once the SMS is received the information is automatically passed to the concerned District IDSP Officer from where the message was received.
The information is verified and the IDSP officer takes the necessary steps to control the epidemic.
The sender of the SMS is registered in the system and feedback action is send. The login id and password is sent to the registered person.
The reports of the hospitals are also clubbed with Sachet to know about the epidemic tracking situation.
Various Epidemic Control teams are there in districts and state level, which use the data of Sachet as required.
SMS sending No. 7389939899
SMS Format – OERSCG (Disease Code) (No. of patients)
Website Link – https://cg.nic.in/health/oers/
SMS based monitoring system launched in November 2011 in Dhamtari district as a pilot project covering four blocks and 165 ANMs for implementing mobile based system for ANMs. BSNL provided complete solution to the Department on the lines of the Governments ambitious Digital India programme
We are also planning to developan Android app in the future, whichwould enable patients to book ambulance and reach hospital. So far, ambulances have been available on toll-free phone calls, but mobile app would further ease the process. We are planning to provide patients prescription and lab reports on their mobile phone. If a patient walks from Bastar, Surguja or any other distant area to, say, BR Ambedkar Hospital, Raipur, he does not need to come again for collecting blood reports or similar documents, as all this will be available on his phone itself.

Follow and connect with us on Facebook, Twitter, LinkedIn, Elets video