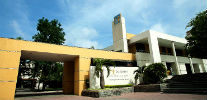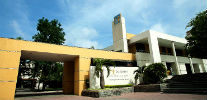 Dr Reddy's Laboratories has announced the signing of a commercialisation deal with Hatchtech, an Australian pharmaceutical company for developing an innovative prescription head lice product, Xeglyze Lotion. The exclusive rights for this product are applicable for the territories of the United States, Canada, India, Russia and the CIS, Australia, New Zealand and Venezuela.
Hatchtech announced that it will be filing its New Drug Application for Xeglyze with the US Food and Drug Administration (FDA) today. If approved, the product will be marketed in US by Promius Pharma.
As part of the agreement Dr Reddy's will pay Hatchtech an upfront amount of US$ 10MM, up to US$ 50 million based on pre commercialisation milestones and an undisclosed amount based on post commercialisation milestones, linked to achievement of annual net sales targets.
Earlier in September 2014, Hatchtech had announced results from its two pivotal Phase 3 clinical studies uating Xeglyze Lotion a treatment for head lice infestation. The studies involved 704 people, across 14 clinical trial sites in the US and resulted in an 81.5 per centsuccess rate, following the observation period of 14 days after a single 10 minute application. The drug substance was developed in collaboration with Dr Reddy's Custom Pharmaceutical Services (CPS) business unit.


Follow and connect with us on Facebook, Twitter, LinkedIn, Elets video