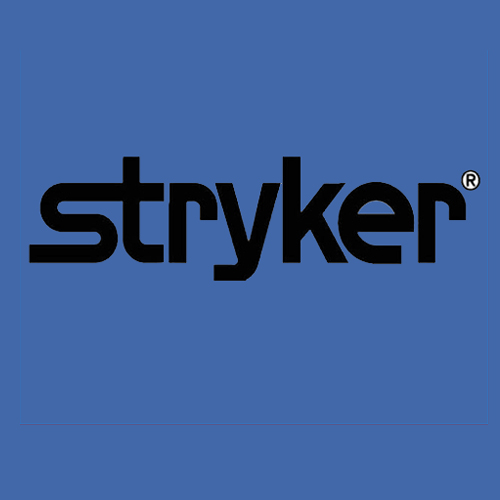 Enhancing the operating room experience like never before, US based Stryker, one of the worlds leading medical technology companies, has launched new product portfolio comprising Berchtold Chromophare F-Generation OT lights and Operon D-Series OT tables in India. The new portfolio help maximize safety and efficiency in OT healthcare set ups.
Chromophare F-Generation lights combine revolutionary reflector technology with newest LED technology called as Hybrid- LED for reflection and glare-free light. In contrast to other technologies, the light is mixed in the reflector within the light head to generate a light with outstanding spectral properties. Newest generation LEDs save energy and produce almost no heat. Color-cast shadows in the surgical field are reduced to a minimum.
With Operon D-Series OT tables, Stryker brings many firsts to India. Operon boasts of being worlds first 567 kg standard operating table, worlds first sensor recognition of modules, worlds largest height adjustment range on a standard operating table and worlds first carbon fiber table top incorporated into a general purpose table.
Berchtold Operon line of surgical tables is designed to provide improved workflow, flexibility, quality and safety in conjunction with latest industry leading technology. Special features like capability to support heavy loads and maneuverability, Operon series is equipped for all eventualities. Its flexibility makes it suited for all kinds of minimally invasive, bariatric, spine and orthopedics surgery. Smart and intuitive OT tables are designed to meet a wide range of patient positioning. Its modular structure also allows adaptation to the patients body size. It allows surgeon to operate while sitting or standing as table height can be adjusted up to 440 mm.  For optimum fluoroscopy, the tabletop can be moved longitudinally.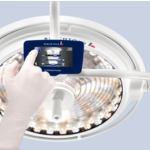 Surgical performance and patient safety in OT is affected a great deal by quality of lighting. Efficient, bright, shadow less and cool lights facilitate a fine surgery. Complex and long surgical procedures demand that surgeons view is maximized and eye strain minimized as far as possible. Body tissues and structures are dark and non-reflective, hence surgical lights need to be intense and glare-free to give a profound view, without adding on to eye fatigue of the surgeon. Since blood is a great absorber of visible spectrum, inferior lights can leave a surgeon struggling to identify structures and sites o bleeding.  Further, easy maneuvering, low weight, high functionality and durability are other features that OT equipment must possess. Chromophare F-Generation lights are fully equipped to meet all these requirements and much more.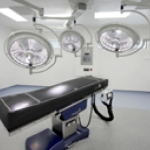 Explaining the new technology, Rajesh Babu, Head of Institutional Business at Stryker India said, With Berchtold lights and OT tables portfolio we endeavor to elevate the standards for overall patient care in India. Good quality OT lights and tables are critical for a better working environment to surgeon in an OT which in-turn reduces error and enhance patient outcomes. Our Chromophare F-Generation Hybrid LED combines a patented one piece reflector system with LED light engines. This new type of light called Hybrid-LED uses all the benefits of a reflector to create the homogeneous and shadow-free light combine with the latest generation LED elements. As a result, there is an exceptionally slim light head with no moving parts internally, yet able to achieve large focal range, from a small spot to a very wide field. All this has been achieved with a full 160,000 Lux shadow-free illumination. 
New Berchtold lights and tables are a generation ahead of all others and fully equipped to meet surgeon and patient requirements during a surgical procedure.
State-of-the-art Operon range of OT tables is generation ahead of all others. Its heavy load bearing capacity, adaptability and maneuverability is helping healthcare providers elevate the standards of overall patient care across the world added Rajesh Babu.
Chromophare F-Generation lights are equipped with free color selection feature that allows choosing between daylight quality illumination at the standard 4,500 k or lower or higher color temperature as per the surgical situation. With an estimated lifespan of 40,000 hours for the 104 LEDs and upgradeable design of the suspension system, the Berchtold LED F-Gen is designed to minimise maintenance and offer easy upgrades.
In OT environment, it is critical for lights to be movable with ease throughout the life of the theatre. High quality and durable suspension systems in Berchtold lights allow seamless movement during the surgery. Unrestricted rotation of light head around its axis provides flexibility and ensures more freedom of movement.  Offset mounting of lights and pendants provide the best free moving space and unhindered operating space. The relatively weightless lights are easy to maneuver and can be positioned as per surgeons comfort and preference. Flexible lights can be combined with each other in any way and with camera system and monitors. They can be attached to the ceiling or wall. Berchtold OT lights not only have an obvious high performance, but are also equipped with high quality and durable suspension system.  IP53 certified these lights are fluid resistant and capable of withstanding the rigours theatre environment.
Follow and connect with us on