India is the most affordable place for IVF treatment as drug cost, professional charges, and equipment charges are less than the west, says Dr Kaberi Banerjee, Medical Director at Advanced Fertility and Gynaecolgy Centre in conversation with Romiya Das of Elets News Network (ENN)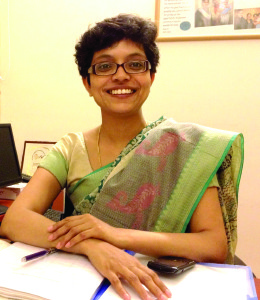 What are the key factors leading to the growth of the IVF market in the country?

India has a large population base and 10 per cent of all couples in reproductive age are known to suffer from some fertility issues. In the cities, this 10 per cent can go as high as 32-40 per cent. Any couple who is in the re- productive age group for in- stance 20-35 years, normally 10 per cent face difficulty. But in metropolitan cities this is as high as 30-40 per cent. This is because of late mar- riages, work commitments, different time schedules, stress, inability to give to time to each other, pollution etc. Therefore, the number is huge who need the fertili- ty assistance. Now, not every fertility treatment is IVF. The general awareness in increasing with the mushrooming of various centres and also people are being able to access and afford the treatment. On top of that the problem per se is also mounting.
How do you see the government regulations in the IVF sector?
The government has been quite open as far as being able to practice few regulations and licenses that we need which is the Pre-Natal Diagnostic Techniques (PNDT) or nursing home, it is more or less streamlined. Inter- estingly, the criterion which governs IVF clinics is governed by Indian Council of Medical Research (ICMR). They have put down the necessities required for an IVF centre that includes MD gyne- cologist, full time embryologist, PCPNDT and a nursing home. The organisation has allowed almost every MD gynecologist to be able to open an IVF centre. But, it has not streamlined what should be there training and experience.
What are the reasons behind the increase in medical tourism in this industry?
There are two main factors driving the inflow of patients is cost effectiveness and services. There is a boom of fertility cen- tres but not all of them have reached the standards that are meant to be. A spe- cific duration of training is required to be able to deliver such services. There are many gynecologist for instance who have spent three years abroad, come back and provided the services while others may go for a week and return and do the same. Now the question is how a consumer differentiates between these two centres, as no one gets into depth analysis. The cost of IVF in our country is much more less in comparison to the west. The drug cost, professional charg- es, the equipment charges there are much higher than India. Even in medical tourism there are two strata – simple IVF, donor egg and surrogacy. In India surrogacy is commercially allowed unlike other countries where it is not. All the couples where surrogacy is indicated come to countries where surrogacy is allowed like the US and India where professional surrogacy is allowed. With higher (20 times) surrogacy rate in the US, couples visit India in hoards. How- ever, the numbers have reduced in the past few years due to the government regulations which stopped the single parent surrogacy. The number of surroga- cy cases flocking the country has reduced.

Follow and connect with us on Facebook, Twitter, LinkedIn, Elets video