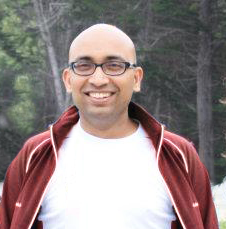 Lybrate closed US$10.2 million in a Series funding from Tiger Global Management, Ratan Tata, Chairman Emeritus of Tata Sons, and existing investor Nexus Venture Partners.The company enables patients to communicate anonymously with doctors via a mobile app or online from anywhere and anytime, plans to utilise the funds to develop products, recruit talent, augment technology and scale operations.
"We ignore our health and rush to take a call at delayed stages when the disease has progressed to serious levels. The tendency to consult chemists because of time constraint and inertia to visit a doctor is rampant and lead to the risky behavior of self-medication. This is even more aggravated outside metros where accessibility of doctors is itself a challenge. Thus, by connecting doctors to the population and letting them communicate, we are trying to solve the fundamental problem and transform the way healthcare is being delivered in India,†said Saurabh Arora.

The option to remain anonymous, Saurabh said, enables people to talk about health issues, which were hitherto considered a taboo to discuss in public in the country. "We see a significant user engagement on the subjects related to sexual health, women's health, psychological problems, especially depression, which makes it apparent that people want to have solutions and gain knowledge regarding these, but stay in shell out of embarrassment. Through the Lybrate app, we want every Indian to talk about every possible health issue and take informed decisions.
"Lybrate's concept is groundbreaking. We believe it has the potential to revolutionize healthcare delivery in India and script the future of the healthcare industry with its model. The company is poised to gain ground rapidly as the penetration of Internet services and smartphones surge,†said Lee Fixel, partner, Tiger Global. "We are excited to support the company's unique and innovative efforts.â€
"Bringing medical interactions online improves the efficiency of doctor-patient interactions. Personalized rich communication via the Lybrate app unburdens doctors and allows them to focus on critical patient care and allows consumers to have expert opinions from multiple doctors. Lybrate's exponential growth has clearly demonstrated the market need and the power of their solution,†said Sandeep Singhal of Nexus Venture Partners.
The Lybrate app also has Health Feed in the form of tips being shared by doctors concerning their specialty for any ideal user. Each health tip is categorised under one of the 400 topics and users can choose to receive health tips based on their interest. With this, the company is aiming to encourage the preventive aspect of medicine and ensure longevity.

Follow and connect with us on Facebook, Twitter, LinkedIn, Elets video