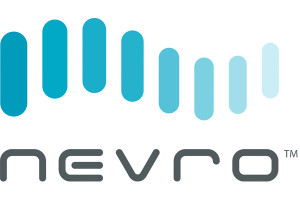 Nevro Corp. has announced that it has received approval from the United States Food and Drug Administration (FDA) for its Senza spinal cord stimulation (SCS) system.

The Senza system is the only SCS system that delivers Nevros proprietary HF10 therapy. Senza, HF10, Nevro and the Nevro logo are trademarks of Nevro.
The Senza SCS system is indicated as an aid in the management of chronic intractable pain of the trunk and/or limbs, including unilateral or bilateral pain associated with failed back surgery syndrome, intractable low back pain and leg pain. The Senza system delivering HF10 therapy has experienced strong adoption in Europe and Australia over the past 5 years. With this FDA approval, patients in the U.S. suffering from chronic pain will have the opportunity to experience the significant benefits of HF10 therapy.
The labelling for the Senza system and HF10 therapy was based on the SENZA-RCT clinical trial, where HF10 therapy was meaningfully superior to traditional SCS therapy for back and leg pain, including superior response rates, pain relief, and functional outcomes. Superiority was demonstrated in the primary and all secondary endpoints including at every measurement time point throughout the 12 month follow up.

Follow and connect with us on Facebook, Twitter, LinkedIn, Elets video