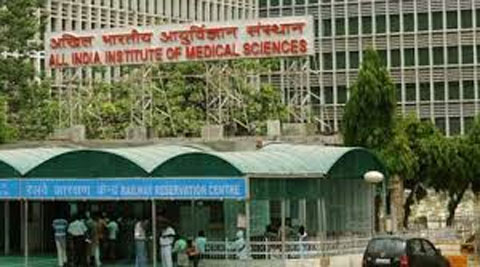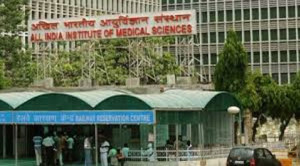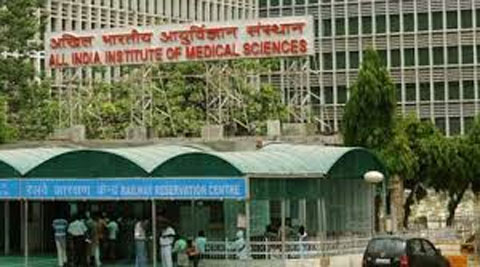 India's premier medical institution AIIMS has put in a new system whereby patients can call up the hospital and fix an appointment with a doctor. This will ease the long lines at AIIMS, where patients have to wait for hours to meet the doctor.
The service was put to test on August 15 of this year and has received a good response.
In addition, AIIMs also has introduced an option to book appointments online as well whereby patients can book appointments with doctors they wish to meet in OPD.

These options will compliment the existing walk-in service at AIIMS. It is hoped that the two additional serivces will ease the long queues seen outside the OPDs at AIIMS, an people with access to internet or a phone will use them.
AIIMs receives patients from all over India on a daily basis. Outstation patients make long journey with not guarantee that they will get to meet a doctor.
MC Misra, Director of AIIMS said,AIIMS has been undergoing a quiet revolution over the last one year in bringing innovative and patient oriented services so as to cater to the huge number of patients who look up to AIIMS for the final word in affordable and quality healthcareI firmly believe that by leveraging this patient load, computerisation can bring a turnaround in patient care at AIIMS besides revolutionizing research and education activities.
Officials of the AIIMS claim that new hi-tech systems will add efficiency and working of the hospital. The All India Institute of Medical Sciences will get several high tech systems on the occasion. During the occasion the new Patient Display System (PDS) at the emergency department, live patient statistics Display (LPSD) and the interactive voice response (IVR) based appointment system for the patients at the OPD will be inaugurated. Misra said,After the inauguration of the new system all patients will be seen only after booking the appointment at AIIMS. This step was necessary so as to avoid queue jumping and crowding which was previously common in front of OPD rooms, said Misra. There is a 25 percent tatkal quota for new walk in patients for each department and these patients will also be seen only after booking of current appointment, he added.

Follow and connect with us on Facebook, Twitter, LinkedIn, Elets video