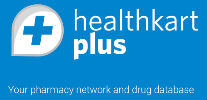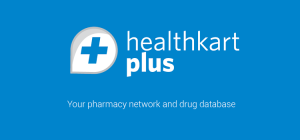 HealthKartPlus, the countrys first generic drug search engine has launched its mobile app on Windows platform with an added feature of Drug-Drug interaction. The search engine launched in August 2012, HealthKartPlus enables the user to know more about medicine and also find substitutes from other brands as well as their cost effective generic equivalents.
Announcing the launch of new windows application Prashant Tandon, Founder, HealthKartPlus, said, Our vision is to empower Indian consumers and caregivers to select the most appropriate drug equivalent that is safe and pocket-friendly. Our mission is to empower consumers by developing mobile driven solutions to simplifying health care information and services.

The new feature added on the application called as drug-drug interaction, will help consumers to learn more about medicine mechanism and guide on the ingredients and precautions need to be taken before and after use.
The company which completed two years of operations has witnessed a month-on-month growth of 27 percent, the company said.
Presently, the application is available on the Android platform and iOS store in the medical category in India. With almost 1 million downloads and over 10 million page views every month, the HealthKartPlus app uses technology to help users find a cost effective alternative for prescribed medication and has seen huge acceptance among consumers.
Over the past two years, the company has leveraged technology to provide user with features, like, Drug-Drug interactions, Drug Information on SMS among other innovative initiatives. Entering into its third year of operations, HealthKartPlus aims to continue its endeavor to provide better and innovative features to make healthcare more accessible, affordable and available to everyone, added Prashant Tandon.

Follow and connect with us on Facebook, Twitter, LinkedIn, Elets video