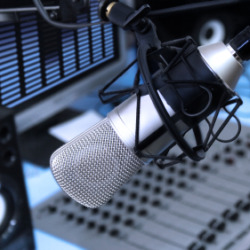 In an attempt to encourage awareness about health issues like infant mortality rate, maternal mortality rate, family planning, immunisation programmes and sanitation among the tea tribe community and those residing in river islands, a community radio station is expected to be operational within the next few months. This novel endeavour will see broadcasts in five different languages.
The Brahmaputra Community Radio Station (BCRS) is initiated by the Centre for North East Studies and Policy Research (C-NES) and UNICEF, and is being set up at Maijanghat in the upper Assam district of Dibrugarh.
The station will aim at creating a feasible atmosphere to facilitate communication among different communities and to provide employment to locals. The community radio station also hopes to reach out to the targeted communities and provide information pertaining to National Rural Health Mission and other government schemes.
In addition to focussing on major health-related issues, the community radio station will also disseminate information about educational, entertainment, cultural and sporting events. As of now, 270 programmes are being carefully planned by radio staff, comprising 11 paid volunteers and 100 non-paid workers from different communities.
Another important objective of the community radio is to give impetus to traditional art forms that are facing a slow death. Local artists from the region will be part of the cultural programmes. The events will be broadcast in Assamese, Bodo, Mising, Bhojpuri and Shadri (a dialect of the tea tribe community).

Follow and connect with us on Facebook, Twitter, LinkedIn, Elets video