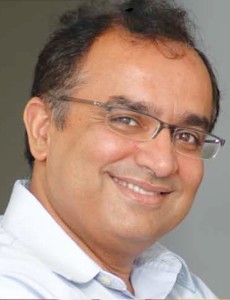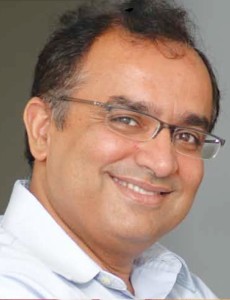 Rohit Kumar,
Managing Director-South Asia,
Elsevier Health Sciences
eLearning is not new in India; in fact,today it has become quite common.However, when it comes to medical education, the picture is slightly different, as clinical eLearning is yet to take a giant leap into the digital world. Rohit Kumar, Managing Director-South Asia, Elsevier Health Sciences reveals the scope of clinical eLearningin India to Sharmila Das, ENN
A digital system for medical education is currently evolving in India, even though the pace of change is quite slow. As a medical eLearning solution provider, how do you find the status of medical education in India?
Medical education has been growing over the last few years. New colleges have been added. For last two-three years, there has been an increase in the seats in the existing colleges. This rise in the number of seats is enabling more students to become doctors and helping in bridging the healthcare facility gap in our country. I believe that things are on track; even allied healthcare facilities have been improving,because every doctor needs nurses to assist them. So we have seen improvement in this sector.
It is well known that medical colleges of the country have not been able to produce the adequate amount of efficient medical staff in the country. How do you see Elsevier making a difference in this area?
We publish clinical eLearning solutions for the fraternity and thus we can make a difference in providing quality learning and helping people to become better professionals. So that's the role we see ourselves playing. We bring better validated medical content authored by reputed medical professionals which helps to make better professionals.
What is your vision for Clinical Learning, your flagship product, in India? What kind of response are your solutions receiving in India?
Our vision for clinical learning was to help the students to learn through a very interactive medium, which in some ways amounts to complementing classroom teaching. The focus area that we came up with is skill development. Here the need of technology is to complement and not to compete. We entered into partnership with Maulana Azad Medical College.Many senior doctors have put their time and effort for producing validated clinical learning modules.
The response we have been receiving for our clinical learning modules is very encouraging. The challenge is that people were not expecting anything in this field. The category of interactive e-learning for medical colleges was virtually non-existent and hence it will take it will take sometime to take off. Wherever we have demonstrated the capabilities of Clinical Learning, professors and students alike have agreed on the quality and necessity of such a solution. For such a new initiative to be adopted, it does take time to build consensus between the teachers, students and administrators.It will take some time form a consensus to emerge for adoption. I feel that's okay and I think eventually we will make progress.
How many colleges have taken up your eLearning solutions?Have you tied up with any association?
There are approximately 20 medical colleges that have taken up parts of our eLearning solutions. I would say its very early for the medical colleges to adopt the eLearning content. If you see, in other verticals like engineering where technology has been adopted relatively earlier than the medical education segment has. For example, you will see the IIM entrance exam (CAT)went online a few years ago, but the medical exam has gone online only now. However, the change is happening in it space. We can say, five years down the line every college will follow some or the other eLearning content.More and more people are getting access to Internet, smart phones, laptops and tablets. That is starting to reflect in the way content is delivered and consumed, be it generic or academic.
The government medical colleges are not lagging behind that much when it comes to eLearning. However,infrastructure wise the private colleges are better

What are the challenges you have faced in providing eLearning solutions to the colleges? How did you overcome those challenges?
The challenges typically related to peoples mindset. The next challenge is infrastructure, Internet connectivity and technology connectivity in colleges especially in medical, dental and nursing colleges. They still don't have proper computers to use. There is a provision by AICTE that says a new college should have 30 to 40 computers with proper labs. Sadly that is still not a pre-requisite in a medical, dental or nursing college. There is a large infrastructural gap in medical colleges.Then there is the issue of business model, we need to have a mindset that allows us to pay for products that are available online. When you see a book on the shelf you are ready to pay the price, but when you see it online you want it for free.
Are the private colleges keen on adopting eLearning solutions?
In my opinion, the ratio of colleges that are in favour of eLearning solutions and those that are not in favour is 50:50. I feel the government medical colleges are not lagging behind that much when it comes to eLearning. However, infrastructure wise the private colleges are better than the government owned colleges.
What are your future plans?
We are currently following a subscription model. That model will seethe first test, maybe later this year.However, we are molding our solutions according to the market need.Our main flagship product remains clinical learning. We will keep adding new content to it. The current content that we have developed is about 250 modules and will be adding more in the days to come.

Follow and connect with us on Facebook, Twitter, LinkedIn, Elets video