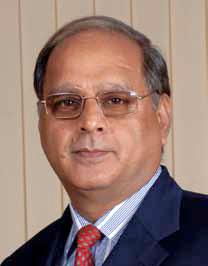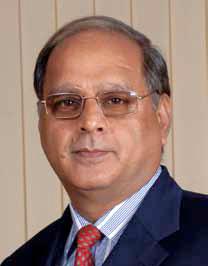 Suresh Vazirani-Chairman & Managing Director, Transasia Bio-Medicals Ltd, speaks about the changes of the diagnostic industry. He feels that quality and superior customer service has helped them create a niche for the organisation.
What is the mantra behind Transasia Bio-Medicals success?
Transasia Bio-Medicals Ltd stands for quality and service. It gives a sense of pride that we are today accepted as India's number one diagnostic company. Our three decades of commitment to healthcare has been possible because of the six stepping stones that have become the ethos of the organisation:
Innovation – Focus on indigenous production and improving our services to serve our customers more effectively.
Quality" We strive to deliver excellence through standardised, consistent
solutions.
Reliability– Our products are globally accepted and trusted.
Customer satisfaction" No compromise is accepted on providing prompt and effective after sales service to our customers thereby ensuring a high satisfaction index.
Affordability" Our aim is to provide solutions at affordable prices so that the much needed diagnostic and preventive service can reach millions of our country.
After sales service" With a highly trained team of 150 engineers, we focus on providing efficient services.
Doctors are today in the drivers seat and have become more specific for their requirements. Patients too today are better read and
demanding.
What were the challenges you faced while establishing Transasia as brand in the face of big foreign brands and how did you overcome it?
Thirty years back technology was not as advanced as it is today. There was not much emphasis laid on indigenous research and development. As a country we relied mostly on imported technology. Products from the West have always been widely accepted. It was a challenge to change the mindset of the customers. From the beginning we laid emphasis on a no compromise policy where quality and customer service is concerned. I started with marketing of a Japanese automated blood cell counter. It did take some time for people to accept automation. However, at that time i. e. in 1980s and early 1990s these machines were relatively expensive. Only a few pathology labs and top hospitals in big cities were able to afford them. Thats when I focused on in-house research, development and production. That way I was able to provide automation at a relatively cheaper  cost. I backed my production unit with a stringent after- sales service and that helped me soon create a place at the top in the sector.
How collaboration with foreign companies is helping Transasia in terms of R&D, product range and reach?
We are still on a growth path and are planning to manufacture many more products in different segments. All our collaborations are with companies who think the way we do. We have judiciously partnered with companies who believe in delivering excellence. That gives us the competitive edge. As a result we are able to reach the length and breadth of the country in providing quality results in varied segments.
What is your roadmap for strengthening Transasias global presence?
From the beginning, Transasia has followed the policy of local for global. We have already spread our footprints across the globe and are expanding network in more than 90 countries and having our direct presence through acquision of local companies in USA, Italy, France, Russia, Czech Republic & Turkey.
Bringing all the subsidiaries under the umbrella of ERBA group will assure our customers of the deliverables that Transasia has carved a niche for. This will further strengthen the faith that our associates have in us. Experience, expertise and technology go hand in hand. We plan to strengthen our employee base and recruit the best brains.
Providing the most affordable, highest quality solutions has been the focus of Transasia. We aim at reaching the remotest of the areas globally and providing world class healthcare at reasonable costs.
In your three decades of experience, what are the changes you have seen in the diagnostic industry?
Over the last three decades, the Indian Diagnostic Industry has grown by leaps and bounds. Medical need is high today. Lifestyle changes have led to more and more people requiring medical treatment. This has thus led to an increase in demand for the diagnostic industry. Lab technicians and doctors have also become more technology savvy. Today, they are more open to accepting innovations. Doctors are today in the drivers seat and have become more specific for their requirements. Patients too today are better read and demanding. This has lead companies to ideate and provide new solutions for example point of care for the patients.
Also increasing number of companies are entering today in the diagnostic segment. Along with foreign investments we also have local players who have got into research. To counter competition, companies are also laying emphasis on training and development of their staff particularly the ones in direct contact with the customers.
The government has played a vital role in encouraging the healthcare sector. As a result, even the diagnostic industry has benefited. Government has encouraged Foreign Direct Investments (FDI) as well as indigenous research thereby promoting the sector.
With cut-throat competition, companies are using different ways to lure customers. Awareness for different products and their features is generated through offers, using media as a promotional tool.

Follow and connect with us on Facebook, Twitter, LinkedIn, Elets video