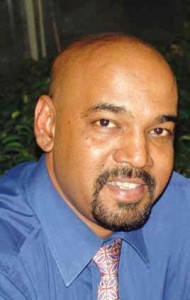 Dr Anand Gnanaraj, Consultant Interventional Cardiologist, Madras Medical Mission Hospital says that these days heart diseases are more often being treated with angiography, and this is leading to an influx of medical tourists in the country. In conversation with Sharmila Das, ENN
Report says India is getting good number of medical tourists for heart treatment. What is your opinion on this? What factors are responsible for the growth of Indian cardiology?
In fact heart disease numbers are increasing. It is just that they are being treated with angioplasty more instead of bypass surgery. With today's technology and the scientific evidence, more than half of the patients with blocked arteries can be managed with angioplasty. This does not mean that this is a lesser form of treatment. It has been proven that it is as good as surgery and in some cases better. The reasons for growth in cardiology department are:
1) Increase in the number of patients having the problem,
2) More affordability to healthcare
3) Better infrastructure in hospitals
4) Better awareness of treatment options
5) Better angioplasty techniques and the technology to back it up.
Who are the forerunners for this growth? How they have contributed to the growth?
Certain people have been at the top positions at the right time doing smart procedures. Famous cardiologists like Dr Mathew Samuel and cardiac surgeons like Dr KM Cherian, Dr Devi Shetty have contributed to the field. I think the growth is more to do with the demand rather than someone promoting it as a commodity.
What factors have contributed to the growth story?
Primarily it is the development of skills by the interventional cardiologists, better stents and better angioplasty hardware that has led to the advancement of this field. As we gather more and more evidence about the safety and efficacy of these procedures the growth of angioplasty is going to be tremendous. The numbers of bypass surgery is going to decline more, simply because more and more patients will be effectively managed with angioplasty.
What is the number of medical tourist you get in your hospital for heart problems?
The medical tourists we get today are mostly from less developed countries. I think we can consider this industry as growing if we start getting patients from developed countries, since there is a clear cost of advantage. Our hospital is equipped with the state of art technologies that can match any hospital. But I think its going to take some time for this to become a phenomenon.
What are the new technologies or modern equipment you have deployed in your cath lab?
For starters we have the top end Philips cath lab with all its accessories. We also have the relevant software that can enhance its capabilities. There are some imaging modalities like Intravascular Ultrasound (IVUS) and Optical Coherence Tomography (OCT) that enhances the procedure outcomes that are used extensively in todays angioplasty practice. The newer technique called Fractional Flow Reserve (FFR) is used to decide if a borderline lesions needs to be addressed or not. These techniques help us to optimise the procedure for the patient and ensure excellent results in the long term.

Follow and connect with us on Facebook, Twitter, LinkedIn, Elets video