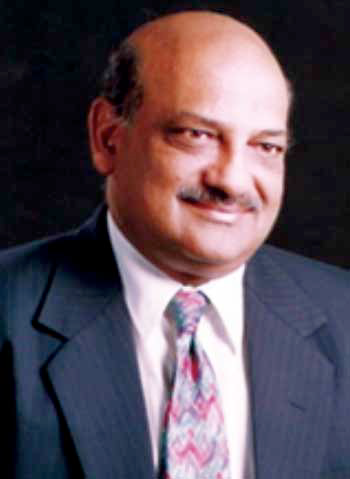 Dr Shekhar Agarwal,
Chief Surgeon, Delhi Institute of Trauma & Orthopedic,
utive Director, Sant Parmanand Hospital.
Patients dont realise what technology can do in their case and they behave reluctantly to pay little high for good technology mentions Dr Shekhar Agarwal, Chief Surgeon, Delhi Institute of Trauma & Orthopedic, utive Director, Sant Parmanand Hospital.
What is your take on the Indian healthcare sector? What is your take on the term affordable healthcare?
We are not lagging in usage of technology but yes it may not be prent in every area across the country. Centers in far flung areas do not have the same level of technology. Starting from operating tables that are motor driven to robot operated machine operating arms, there are various top class facilities that only metros have and not available to common man from smaller towns. We are lagging in terms of usage of technology in every sphere of country. Having said that, latest technology today is available in the country immediately its launched in overseas. This is the reason that India has become a medical tourism hub as we can provide treatment at western standard and charge very little as our salary scale, infrastructure cost is very low in comparison to west.
Most of these technologies are coming from foreign country as there is not much research going in our country for making indigenous products matching the standard of west. Therefore every time there is a cost of importing, cost of duty and cost of maintenance so all these things automatically become very expensive for common man here. The government needs to encourage research & development here so that we have in-house facilities and the manufacturing needs to be started within the country.
How do you think the upcoming technologies can help in providing healthcare to all?
Technology is the main factor for increasing survivorship of so many patients. Earlier after infection survival rate was somewhere around 40 percent but now that has moved to 69 percent for women and 65 percent for men. The mortality rate has decreased. Things like cardiac surgery and joint replacement surgery requires latest technology to give good result which will automatically turn into high price. If government encourages more R&D in India all these technologies that are imported can be made indigenously which will bring down the cost a lot more.
What are the IT investments your hospital has made over the years? How do you think ICT is a game changer in the overall hospital operation?
Within every two to three years modernization is required. Thats a constant process you dont do it on specific periods. Annual spent is about Rs 3-4 crores or closer to it. Technology has brought in big change in health sector like in other sectors. Computers and microchips have done real wonders. Things that we would have imagined in terms of diagnosis and treatment is now a reality because of technology. Just a simple thing like measuring blood pressure of a patient after a surgery or in between a surgery is possible only with the help of present monitoring technology. Now you can see and record real time blood pressure on monitors along with the alarms. This is simple example how technology has brought change in medical field. Same way operating on television, I can see where my screws are going where my plate is going in large screen now. Similar with the provision of ultra sound where you can pick birth defects, long before the child is born, which helps you know the route cause.
How do you ensure quality and patient safety for a superspecialty hospital?
The only risk in joint replacement is of infections and there is very low rate of infection if proper maintenance is kept. We ensure quality and cleanliness standards matching top class hospitals in foreign countries. This is a big factor which helps to ensure good quality and proper safety in super specialty hospital.
What are the top five challenges you face in the hospital operation and ution and how do you sail through the challenges?
Patients dont realise what technology can do in their case and they behave reluctantly to pay little high for good technology. Patenting of anything take a lot of time here but otherwise importing is not a big issue now. I really dont feel anything challenging in implementing technology except bringing awareness to people that cost is getting escalated because so and so part is upgraded. We have now a technology where we have patient specific instrumentation. Its like tailor made fitting for the knee. So for that we have to give all the specifications to the manufacturer which actually escalates the cost. Contrary to this if we manufacture it here the cost will be a little fraction of the earlier one.
What are your views on the regulatory issues of healthcare?
The Governments budget on health in one percent of GDP and average man spends at least four percent of his income on health. So the rest is all paid by patients. There is more scope, as health of the nation will be better by health of individual. I think more efforts need to be put in research and development. Public and private partnership should be encouraged. There is too much of red-tapesim, manipulations that we have to remove. We tired types to shape the public-private partnership that could not work.
What is the USP of your hospital?
We have operation theatre with laminal floor with pepa fliter ,zero bacteria, pressure dose and we maintain strict A-Septic discipline like top international centers where joint replacement is done like Meo Clinical USA, super specialty health centers in other western countries. We have our own MRIs CT scanners, our own laboratory to do test within fraction of second. We do laparoscopic surgery and minimal invasive surgery. We specialise in gender specific implant as 80 percent of knee replacement surgery is done for women. This knee will fit to specific size and bone structure for Indian women. Other latest technologies we use are ceramic implants for young
patients, metal on plastic implants for older patient. In term of success for last to 20-25 years we are known for our joint replacements in north India.


Follow and connect with us on Facebook, Twitter, LinkedIn, Elets video