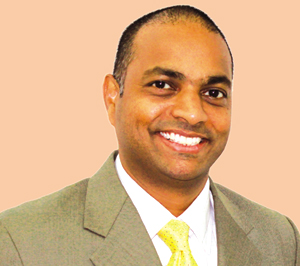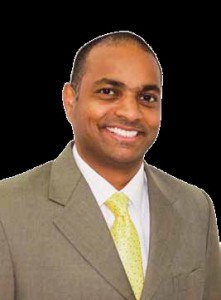 Karthik Tirupathi,
CEO, Napier Healthcare
Solutions feels collaboration and interoperability are key considerations for safe and efficient management of blood banking
To start with, could you give a brief overview of the current status of the blood bank sector in India in terms of its market share and its overall progress?
As per Central Drugs Standard Control Organisation there were a total of 2,535 licensed blood banks in India as on 31st March 2012. In 2011, the total blood banking and blood products market in India was estimated at USD 36 million. Fuelled by a greater awareness and acceptance of blood transfusion as a safe option, increasing efforts to make quality blood available, stringent regulatory and healthcare policies adopted across the world, the global market for blood banking and blood products is expected to touch USD 36 billion by the year 2015 and USD 43 billion by 2018.
In what ways can the adoption of ICT help address improving the supply chain management of blood banks, management of donors and blood bags database?
ICT can be used to provide predictable outcomes and such outcomes can be monitored efficiently to further improve the processes. A virtuous closed loop is the key in the blood management process.
Blood bank solutions offered by EHR vendors exponentially increase the efficiency to help identify and manage all the blood components from the donor to recipient or disposal, thereby realising the dream of closed loop blood component management. The ecosystem of the blood chain stakeholders consists of different players operating in silos. Consequently, collaboration and interoperability are key considerations for safe and efficient management of the environment. The process of updating statuses of blood units can be easily automated. This helps to reduce the burden on the service provider in the blood banks. The real time updates accentuate the service ability, safety of blood supply, and helps in optimising the usage and avoiding waste.
Please give us details about the technology solutions that your company is offering to the blood bank industry?
Napiers EHR solution creates seamless process between all stakeholders, their roles and requirements in playing their part for delivering safe and timely blood/ blood components to the patient in need.
The blood bank module in Napiers EHR has a functionally rich suite of products that have been successfully deployed and in some hospitals for over 16 years.
Donor Registry: Providing a user friendly and efficient interface for easy registration of volunteers / donors.
Donor Clinic Management: Efficiently administering permanent and mobile donor clinics and donation camps.
Quarantine Management: A robust module that supports the storing of collected blood or component units while their test results are pending.
Stock and Storage Management systemm, Supply chain management, Order Management, Disposal Management, Rare Blood & Priority Management, Quality Management, Blood Bank Collaboration, Blood Bank Portal, Interactive Communication System are some other blood banking solution from us.
Napiers Blood Bank Solution has ready interfaces for leading manufacturers of centrifuges and irradiators. Automated interfaces record test results directly and eliminate errors arising due to manual intervention. Napiers Blood Bank solution also supports multiple mobile devices as many of the activities involve recording data either at point of sourcing, point of store or point of care.

Follow and connect with us on Facebook, Twitter, LinkedIn, Elets video