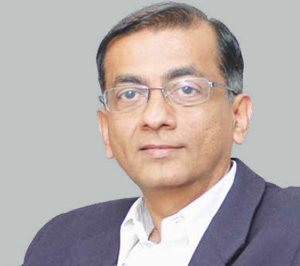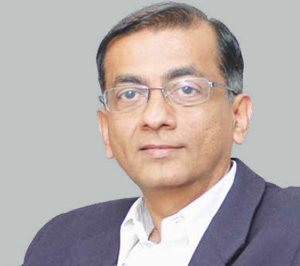 Rajnish Rohatgi, Director, BD Medical- Medical Surgical Systems delves into the detail of the different initiatives and projects the company has undertaken in India. He talks to Sharmila Das, ENN about the ups and downs he encountered in Indian healthcare.
Tell us about your experience, how has been the journey of BD in India
BD as a legal entity started its journey in India around 17 years back. It has been a highly successful journey which is not just measured in terms of commercial success but in terms of the positive impact that we think we have contributed to Indian healthcare. We have shared technologies and offered solutions tha go beyond just product delivery. We have designed several programmes that have contributed significantly to improve different aspects of Indian healthcare

What are they? Kindly brief us.
For example, we take lot of pride in the role we played along with Indian Association of Pediatrics in convincing the Government of India to move the entire immunisation programme from using glass syringes. Later on, in the year 2004, auto disposable  syringes were introduced. BD has been working with UNICEF across the globe in moving the immunisation programme of auto disposable syringes. Government sector has been vaccinated through auto disposable syringes and are assured there is no chance of cross contamination happening in patients. Similarly, we have worked on some other projects which have significant impact. For example, Bioscience division of BD has worked with Trenton Foundation and NACO. This helped us to get the required fund for HIV tests for the treatment of people who already have HIV for a long time.
BD is a global leader in CD4 monitoring and it is a triangular programme being launched in collaboration with Trenton Foundation, NACO and BD. Under the programme, not only the technology is being provided but we are helping the NACO people to upgrade the laboratory technicians and their system so that they are equipped to utilise technology well. Through this landmark initiative, BD, in partnership with the Foundation for Innovative New Diagnostics (FIND), is leading the effort to improve access to diagnostics for tuberculosis (TB) in the developing world. BDs liquid culture system dramatically improves the speed and accuracy of TB diagnosis, which helps reduce the spread and mortality rate of TB.These are the examples of how we worked with various arms of Government in bringing about lasting changes irrespective of whether BDs product gets used or not.
What is your opinion to create a safe healthcare environment for patients?
For the past few years we have been the knowledge partner of a national programme called National Initiative on Patient Safety which was launched by Ghulam Nabi Azad, and it is run by AIIMS. The Department of Hospital Administration, AIIMS in collaboration with the World Health Organisation (WHO) has joined INCLEN Trust to run this initiative. BD has commenced a single platform which aims to bring on reputed clinicians, nurses and hospital administrators from 12 leading public and private hospitals and promote the culture of patient safety under the umbrella of National Initiative for Patient Safety (NIPS). The HOD Hospital Administration- AIIMS and Program Director- NIPS Dr Shakti Gupta has been associated with it. We have been the knowledge partner of this programme and helped to design the curriculum, updating the curriculum with the latest global trends and various aspects of hospitals acquired infections.
NIPS is an initiative conceptualised by the Department- Hospital Administration, AIIMS, with the objective to sensitize the various healthcare institutions on the concepts of patient safety and healthcare associated infections, identify the prevailing infection control processes being followed across the medical colleges / hospitals of India through baseline assessments of infection control processes, identify the gaps prevailing in the realm of patient safety and thereby help the hospitals take measures to improve the care being imparted to the patients. The newly formed common platform, NIPS II, marks the continuity of the series of comprehensive workshops providing a base for national experts to share their experience in the implementation of patient safety practices; as well as interact and learn global practices on patient safety including infection control from internationally renowned experts on patient safety. The core area of focus is Global Patient Safety Challenges for Surgical Safety. Infection Control including hand hygiene, Medication Management and Patient Communication and Hand offs.
As we are well known as a major global provider of medical technology solutions, we have intensified safe injection awareness programme in India. In an effort to educate people and healthcare providers, we have collaborated with Government of Gujarat and Madhya Pradesh apart from setting up a Model Injection Room in Kerala

What are the safe injection techniques BD offers to the healthcare sector?
We now have launched a MIR for educating injection technology. As we are well known as a major global provider of medical technology solutions, we have intensified safe injection awareness programme in India. In an effort to educate people and healthcare providers, we have collaborated with Government of Gujarat and Madhya Pradesh apart from setting up a Model Injection Room in Kerala. Under the NABH-Safe I programme we are covering four cities in Kerala and two cities in Punjab wherein we have spoken about patient safety. Under this programme, NABH recommends safe injection and infusion practices, biomedical waste management, healthcare workers safety and sterilisation  and disinfection, to name a few. NABH also provides a BD consultant to help applicants build capability to run a robust infection control programme, providing training content and surveillance tools, as well as conducting a baseline and an end-line assessment post the training, basis which the applicant hospital knows when its ready to invite NABH assessors.
The collaboration is to help hospitals attaining quality care standards for infection control in three phases. During phase one, initial workshops were to be carried out across hospitals in India to ensure adoption of Safe-I by hospitals. The second phase will offer Centers of Excellence (CoE) and health economic models to be developed for the benefit of Indian healthcare after dissemination of NABH-Safe-I programme. The last phase will augment national capability of standards dissemination by developing additional Centres of Excellence. Part of the fee from applicant (Hospital) for this programme is used to hire a doc who gives training to hospital. It would be like engaging a tutor for board exams. So far we have received 24-25 applications from Punjab/Kerala. Small hospitals specially face issues with technology upgradation.
Therefore we are hand holding small hospitals. In India, hospitals in general did not have infection control. We have collaborated with Arogya Shree " a Government scheme wherein they are looking for minimum standards where insurance can be given.

Follow and connect with us on Facebook, Twitter, LinkedIn, Elets video