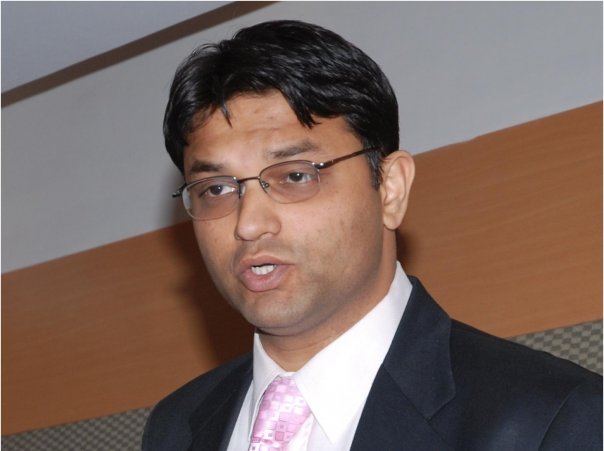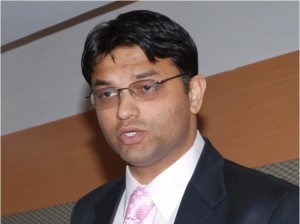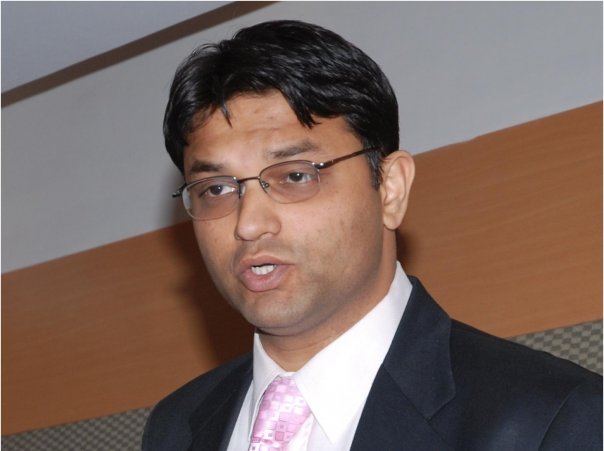 Dr Gautam Wankhede, Director-Medical Affairs, Alliance Transfusion Pvt. Ltd.
Alliance Transfusion has one of the most well-researched and refined Blood Bank Management and Surveillance System; It has recently introduced TimeStrip® Time and Temperature monitoring devices. Dr Gautam Wankhede, Director-Medical Affairs talks to ENN
To start with, could you give a brief overview of the current status of the blood bank industry in India in terms of its market share and its overall progress?
In terms of revenue, a study in 2009 had put the value of the Indian blood transfusion services at about Rs 617 Crore. The industry has the potential to be a much bigger one revenue-wise. However, Blood Banking is perhaps the only branch of Medicine which is very closely regulated and controlled by Government policies. This also includes ceiling on prices that blood banks can charge for blood and other services, thus restricting the overall revenue share of this sector when compared to other medical industry sectors.
What are some of the major challenges that the blood bank industry is currently facing in India?
India has a deficit of blood supply in the range of 20% to 40%. In most districts, blood banks often do not have enough stocks to meet the demands.
Another challenge is the lack of a centralized system that coordinates or monitors the services provided by various blood banking units in the country. For example, in the UK, there are 100s of blood collection and donor recruitment centres, but the testing/processing is restricted to just a handful of centres spread across the country. This ensures that the testing/processing is standardized and automated. The lack of standardization in India means that the level of services can vary substantially.
The strict control maintained by the government over pricing of blood and related services is another major challenge. For example, In India, a cardiologist or an oncologist can bring in the latest and most advanced therapy/diagnostic test and charge the patient for the new treatment option, which as a rule will be more expensive. However, the blood banking industry finds it difficult to implement any new state of the art tests/services because the ceiling leaves them with very little money for investment in new technologies or research.
In what ways can the adoption of Information and Communication Technology help address these challenges, especially in improving the supply chain management of blood banks, management of donors and blood bags database, in bridging the existing supply-demand gap,etc?
The Blood Banking sector in India has only recently accepted the use of Information and Communication Technology (ICT). A software based Blood Bank Management System (BBMS) can the help the blood transfusion in many ways:
> It can enables fast, easy and effective communication with donors (for appointments, conveying camp details and donor reports) and blood donation camp organizers. This will result in increasing voluntary repeat blood donations rates.
> Real time status of stocks, alerts about near expiry/expired stocks, quarantine management, inventory being sent to satellite centres/storage centres will help in better and effective stock utilization and supply chain management.
> Assists in the smooth prescription of blood transfusion, faster turnaround time from demand to issue, traceability of the blood components thus increasing transfusion security.
> With all records available for audit and analysis, better planning and resource allocation/utilization can be done.
> Foolproof surveillance and monitoring of all the activities in the blood bank
Please tell details about the technology solutions that your company is offering to the blood bank industry? In what ways are these technologies contributing in the progress of the industry?
Alliance Transfusion is one of the very few organizations that not only has a strong commercial understanding of the market but also is backed by specialized clinical knowledge of the field. Through this knowledge we help health care organizations make more informed decisions when buying a new product, technology or upgrading their facilities.
With regard to our products, we have one of the most well-researched and refined Blood Bank Management and Surveillance System; Alliance Transfusion has also recently introduced TimeStrip® Time and Temperature monitoring devices to be used on Blood Bags. This is a British product, already in use in Blood Banks in Europe and has received a great response in India as well.
Furthermore, we also have state-of-the-art automation instruments for Blood Grouping and red cell serology from Cytotech. Produced in Europe, these instruments have advanced softwares for the reading and interpretation of test results hitherto left to human eye. We are also offering, perhaps for the first time in India, blood grouping solutions based on the Polymerase Chain Reaction (PCR) technology.
Could you share details about the initial hiccups that you faced while introducing your technology solutions to the industry?
Alliance Transfusion believes in introducing state-of-the-art solutions and technologies. It took us a while to make the blood bank fraternity realize the importance of a secure and safe Blood Bank Management and Surveillance System. Also, the time required for the regulatory approval of a new product acts as a big obstacle in introducing new technologies. India has a very robust and well laid out regulatory process.
How has your experience been in dealing with blood bank owners and vendors so far? Are they willing to adopt latest trechnologies or are they apprehensive about technology changes? Have they undergone any attitudinal shift over the past few years?
Perhaps, the biggest challenge that Blood Bankers face in India, which circuitously affect organizations such as ours, is the strict regulation over pricing. In general, the transfusion medicine fraternity is very progressive and eager to implement new technologies and services to ensure safe blood transfusion.
The accreditation of Blood Banks by NABH is changing this scenario though and more emphasis is being given on quality/ documentation and audit trails which are all aided by the use of ICT.
In the last couple of years there has been and attitudinal shift and authorities have realized that the health of the public should be the primary focus. In fact, many blood banks have implemented nucleic acid amplification Technology (NAT) test for detecting infections in spite of its high cost.
How do you foresee the future of ICT in the blood bank industry?
Blood Banking is one of the more complicated branches of medicine as it relies on the general public for blood donation (i.e treatment) and not on a vendor such as pharmaceutical manufacturer. At the same time, its consumers too are from the general palpation. Thus, it needs an effective and fast communication and interfacing system. The entire procedure from arranging camps – screening donors – collecting blood testing samples component preparation to adding it to final stock & patient request sample check cross matching billing issue, requires lot of accuracy and correlation. Lot technical manpower hours are lost in coordination and manual maintenance of records. The compliance in the blood banking is very high and requires lot of coordination amongst the different teams. The response time is very less and transparency required is very high. The situation calls for a state-of-the-art ICT, a system that cut down on various laborious tasks currently subject to human error.
What are the other technologies or solutions that are in the pipeline?
We are looking to develop a sound and user friendly system covering the entire sequence of events pertaining to transfusion from the collection of blood to the follow-up of its recipients. Having already identified certain key areas in the sequence which are weak/or not covered by other vendors in India, we have introduced products such as Wi-Fi data loggers, Timestrip Time and Temperature indicators and Credo Duracubes transport solution. In the near future, we are coming up with other products and services that will cover the entire transfusion chain and augment haemovigilance.

Follow and connect with us on Facebook, Twitter, LinkedIn, Elets video