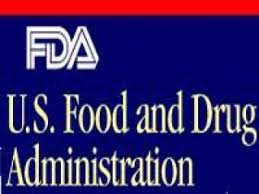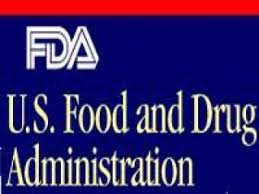 A new recommendation has come in for the Indian drug companies. Most Indian drug companies that were penalised for violating US drug manufacturing norms in the last few years but have subsequently taken corrective actions are being allowed to resume sales by the US drug regulator.
In the last two months, the US Food and Drug Administration (FDA) lifted the ban on drugs made at the facilities of Sun Pharma, Dr Reddy's Laboratories and Claris Lifesciences while revoking the warning letter issued to Zydus Cadila. Two other drug companies, Ranbaxy Laboratories and Aurobindo Pharma, are also in the process of getting their plants re-approved soon.

"This is a very positive sign for the industry as this shows that we have learnt and improved our manufacturing processes," said a top utive from an Indian company who got the FDA's clearance for its Indian plant in July. He added the FDA was also under pressure from its government because its bans on Indian plants were partly responsible for the shortage of drugs in the US, particularly the injectables and cancer medicines.
"They are not compromising on quality, but FDA is now responding very fast," he said. There are about 100 FDA-approved drug plants in India, the highest outside the US. The US government depends on low-cost drugs made by Indian companies to lower healthcare cost.
The US is a key market for most big Indian pharmaceutical companies and any adverse regulatory action hits their business hard. The last 3-4 years saw top Indian companies being pulled up for violating US manufacturing norms, both in their Indian and overseas plants. This resulted in either halting approvals of fresh drug marketing applications or ban of drugs made at their particular facilities.
Ranbaxy Laboratories, the country's largest drug maker, was the worst hit as it was unable to sell drug from its two plants for over three years. It has also kept aside $500 million to pay as penalty as part of a comprehensive settlement.
But in the last one year or so, the FDA has not taken action against Indian companies. "The affected companies have learned from their own mistakes while others have learned from the experience of their counterparts," said Indian Pharmaceutical Alliance (IPA) secretary general DG Shah.
Daiichi Sankyo-owned Ranbaxy Laboratories signed a consent decree in January this year after more than three years of hectic negotiations with the FDA and US Department of Justice. It is now in the process of taking corrective actions committed in the decree to get its two Indian plants re-approved, its CEO and MD Arun Sawhney told investors last month.
Similarly, Aurobindo Pharma's MD N Govindarajan told analysts last month that it was expecting FDA to inspect its plant in Hyderabad between September and December this year to get the regulator's nod to start supplying medicines from the plant to the US.
Centrum Broking's VP Ranjit Kapadia said that Indian drug makers have become more vigilant to ensure that mistakes are not repeated because such regulatory action could severely hit their revenues. "They have raised the bar," Kapadia said.

Follow and connect with us on Facebook, Twitter, LinkedIn, Elets video