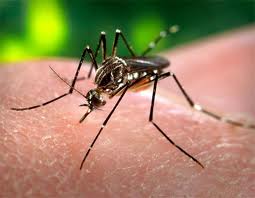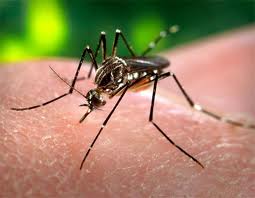 HLL Lifecare Limited, a mini-ratna public sector undertaking with diversified business, is foraying into molecular diagnostics area with a duplex test kit to make chikungunya and dengue fever tests more affordable to the common man.
The new multiplex molecular diagnostic kit, which is based on PCR (polymerase chain reaction), has been developed by HLL in collaboration with the Rajiv Gandhi Centre for Biotechnology, also based in Thiruvananthapuram.
Currently, HLL Lifecare is in a tie-up with Kerala State Institute for Virology and Infectious Diseases, under the state governments Ministry of Health and Family Welfare Department, for third-party validation of the diagnostic kits. The product will be launched in the market very soon.
 Making public healthcare affordable has always been our motto, said HLL Chairman and Managing Director Dr. M Ayyappan. This kit comes as the latest offering from our portfolio to ease the burden of the common man.
Further, the new product would facilitate conduct of the test with large throughput screening for management of diseases, he noted. It is going to be a handy tool in screening of patients on a large scale basis in an affordable manner.
The 1966-founded HLL, manufacturer of condoms, is strong-footed in the diagnostic business with its Hindlabs that provide a complete range of path lab services.
Looking to tap the growing opportunities in the sector and making a solid market intervention to make tests of communicable diseases accessible and affordable, we will extend the facility for other viral platforms as well, Dr Ayyappan added.
HLL has a factory located at Manesar in Haryana, exclusively catering to the manufacturing of in-vitro diagnostic test kits. This unit had started with manufacture of pregnancy test kits and is currently into production of kits for dengue and malaria, among other infectious diseases.
The CPSU, which has diversified business divisions from condom to construction, is also in the diagnostic services segment with a network of pathlabs in the National Capital Region, besides three MRI Centres in Kerala (Allappuzha, Kottayam, Thrissur), Bengaluru and Mumbai
The epidemic of chikungunya continues to resurface in the country every year, especially during the monsoon season. In 2010, as many as 48,176 clinically suspected cases were reported from 18 states/union territories (135 districts), according to the figures from the Planning Commission. The year 2009 reported 73,288 cases " the maximum of them from Karnataka, followed by Kerala. The 2008 figure was 95,091, of which Karnataka alone reported almost half (49 per cent) the cases, followed by Kerala (26%) and West Bengal (19%). In 2007, 14 states reported 59,535 clinically suspected cases, with Kerala topping the list and followed by West Bengal. As for 2006, a total of 13,90,322 clinically suspected cases were reported by 16 states/UTs (190 districts).
Likewise, dengue is endemic to 31 states and UTs. In 2006, the country witnessed an outbreak of the disease with 12,317 cases and 184 deaths, from 270 districts. In 2010, a total of 28,292 cases and 110 deaths reported from 403 districts, recording the highest number in the last two decades.


Follow and connect with us on Facebook, Twitter, LinkedIn, Elets video