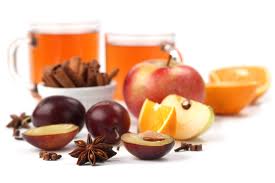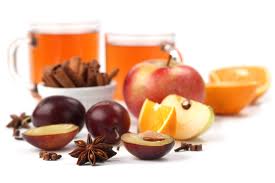 Oriflame, a company whose products have long graced dressing tables, may be about to move on to the dining tables in Indian homes. The Swedish cosmetics firm, best known for its skin lotions, creams and moisturisers, is in talks to acquire a health drink maker in India, a deal if consummated could take it into an entirely new and unrelated business in a country that is seeing an upsurge in the consumption of health and wellness products.
Oriflame's acquisition target was based in Uttarakhand and talks were at an advanced stage. But details about the firm, what it manufactured, and its price tag were not disclosed. Oriflame India declined to confirm or deny whether it was sizing up an acquisition. "As the fastest-growing direct-selling company in India, we need to make available our products and serve our customers across the country capably… We are always exploring opportunities to expand our manufacturing operations through both internal growth and external partnerships," Oriflame India's marketing chief Sharmili Rajput said.
Industry officials said they were not surprised Oriflame, which has annual sales of Euro1.5 billion globally, was possibly eyeing the Indian health and wellness business, an area that is seeing rapid growth because of changing consumption patterns and lifestyles.
"Firms such as Amway and Herbalife are doing rather well in the health and wellness space," one utive in the direct selling industry said. "Oriflame doesn't want to be left behind. It wants to leverage the opportunity before any of its rivals do."
A foray into the health and wellness segment could help it target a rapidly growing customer base of young, affluent Indians who are increasingly frequently gyms and health clubs and spending more on health foods.
Oriflame's direct selling peers have launched products in this area, which industry experts say are doing well. Amway sells a health drink called Positrim, while Herbalife sells a range of energy drink and protein shakes. Other firms such as Modicare and Chennai-based Tianjin Tianshi also sell health drinks and food supplements.
"Wellness is set to grow as a category within the direct selling industry, as the channel allows the products to be well-demonstrated and explained directly to consumers," said Chavi Hemant, secretary-general of the Indian Direct Selling Association (IDSA), an umbrella body of direct sales companies. Hemant said demand for wellness products such as health supplements, meal replacements and health drinks was not just on an upswing in metros, and tier-II and tier-III cities and towns were also consuming these products in a big way.
The Indian direct sales industry is expected to clock sales of Rs 7,120 crore by 2012-2013, growing at a compounded rate of 20 percent. The sector, which had a slow start in India, is now accelerating its pace of growth in the country that has become one of the key bastions of growth for multinational companies.

Follow and connect with us on Facebook, Twitter, LinkedIn, Elets video