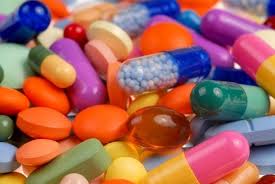 The final decision of allowing FDI in Indian pharmaceutical industry has taken a shape.

An inter-ministerial group on foreign direct investment (FDI) in pharmaceuticals has decided that investments resulting in an equity holding higher than 49 percent in an Indian pharma company will have to apply for the approval of the Foreign Investment Promotion Board (FIPB), a part of the ministry of finance.
Investments resulting in an equity holding lower than 49 percent as well as those made in subsidiaries will not need approval and will go through what is called the automatic route.
The group has also decided that a multinational firm buying a stake higher than 49 percent in an Indian pharma company will maintain the same level of investment in research activities and production of essential medicines for five years.

A finance ministry official, who spoke on condition of anonymity, said a consensus had been reached on the contentious issue. The ministries of health and commerce were earlier in favour of routing all proposals for foreign investment in Indian pharma companies through FIPB, while the finance ministry insisted that FIPB should only scrutinise proposals for investment that would result in an equity holding above 49 percent.
The decision will adversely affect FDI, said Ranjit Shahani, president of the Organisation of Pharmaceutical Producers of India, the lobby group representing multinational firms. In a climate where India is already FDI-starved, any policy which restricts freedom of trade and investment will further restrict capital flows. This will not only have a chilling effect on FDI flows to the pharma industry, but will also have a serious knock-on effect in other industries—particularly since it is a reversal of policy liberalization which took place only 10 years ago. Today, when the world is looking at India to kick-start the economy following changes at the Centre, this certainly is a retrograde step, he added.
Follow and connect with us on Facebook, Twitter, LinkedIn, Elets video