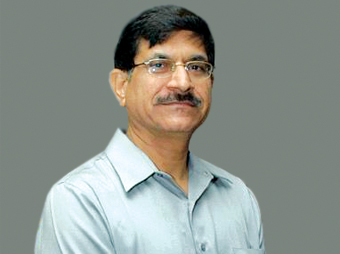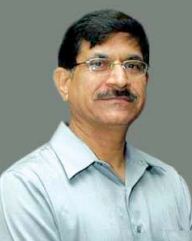 I consider myself lucky to be living in a world where lots of new things are happening in the field of cardiology, says Dr JC Mohan, Chairman and Head of the Department of Institute of Heart and Vascular Diseases Jaipur Golden Hospital

The rhythm management devices are playing a big role essentially in the management of patients ho are at risk of sudden cardiac death and those people who have heart failure. Heart failure in a   different subset of people who have symptomatic and asymptomatic left ventricle systolic  dysfunction use cardiac rhythm management devices. Besides the use of rhythm management systems is also made in patients ho have very slow heart rates like complete heart block.
Basically  these cardiac rhythm management devices are of  three types. First is shock device, the second is  called CRT  (Cardiac Re-pulmonisation Therapy) and third is a combination called the combo devices.  With this regard, the capacity  has been increased, the limits are being refined, to bring ease to implanting a donor. So far as indications are concerned, last  5 years nothing more is coming  because  t is pretty much established that 1/3 rd  of people benefit from CRT and combination of all these devices is better for most of the patients except those who are not in heart failure.
Cardiac monitors  have been there for many years. Fortunately cardiac monitors are being manufactured in India also   by some very reputed companies as well as we get it from  multi-nationals. Cardiac monitoring  devices have revolutionised the management of patients in a lot of things. It reduces  our manual  labour to a great extent and I think they are moving  from ICUs to high dependency zones, even in  he patients who  are relatively stable and are in separate rooms cardiac monitoring devices are used  ore and more.
There has been a marked expansion in the growth of cardiac treatments in the  country. 30 years back people only came for diagnostic purposes, as there was a limited utility for cath labs. Now cath labs are like operation theatres. They not only diagnose the problems, they also treat the problems, in extraordinary heart disease, regular heart disease, rhythm management and so on. Every hospital is now trying to acquire a cath lab. India is a big country and has large number of heart attacks occurring, and shifting patients from far away for treatment is not a good idea. There is an exponential growth of cath labs in the entire country. Even in Delhi, there are probably more than 50 cath labs.
There is an exponential growth of cath labs in the entire country. Even in Delhi, there are probably more than 50 cath labs
I would say that the treatment of ST alleviation by angioplasty has really revolutionised the cardiac treatment in India. Ten years back, the number of people having angioplasty done to prevent acute heart attack was only 5000. Today it stands at 1 lakh per year.
These new and innovative things have improved the quality of life of the patients and increased longevity. So I am actually very happy and content to be living in the era of modern cardiology where things are rapidly changing. The cost of treatment is also coming down in India.
If we adjust for inflation, it should have been three times. But cost is exactly the same as it was 12 years back. Coronary angiography used to cost `12,000 on an average in year 2000. In year 2012 also it costs `12,000 on an average. The most important fact is that, now the societies are vigilant with web, internet and other things, people ask questions and are aware. Patients have the right to not only trust the doctor who in turn keeps us on guard, and also keeps us on right track.

Follow and connect with us on Facebook, Twitter, LinkedIn, Elets video