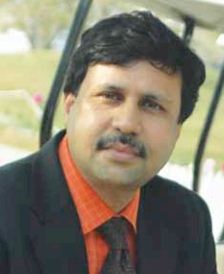 Dr Om Manchanda, Chief utive Officer, Dr lal Pathlabs on research and development in diagnostics and more

Please provide a brief background of Dr Lal Pathlabs and its reach in India and overseas?
Dr Lal PathLabs was established in the year 1949 by late Dr SK Lal and over the last six years has emerged as the largest and the most reputed laboratory service provider in India. At Dr Lal PathLabs, today, we conduct over 30 million tests every year across 125 labs and over 1500 collection centers pan India.
The lab also receives samples from MENASA (Middle East, North Africa and South Asia) countries, which are processed at the National Reference Lab at Rohini, New Delhi serving over 10 million patients a year.
Dr Lal PathLabs has seen a rapid growth under your leadership. What are the key strategic initiatives you took that helped register this growth?

The Indian diagnostic market is highly fragmented and unorganized. The non-accredited stand alone labs have low overhead costs and offer extremely low pricing. In this highly competitive scenario, the first strategy adopted by us was to adopt an organic route and build key differentiators considering the out-of-pocket nature of spend in healthcare business. The key differentiators included Hi-Tech " provide accurate reports; Hi-Speed " provide report at the right time; Hi-Touch " provide caring environment to customers; and Hi-Spread " provide complete test menu.
The second major strategy adopted was building a professional management team and formalising the organisation structure. The evolved management practices have helped Dr Lal PathLabs take a lead in this industry in terms of technology, as well as operational concerns. Scaling up and geographical expansion was the next major initiative we undertook. The hub-and-spoke model, central to Dr Lal PathLabs strategy, is built around companys central laboratory in Delhi, satellite labs electronically connected with the central lab, and collection centres supplying patient samples to nearest lab. The model is perfectly synchronised with the two distinct product segments in the market"highly specialised tests and routine tests.
What is your outlook on the research and innovations in diagnostic industry? Which in your opinion are the most significant developments in research in the diagnostic industry today?
At Dr Lal PathLabs, the R&D unit reinforces our mission, vision and strategy of continually applying contemporary knowledge and technologies to achieve tangible improvements in the health of our customers.
One of the most significant developments in R&D in diagnostics industry is the use of cutting-edge CR (Polymerase Chain Reaction) based Molecular Diagnostics, to develop accurate tests for variety of diseases and also make them available to all sections of society at and affordable cost in the shortest possible time.
Which are the major areas that Dr Lal Pathlabs is focusing on in the diagnostics segment?
Keeping in mind the companys vision " committed to be the undisputed leader in providing world class diagnostic services maintaining the highest ethical standards and quality, the major focus lies in molecular diagnostics (qualitative and quantitative), inborn errors of  metabolism (IEM), new born screening (NBS), GCMS (immunosupressants), TMS, biochemistry, cytopathology (conventional and thin prep), histocompatibility and immunogenetics, hematology, immunoassay and immunohistochemistry, flowcytometry and cytogenetics. In all these segments, we aim to cover a vast variety of diseases and disorders.
What directions would you like the diagnostics industry to take?
The diagnostics industry must develop technologies/processes to provide diagnostic services for mass population screening for NCDs at very affordable costs and partner with the state and central governments for PPP models (Dr Lal Pathlabs is in fact already successfully running PPP models with state governments of Tripura and Gujarat).
What is the average technology spend in your company and which areas would you prioritise for future investments in research and innovations?
Our average technology spend on R&D is about one percent of the total turnover. The areas that the organisation prioritises for future R&D and innovations include Molecular Diagnostics for improved and highly accurate test results in communicable and non-communicable diseases (diabetes, CVD, cancers, etc); state-ofart laboratory information management services (LIMS) to empower the customers (doctors, patients and clients); highly automated and computer controlled hands off testing services; and latest web-enabled technologies for remote registration and report downloads to cut down on processing and testing time and further improve TAT.
What is the future growth model of  the company?
The future growth model will be in terms of geographic market expansion, new related businesses, M&A, and innovation to serve new needs of our existing customers. We are engaged in uating various initiatives that will enable this vision.
Follow and connect with us on Facebook, Twitter, LinkedIn, Elets video