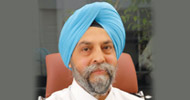 ---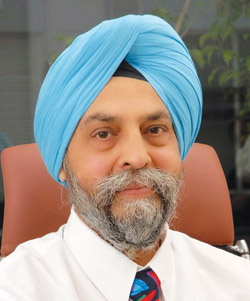 High quality diagnostic imaging is available to only a limited population
Dr T B S Buxi, Head, Department of CT scan and MRI, Sir Ganga Ram Hospital talks about the new imaging techniques in healthcare

---
The field of radiology has gone a long way in the last decades. All segments of healthcare have benefited from new inventions in radiology.  The field of neurology, neurosurgery, oncology, orthopaedics and cardiology/cardiac surgery have gained immense benefits with the technologies that are part and parcel of radiology.
The medical fraternity is becoming aware of the advantages of using these systems and the benefits in terms of timely diagnosis leading to faster patient recovery. For many years, the medical devices industry has been concentrating on improving the quality and sensitivity of imaging to increase the diagnostic confidence of the doctor, but this tends to increase cost. Hence high quality diagnostic imaging is available to only a limited section of the population.
As for as the field of digital radiology is concerned, an appropriate analogy that is easy to understand is the replacement of typical film cameras with digital cameras. Images can be immediately acquired, deleted, modified, and subsequently sent to a network of computers. There are tremendous benefits of digital radiology in healthcare. It can make a radiological facility or department filmless. A doctor can view the required image on a desktop or a personal computer and provide his report in a relatively shorter span of time.
Recently, Sir Ganga Ram Hospital has launched a low radiation CT scanner that reduces the risk of cancer through controlled radiation. This innovative technique uses special X-ray equipment to scan internal organs, soft tissues and blood vessels and diagnose medical conditions.

Follow and connect with us on Facebook, Twitter, LinkedIn, Elets video