One of the leaders in managing business processes, Genpact offers a broadportfolio of enterprise G&A and industry- specific services, coupled with strongIT, analytics and reengineering capabilities. The company has a strong presencein the healthcare space, as well.
In a conversation with eHEALTH, Tajinder Vohra, Senior Vice President atGenpact, provides key insights into Genpacts offering in the healthcare spacein the Indian market and highlights the emerging business opportunities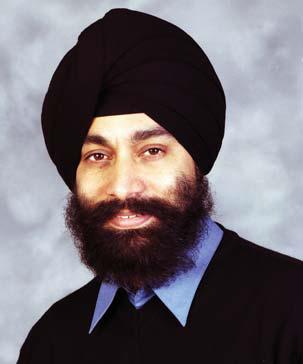 Please share your perspective on thehealthcare scenario in India vis-a visthe global scenario?
We have operated in both themarkets US & India and it wouldntbe fair to compare the two. Thehealthcare BPO business in the USis more evolved; however it is stillat a very nascent stage here. Thereis an increasing need to optimizepatient care services at hospitals byutilizing existing resources, leadingto an increased demand for processoptimization services. Also, I believethat once healthcare insurance takesoff in India, there will be a rise in the number of transactions, which mightprovide the requisite impetus forgrowth of healthcare outsourcing.
We at Genpact focus on bothhealthcare providers and healthcarepayors space. In the providers space,hospitals require more analyticsfor expanding their revenues. Newhospitals need guidance on how toprice their packages and how to reachto the target audience. However,these services currently dont exist in a sophisticated form. Further, thereare health insurance bodies that takecare of the entire back-end managingof the insurance policy. Genpact hasvery well established and stronginsurance capabilities. A lot of workon how to make hospitals better isbeing done by us in the US. We planto get more aggressively involved inthese services in India as companieshere are becoming more open to growth and experimentation.
We have actively participatedin the Indian healthcare marketand in terms of growth this marketis very good. Also, in the future,the Government will be spendingmore on building infrastructure inhospitals because of which, there isfurther scope for growth here.
Can you share some fi gures on theestimated size of the healthcaremarket?
It is difficult to estimate the overallsize of the market. In hospitals,except for doctors and nurses,everything is highly segmented.According to industry sources, theIndian Healthcare market is expectedto touch USD 77 billion by 2013.The several segments in the overallmarket comprise of the pharmasector, health insurance, analytics,and clinical research organisations,among others. Again, to estimatethe share of the BPO market in this isdifficult.
In terms of healthcare services, howare you positioned in India?As a company, we have beenproviding healthcare services forabout 17 years now.
We do most of the work for thehospitals in US, from India. Also,we have certain teams working inhospitals in the US and we are alsousing that talent for the Indian market.This is not to reduce the cost ofoperations, but to optimize servicesand provide a better patient experience.For perspective, Genpact hasover 200 doctors and medical expertson staff, works across 30+ healthcareinformation systems and hascompleted over 28 hospital projectsglobally including in India, the US,Canada, Scotland and Ghana.
Please provide an overview of the services offered by you in the payorsand the providers segment.
The services offered by Genpactin the provider space are based onthe extensive healthcare expertiseand experience that Genpact hasto optimise and enhance provideroperations. We are leveraging ourSmart Enterprise Process (SEP)methodology to provide solutionsacross the entire Visit to Cash (V2C) lifecycle. We have deconstructedthe provider space into threesegments—patients fl ow, suppliesfl ow and cash fl ow—which gives usa deep understanding of the needs of this space. We offer a completerange of services in this segmentincluding—end-to-end hospitaloperating system implementation,capacity optimisation and asset utilisation, patient/employee safety,training, medical and non- edicalsupplies management and revenuecycle management. In addition, wefocus on business outcomes likepatient wait time, cash fl ow and totalspend. The expertise we offer in this segment makes us a trusted partnerof global healthcare providers.
In the payors segment, Genpact helps its clients to create a bottom lineimpact by reducing administrativeand medical costs, increasingmember enrollments and enhancing customer satisfaction in line withgovernment rules and regulations.Genpacts process centred approach helps in improving workfl ow andadministrative processes that employ a combination of custom technology,trained staff and strict adherence toquality management.
This helps the clients in increasingproductivity and decreasing costs.Our solutions in this segmentinclude—claims administration,cost optimisation, health economics,membership management andprocess transformation services.We provide end-to-end claimsadministration to help optimizeadministrative processes includingclaims receipt, imaging, OpticalCharacter Recognition (OCR), dataentry, error resolution, medical reviewand real time adjudication focusedon reducing cost per transaction.In addition, we analyse claims andidentify recovery potential.
In the health economics space,we offer solutions for predictivemodelling, disease management andoutcome measurements that aid indecision making. For membershipmanagement, Genpact offerssolutions for enrollments, premiumsand credentialling. Genpact has theresources, tools and domain expertiseto partner with payers to driveeffi ciencies, improve key businessmetrics and deliver business impact.
Can you share about your recentservice implementations at some ofthe major hospitals in Delhi?
I am glad to share that, Genpact hassuccessfully implemented processoptimisation programs to enhanceeffi ciency and improve patientexperiences at Dr Ram ManoharLohia and Lok Nayak Hospital inDelhi. The implementation of thepilot projects was done using thehospital operating system based on our Smart Enterprise Processes(SEPsm) methodology.
We have effectively optimisedthe hospitals layout to improvecore clinical processes includingoptimising doctors time in orderto enhance the care provided. Theservices offered by us have improvedthe patient fl ow by 30 percent andthe doctors capacity by 20 percent inthese hospitals. All this was achievedover a period of just 12-14 weeks.
We are excited about theopportunity that the Indian healthcareindustry presents and believethat Genpact is best positioned topartner with hospitals in the countryto create centers of excellence thatwill deliver premium patient careto citizens. Further, leveraging ourunique Smart Enterprise Processes(SEPSM) methodology, we will beable to deliver signifi cant value tothis endeavor.
What are your services offerings interms of RCM?
Hospitals in the US, especially thebig players, have very complicatedbilling cycles. A large chuck of thepayments in hospitals is tied to thecash collected. By implementingprocess optimisation, the hospitalscan save somewhere around 20-25 percent. We at Genpact, have ahuge analytics team that actuallyhelps in managing policies therebyenhancing processes.
Including insurance requires a lotof off-shoring and transaction work.The problem is to bring in a new policyand manage it effectively. Issues likethe yearly insurance subscription feeare difficult to address.
Genpact, as a company hasimmense knowledge and expertisein this segment as over the pastten years, we have built specificcapabilities on how to optimise theseprocesses and run them better.
As the demand for health insurance inIndia is increasing, the requirementfor services offered by you in thisspace will also rise.What are yourcomments on this?
Today, health insurance is gainingimportance for an average Indian.If you are not insured, you mustanalyse the cost implications ofavailing good healthcare services. Inthe past, care was only available ingovernment hospitals, but now onecan experience the same level of care(if not better) at private hospitals.Higher costs at private hospitalshave already pushed the demandfor healthcare insurance; creatingnew business opportunities in thehealthcare BPO industry.

Follow and connect with us on Facebook, Twitter, LinkedIn, Elets video