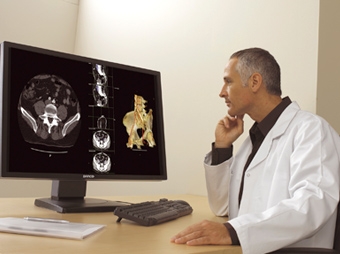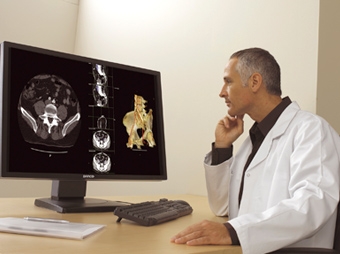 Sectra announces the signing of a multi-year Master Research Agreement with University Hospitals (UH) in Cleveland, USA. UH and Sectra will collaborate to develop solutions and enhancements in medical imaging with the goals of improving patient care, delivering better healthcare at lower costs, and boosting the efficiency and productivity of radiologists.
This is Sectras first major research agreement with a U.S.-based university hospital. It is well in line with our strategy to work in close cooperation with customers and research centers in order to help our customer increase efficiency and quality in patient care, says Torbj¶rn Kronander, president of Sectra Imtec AB.
Possible areas of collaboration include management tools to improve radiologists productivity, as well as further development of the innovative Sectra Visualization Table, a large medical multi-touch display designed for viewing and manipulating 3D images of the human body.
This research agreement provides the framework to collaboratively work on projects to better serve our patients through improvements in radiological imaging and remote interpretation workflow with centralized archiving, says Pablo R. Ros, M.D., Theodore J. Castele University Professor and Chairman, University Hospitals Case Medical Center.
Sectra currently provides UH with its Sectra PACS imaging system that the hospital utilizes to display, store and distribute over 700,000 radiology exams annually to 22 different sites and more than 3,000 users. Sectra PACS is also integrated with UHs Emergency Medical Record (EMR) system.

Follow and connect with us on Facebook, Twitter, LinkedIn, Elets video