Professor Howard J. Bolnick , Former Adjunct Professor at the Kellogg School of Management is known to be an international authority on health insurance. During his recent visit to India for conducting an utive Development Programme organised by Insurance Foundation of India (attended by senior officials from reinsurance companies, insurance companies, insurance brokerage firms, and HR consulting firms), Prof. Bolnick shared his perspective on the emerging health insurance environment in this country vis-a-vis the world, and discussed some of the opportunities and challenges in wake of increasing adoption of IT in healthcare industry. Excerpts from the interview.
---
Prof. Howard J. Bolnick
Former Adjunct Professor
Kellogg School of Management
USA
How important, from a healthcare insurance point of view, is to have a national health IT policy or standard based IT practices in health insurance?

To have standard based IT practices in health insurance is fundamentally important. Health insurance is all about data gathering, analysis and dissemination and it is imperative for the Indian health insurance industry to have standardised health IT practices. My understanding is that currently there are not any standards and this is affecting the growth of the industry. The US, for instance, has made tremendous investments in the past decade in developing electronic platforms for data and most transactions are now made by electronic means from hospitals and other providers to the insurance companies.

These changes were encouraged and supported by the federal government.

What is the response that you have seen from the healthcare provider segment in terms of collaborating with insurance providers in making a seamless working environment feasible. What are the challenges that you see?

My most relevant experiences have been in countries that have a well formed healthcare market. The US, for example, has a large number of hospitals, each dealing with a large number of insurance companies, making it difficult to deal with insurance company-specific administrative requirements. Providers, then, have a natural convergence of interest with insurance companies to develop data transmission standards.

In India, on the other hand, the private health insurance sector is not very large and, therefore, it is less obvious for the providers to be co-operative. The insurance sector is undergoing tremendous growth but lack of standardised data transmission protocols can make the process very inefficient. I understand that work, here, is being done on papers and this delays payments. The hospitals and insurance companies will benefit from co-operating in the development of protocols for efficient workflow.

Do you think government can play a role in making the two ends meet. What have the countries in the west done?

Private health insurance in India is developing mainly in general insurance and life insurance companies; but health insurance is different. In the US, health insurance is dominated by companies selling only health insurance. General and life insurance companies will continue to struggle if they do not learn how to manage health insurance. I came to India with the hope of making companies aware of these issues and provide them with ideas about what they can do. However while I am a proponent of marrying International health insurance practices with local culture, it is difficult to mould western ideas to suit Indian culture.

As of now, I am aware of a few international health insurance organisations that have ventured into the Indian health insurance market. Ventures like these will help the entire industry as they will raise the bar and address many existing issues, which may otherwise take a long time to get resolved.

In India some of the traditional healthcare companies have ventured into health insurance. Do you think they may be able to run the business better?

I feel, in India, some of these ventures are going to do well because they have very helpful health expertise. In US, however, there are examples of where this is not working.

There is an inherent conflict between providers and insurers and it is difficult to built coorperative relationship between them.

In India, the providers of care tend to overprovide care. Will this problem get corrected if the provider itself provides health insurance?

If the healthcare provider itself provides health insurance, this problem will get automatically corrected, particularly if the provider views insurance as a facilitator of abundant medical care.

A lot of companies in India are faced with the challenge of marketing their health insurance products and our healthcare insurance penetration is very low. Why do you think health insurance is still not working in India?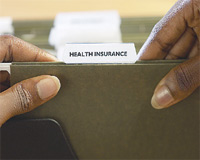 This is a problem with most developing nations, And solutions drawn from the developed world would not work here. In India, insurance agents may well play a significant role in distribution, as they do in developed nations. In addition, health insurance in India may also end up being distributed through banks, cell phones, etc. I have seen a lot of creativity here and a unique Indian solution to the health insurance distribution problem almost certainly will be created.

Microfinance / microinsurance is a big thing in India, particularly in the south. What are the challenges and pitfalls of a microinsurance project?

Microinsurance for health is very interesting. My sense, is that micro- health insurance is a viable option. Clearly the issue is viability and to provide meaningful benefits at reasonable prices.

There are important issues such as whether health insurance can be voluntary or made mandatory; this needs to be thoroughly explored.

Do you think making health insurance mandatory for everyone can address the issue of low health insurance penetration?

With the exception of the US, healthcare systems in the developed world are mandatory. However, if health insurance is mandated in India, what would it cost? What healthcare services would it cover? And, how would it be paid for?

Ultimately, making healthcare mandatory in India may be a solution, but the course of introducing a mandatory system is very questionable and impossible to predict.

Follow and connect with us on Facebook, Twitter, LinkedIn, Elets video