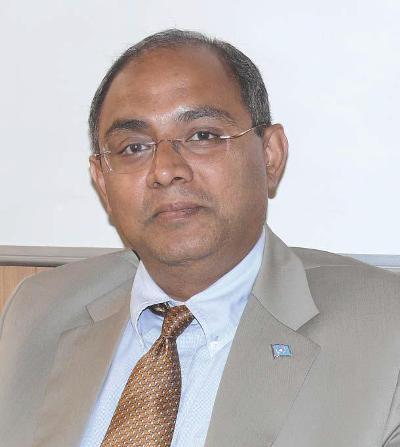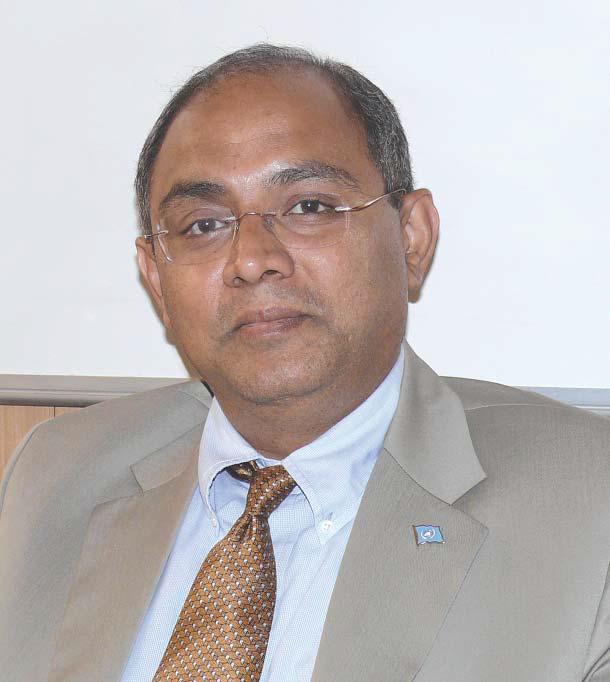 TCS – the global name in software solutions and services is also one of the leading IT providers for healthcare & life sciences industry across the world. Its advanced hospital management system " Tata HMS, integrated with Oracle e-business suite of applications is capable of addressing automation needs of any healthcare organisation. Apart from delivering solutions for the healthcare industry, TCS also provides consulting services to healthcare institutions worldwide.
In a recent interview with eHEALTH, Ramesh Raghavan, Global Head- Healthcare Practice, TCS, talks about various facets of technology, industry and business. Excerpts from the interview.
In what ways health IT solutions are distinct in terms of their design, development and implementation?
Healthcare applications are extremely unique. Take for instance, the TCS Hospital Management System – we have one version of HMS which is specifically meant for public sector/government hospitals, and another, which caters to  the very discerning private hospitals.
In doing so, we take into consideration ground realities in each of these places. In government hospitals a doctor sees about 150 patients in three hours, and therefore, expecting them to feed detailed diagnostic data is quite impractical. To address this problem, we develop solutions for them that are less complex, can quickly capture data and have features that help patients to remember their IDs. Such problems don;t exist in private hospitals – primarily due to their better doctor-to-patient ratio and availability of IT trained manpower. However, there exists a difference in requirements among private hospitals in terms of documentation and information management needs. Thankfully, this distinction is gradually getting blurred, as more and more hospitals are adopting to standards based practices.
At TCS, our aim is to create intelligent solutions that are easy to run and are most user-friendly. We are also developing feature-rich products that can fulfill the regulatory (HIPAA, JCI, etc.), clinical and administrative requirements of a broad range of hospitals with minimum customisation. On the implementation front, we are creating solutions which can be installed in any hospital of the world.
How do healthcare applications contrast with those of other industry verticals?
There are a number of aspects in this regard. Primarily, healthcare deals with human health and well-being, and hence, there is no room for error. Secondly, people don't want to divulge information about their health conditions, especially critical ailments, hence privacy is of paramount importance. Lastly, in healthcare, we always go through more than one source to ensure that a uniform process is followed in order to get to the truth. It is also a domain where new innovations are of great importance, as they significantly impact our lives and our well-being.
What is your view about the difference in IT appreciation capacity and value-chain capability of healthcare organisations  in advanced and emerging markets?
Having examined the HMS solution installed in various hospitals in US, Canada and India, I can certainly say that I haven't noticed any significant difference except the way we manage information. What makes us different from those in the West is the way they capture and utilize data. I guess there is one big advantage that we have over western countries " that of absence of legacy. Here, we can directly leapfrog into the most futuristic technology, without getting stuck in existing systems. Also, innovation is now taking place much rapidly in India and at our customers in developing countries, which makes our technological advancements at par with global standards. Additionally, TCS continues to collaborate with its alliance partners in the development of solutions that move their customers up the value chain of information management.
What are your competitive advantages and USPs? What is the current portfolio of healthcare solutions offered by TCS?
TCS healthcare practice has exhaustive domain expertise. We have been investing heavily on R&D for over two decades  now, and the top management is extremely passionate of the future of healthcare offerings from TCS. Presently, we have a dedicated team of many doctors and specialists in the healthcare division. All this has helped us to take our innovations to the domestic and international markets. Today, TCS solutions are successfully running in many hospitals in India and abroad.
We have HMS for large and mid-sized hospitals that can improve patient care, administration and clinical support activities. We are also developing specialty EMRs – solutions for oncology, ophthalmology and special rehab are currently available and development of EMRs for diabetes management is underway. We have developed anambulatory ECG device for assessing cardiac patients on site or on the move, while transmitting information wirelessly to doctors and enabling them to decide immediate course of action. In addition, it can also send diagnostic alerts to a hospital through mobile phone interface. We also have an end-to end clinical trial management solution that addresses all four phases of clinical trials. Our telemedicine portal " WebHealthCenter.com is another important initiative towards providing an array of services including free online medical consultation, health and medical record archiving, directory listing, news updates and many more.
What is the current footprint of TCS among public and private providers in India? Could you tell us about some of your notable installations and initiatives in the country?
Very soon we are going live with our HMS solution at Apollo Hospital in Hyderabad.Subsequently, we will implement in all the four Apollo Hospitals based in metro cities and eventually in all Apollo Hospitals in India
At present, we have about 40 installations in private hospitals and 200 in government hospitals across India. In the private sector, Medical Trust Hospital in Cochin, Tata Memorial Hospital in Kolkata and Sankara Nethralaya in Chennai are some of the better-known hospitals where our HMS solutions are running successfully. Very soon we are going live with our HMS solution at Apollo Hospital in Hyderabad. Subsequently, we will implement HMS in all the four Apollo Hospitals based in metro cities and eventually in all Apollo Hospitals in India.
In what ways can health IT policies and standards leverage technology investments of individual organisations? How do you think the payer-provider patient community can benefit from such initiatives?
What I believe in is that for a developing country like India, which has a lot of pressing problems to be addressed in the healthcare system, setting up Health IT guidelines wouldn't lead to any big change. What is more important today is to enable healthcare facilities for the entire spectrum of population. We should be more focused towards the quality of patient care than being transaction oriented. For instance, we definitely cannot neglect the benefits of EMRs, especially when we have already lost enormous amount of data. At the same time, it is also important not to make it difficult for a person who is capturing data by putting him under pressure through national guidelines.
A common man is aware enough to know what drives the market, so let the money that the patient pays for the service dictate the quality of service. What can work best for India in the current scenario is to have a broad based, generic health IT guideline to begin with and slowly develop on it as the system matures over time.
At the same time, we are also involved in the creation of standards for the emerging payer markets. This is an exciting opportunity and we find that we are taking on existing global standards, leveraging newer technologies and leap-froging ahead since we are not burdened with legacy. We see the emergence of these standards as the next wave that will be accepted globally by payers. The current committee working on these standards is comprised of insurers, technology vendors and hospital administrators and so we are seeing the realizable emergence of inter operability which is a much abused term in the advanced markets. Once comprehensive standards are established and implemented " we see a significant increase in patient safety that will emerge due to expanded use of computerised physician order entry systems and their effective deployment.


Follow and connect with us on Facebook, Twitter, LinkedIn, Elets video