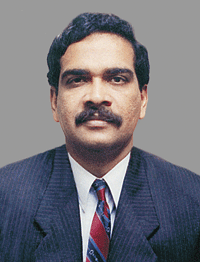 Launched nine years ago by Apollo Hospitals Group, 'Medvarsity' is the first and only medical training organisation in India offering an array of advanced online courses for doctors, paramedics, nurses and allied medical professionals.

Dr. P S Reddy, VP (Operations) & Chief Content Officer, Medvarsity Online Ltd. talks with eHEALTH about the contribution made by this institute in introducing technology-enabled continuing medical education in the country and plans ahead to make it even better.
Q. Medvarsity is known to be the only organization delivering online skill development courses in healthcare domain. Kindly let us know when and how did it start.

A. Medvarsity was launched in October 2000 by Apollo Hospitals Group in association with NIIT Ltd as its technology partner, to provide the platform (interface) for online delivery of Medvarsity run courses. Medvarsity was an initiative to provide continuing medical education for doctors, nurses and other paramedical personnel with the sole aim was to impart learning without dislocating from his/her place of work. The online learning management system (LMS) adopted by Medvarsity is specially suited for this purpose.
Q. What courses are you currently offering under Medvarsity?

A. Medvarsity offers variety of courses for doctors, nurses, paramedics and allied medical professionals.

For doctors and medical graduates we offer – Diploma in Emergency Medicine, Diploma in Family Medicine; PG Diploma in Hospital Administration, Medical Informatics; PG Certificate course in Accident and Emergency Care, Pain Management; Fellowship in Intensive Care Medicine, Clinical Research, Cardiac Rehabilitation, Orthopaedic Rehabilitation, Neurological Rehabilitation, Applied Nutrition; Certificate course in Health Insurance, ECG, Diabetes Management, Cardiac Emergencies, Hospital and Medical Laws and Quality Management in Healthcare.

For nursing graduates we offer – PG Certificate course in Nursing Administration, Critical Care Nursing, Cardiac Nursing, Surgical Nursing, Cancer and Palliative Nursing and Ward Sister course.

Q. What is the delivery mechanism of your online courses? How do you incorporate practical and/or hands-on experience for your students?

A. Medvarsity follows a hybrid model – combination of both online and offline education. First part of the course requires self-study with assistance from online faculty and second part provides hands on practical exposure at Apollo Hospitals in different locations. Students are provided with learning modules in various formats such as web-based, on CDs, in print and instructor led. It is ensured that each module maintains the flow of the entire course and that appropriate format is used to enhance the overall learning in an effective manner. Progress of students is uated on a regular basis throughout the course.
Q. What is the level of industry acceptance for students graduating from Medvarsity? Which are some of the well-known organizations where your students are currently working?

A. Medvarsity over the years has built a brand name for itself in the healthcare education field. With support of the Apollo Group Hospitals and Medvarsity branch offices spread across various cities, Medvarsity has grown leaps and bounds with thousands of students joining in every year. Successful candidates have been placed in reputed hospitals and other health care organizations. Many hospitals sponsor their employees to undergo our training as it suits them in not dislocating the employee.

Q. What are the future plans in terms of introducing new programs and more value added services through Medvarsity?

A. Future plan of Medvarsity is to grow and expand in imparting online education in association with world leaders in online medical training. We have signed MoU with a British University to collaborate in imparting their courses through our e-learning platform and we are actively discussing with an Australian medical e-learning organization for mutual collaboration. Medvarsity aims to establish itself as a global educational body offering varied training options to the entire healthcare fraternity, including medical, paramedical and allied medical professionals.

Follow and connect with us on Facebook, Twitter, LinkedIn, Elets video