Medical data breach insurance offered in US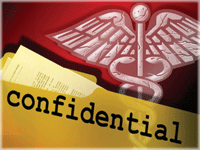 Members of a US healthcare purchasing alliance are now able to take out insurance to cover the financial costs of data breaches. The move comes in the wake of a growing number of US hospitals facing hefty bills after they experienced data breaches, either through external attack or internal failures.
With the cost of litigation, fixing breaches and taking corrective action it is estimated that each data breach in the US healthcare system costs on average nearly USD 200 per record and USD 6.3 million per incident. The figures come from a recent study by Kroll Fraud Solutions published by Healthcare Information and Management Systems Society (HIMSS).
Faced with these kinds of risks and potential costs, one alliance of healthcare purchasers in San Diego has started offering organisations the chance to sign up to insurance to protect them against the expenses related to data breaches.
Premier Insurance Management Services, a unit of the San Diego-based Premier Inc. is now offering members of the alliance the chance to sign up for "data privacy and network risk liability" insurance in partnership with Media/Professional Insurance, Kansas City. The insurance is said to cover such expenses as crisis management, public relations and customer notification. According to Health Data Management the insurance also covers expenses, fines and penalties arising from government and regulatory agency investigations into the handling of personal data. A recent study on the security of US healthcare organisations found that only 56% of breached organisations surveyed notified the patients involved.
New software cuts waiting at hospitals
A new software package, developed by researchers, helps hospital or emergency staff anticipate the rush of patients hour by hour for the day or the next week, even on holidays with varying dates, such as Easter.
The Patient Admission Prediction Tool (PAPT), designed by Australian e-Health Research Centre (AeHRC), can predict accurately how many patients will be present at emergency departments, their expected requirements and the number of admissions.
This could assist many areas of health management from basic bed management and staff resourcing to scheduling elective surgery – not to mention reducing stress for staff and improving patient outcomes. The software was developed by clinicians from Gold Coast and Toowoomba Hospitals and Griffith University and Queensland University of Technology, collaborating with AeHRCe.
Emergency departments already know there's a pattern to presentations and admissions, but existing models are very simplistic. PAPT uses historical data to provide an accurate prediction of the expected load on any day. The prototype PAPT package has a simple interface designed in consultation with those who will ultimately use it every day. Over the next year the team plans to assess and quantify the impact of using the forecasts.
The aim is to turn the prototype package into a product for hospital use. This work was presented at the 2008 Health Informatics Conference held in Melbourne recently.
Royal Philips Electronics announces the euHeart Project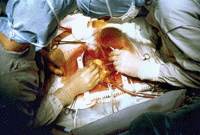 Royal Philips Electronics will lead a new European Union (EU) funded research project called euHeart, which is aimed at improving the diagnosis, therapy planning and treatment of cardiovascular disease – one of the biggest causes of mortality in the western world.
The euHeart project complements the recently announced HeartCycle project, also led by Philips, which focuses on the long term management of chronic heart disease patients.
The euHeart consortium aims to develop advanced computer models of the human heart that can be personalised to patient-specific conditions using clinical data from various sources, such as CT and MRI scans, measurements of blood flow and blood pressure in the coronary arteries and ECGs.
These computer models will integrate the behaviour of the heart and the aorta at molecular, cellular, tissue and organ-level. They will also incorporate clinical knowledge about how cardiovascular disease disturbs the correct functioning of the heart at these levels. As a result, it may be possible to develop simulation tools that doctors can use to predict the outcome of different types of therapy, and because the models will be personalised to individual patients, the therapy could be equally personalised.
The euHeart consortium comprises public and private partners from 16 research, academic, industrial and medical organisations from six different European countries. It will run for four years and has a budget of approximately EUR 19 million, of which approximately EUR 14 million will be provided by the European Union as part of the EU 7th Framework Program. The project forms part of the Virtual Physiological Human (VPH) initiative – a collaborative effort that aims to produce a computer model of the entire human body so that it can be investigated as a single complex system.
Within the multidisciplinary euHeart consortium, the University of Oxford is the scientific coordinator of the project, while King's College London leads the clinical program.
Portable machine to detect bird flu outbreak in 'two hours'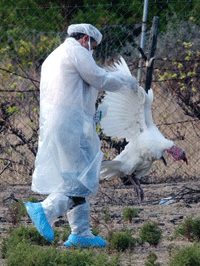 Scientists are on track to create a mobile machine that would identify strain of bird flu within hours, a development that would make it possible to set up exclusion zones before the deadly virus could spread. Currently it takes up to a week to identify different types of bird flu, including the potentially fatal H5N1 strain. A rapid test for flu viruses could save thousands of lives in the event of a pandemic by cutting the time taken to identify cases to just "two hours".
Scientists at Britain's Nottingham Trent University are now developing a portable machine, the size of a briefcase, which can be used at the spot of a suspected outbreak or taken to a patient to detect the flu in two hours. The device is designed to pick up all types of flu – including the deadly H5N1 strain of avian influenza. At the moment, the H5N1 strain, while highly infectious among poultry, is not easily passed to humans, and cannot be passed from human to human.
However, scientists fear that a strain of bird flu, possibly H5N1, could eventually mutate and cross the "species barrier." It could then gain the ability to pass easily from person to person and perhaps lead to a dangerous global pandemic, they fear. The device would allow fast, on the spot screening, and especially important is the fact that it will be fully automated so there will be no requirement for a skilled person. The researchers are helping to develop two machines – a briefcase-sized version for use out in the field, and one about the size of a desktop computer for international border points, hospitals and GPs' surgeries. The device will work by scanning swabs containing saliva or a tissue sample from birds or animals, and screening them for viral traces of influenza, the report said.
Health bodies to get details of citizens internet use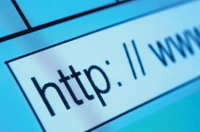 The British government office has published a consultation paper, which considers making logs of all telephone calls and Internet usage, including e-mails mandatory for at least 12 months. The paper is in response to a European Parliament directive, issued in March 2006, on the "retention of data generated or processed in connection with the provision of publicly available electronic communications services/networks." In the UK, access to personal Internet and text data will be made available to all public bodies licensed under the 2000 Regulation of Investigatory Powers Act (RIPA), including health authorities, if the paper is approved.
These will only be accessed for investigations into crime or other threats to public safety. In health this includes checking for previous complaints relating to cruelty, abuse or self-harm. The Home Office said the measure will mean companies have to store "a billion incidents of data exchange a day", and that as it derives from an EU directive, the data will be made available to public investigators across Europe.
Details of personal Internet and text traffic, but not the content, will have to be made available by telecommunications companies to public sector officials investigating crime, or to "protect the public." It will also cover voice over Internet protocol calls, such as those made on Skype. The European Parliament has issued the directive as guidance and it is up to individual member states how they adopt these. The aim is to have regulations in place across the region by next year at the latest.
Version 3 of HL7 released
Developer of global healthcare standards, Health Level Seven, has announced the release of Version 3 Normative Edition 2008, a globally defined suite of specifications based on HL7's Reference Information Model. The suite provides a single source that allows implementers of Version 3 specifications to work with the set of messages, data types, and terminologies needed to build an implementation.
It assembles all of the HL7 Version 3 (V3) content approved as normative standards through the end of 2007, and includes standards for communications to document and manage the care and treatment of patients in a wide variety of healthcare settings.
Version 3 is currently being adopted to support large-scale integration, public health, decision support and research. Several countries have chosen the standard for their initiatives to create national electronic healthcare record and data exchange standard, as it provides a level of interoperability unavailable with previous versions.
Within the US, jurisdictional agencies needing support for large-scale integration, such as the centre for disease control and prevention have adopted V3. Significant V3 national implementations also exist in Canada, the United Kingdom, the Netherlands, Mexico, Germany and Croatia. HL7 say the suite allows implementers an opportunity to test specifications in real-life settings and then provide their feedback to be incorporated into the final published standard. The release also includes standards that address messaging and transport specifications, implementation technology specifications, administrative management and health and clinical management.


Follow and connect with us on Facebook, Twitter, LinkedIn, Elets video