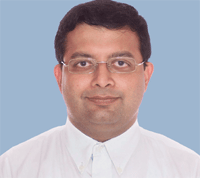 Intel's plans for revolve around easy, accessible, and integrated technology, that aims to improve patient care in the institutional setting, says Ashok Chandavarkar, Marketing Programs Manager, Asia Pacific Healthcare,Intel Technology India Pvt. Ltd.
Q. What is the overall vision of Intel in forwarding the cause of technology in healthcare?

A. We share the vision of healthcare leaders who recognise technology's potential to evolve healthcare toward more proactive, consumer-centric models of care as well as the potential to improve the quality, cost, and accessibility of healthcare services. In homes and hospitals, clinics and pharmacies, we collaborate with healthcare leaders to better connect people and information, and enable new models of care. By helping individuals, families, and the extended healthcare community connect to the right information at the right time, we empower them to make better, more informed decisions – and accelerate the ability to radically improve health and healthcare.
As a world leader in technology, Intel is in a unique position to help advance healthcare, because only Intel provides a broad portfolio of key technology ingredients relevant to so many aspects of the system. It is this broad technology portfolio, and the fact that we work with many diverse partners throughout the system that allows us to take an unusually holistic approach to problem solving.
Intel's healthcare strategy focuses on improving patient care in the institutional setting; advancing personal health technologies with an emphasis on prevention, early detection and personalised treatment of chronic disease; and advancing standards and policies that enable innovation and interoperability across the healthcare ecosystem. Intel is committed to applying its knowledge and assets to each of these areas, connecting people, and information in new ways that have the power to radically improve health.
Q. What according to you is the primary cause of a relatively low adoption of IT in healthcare industry? What technological and/or human factor do you perceive as the bottleneck?
A. We have observed that low adoption rates of technologies and digital solutions in healthcare tend to be chiefly because of three reasons, 1) Technology is perceived as too hard to use or less than reliable in terms of uptime and connectivity; 2) It doesn't fit in well with workflow in healthcare environments; 3) It is too expensive to use and there is no clear return on investment (ROI) or way to measure ROI.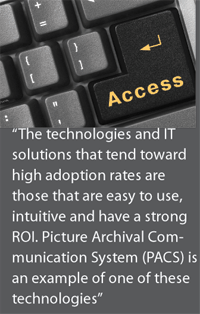 The technologies and IT solutions that tend toward high adoption rates are those that are easy to use, intuitive and have a strong ROI. Picture Archival Communication System (PACS) is an example of one of these technologies. It fits in nicely with the workflow, it's easy to use, is intuitive, and the technology is mature and reliable. Hence, PACS is one of the IT solutions that is most adopted worldwide and has even become a standard of care in many countries, such as the US, Korea, and Australia. The emerging industry of Tele-radiology as seen in India is another example of the adoption of PACS.
Intel's Digital Health Group is focused on exploring new ways in which innovative technologies can help improve delivery of healthcare by observing and listening to patients, consumers and healthcare professionals. Since we began investigating health and healthcare more than 9 years ago, our ethnographic researchers have observed and interacted with more than 1000 households and 150 hospitals and clinics in 20 countries.
In addition, Intel is working with agencies and governments in many locations around the world to support rural telemedicine pilots including Lebanon, India, China, and Brazil. In some of these situations we used a new technology for rural connectivity referred to as directional WiFi. In other pilots, Intel is exploring use of WiMAX.
Intel is now looking at expanding those pilots. Telemedicine technologies have routinely been used to treat complex cases by general practitioners who seek consultations with remote specialists.
We are now exploring how one might use telemedicine technologies to treat routine cases in higher volume in emerging economies. For example, in Shanghai, we are developing a pilot that allows routine cases in overcrowded community health clinics in the city to consult with doctors remote to the clinic. The Sichuan earthquake in May led to all of our pilot equipment being re-deployed into the earthquake zone after all fixed telemedicine sites were destroyed in the earthquake. This allowed the more traditional uses of telemedicine to continue in a time of crisis.
Eventually, we hope to see an evolution of complex cases in low volume to routine cases in high volume. This fits well with mass market emerging economies needs and their adoption of Information and Communication Technology.
Q. Intel's Integrated Digital Hospital architecture is known to have a futuristic approach of transforming healthcare delivery. What are its salient features and how does it promise to substantially value-add the healthcare experience?
A. The Integrated Digital Hospital is intended to facilitate increased efficiencies for healthcare workers, improve the quality of decision-making that can help reduce medical errors, increase access to information available at the point of care or decision so that it can positively impact clinical outcomes, and enhance clinician and patient satisfaction while reducing costs. By delivering relevant information to healthcare workers wherever they are, these benefits can be realised.
Currently, information in many hospitals is in silos. If a doctor can't order timely and appropriate treatment, then the doctor can't make the right decision and the clinical outcomes may be less than desired. Doctors and clinicians must be able to access patient record with up-to-date information, order medications, and lab tests, and communicate with other healthcare workers to carry out tasks and care instructions.
Silo approaches have improvements at the margin, but it's the integrated approach that produces the value-add that no one solution alone can achieve.
Q. Kindly give a brief overview of the broad range of products, solutions and services that Intel is offering (or in the process of rollout) for healthcare industry.
A. As a world leader in technology, Intel is in a unique position to help advance healthcare, because only Intel provides a broad portfolio of key technology ingredients relevant to so many aspects of the system. It is this broad technology portfolio and the fact that we work with many diverse partners throughout the system that allows us to take an unusually holistic approach to problem solving.
Intel offers advanced multicore technologies and solutions for PCs, notebooks, and servers, as well as connectivity solutions that help healthcare enterprises optimise information flow and operations from the bedside, nurses' workstation, business office, or back office.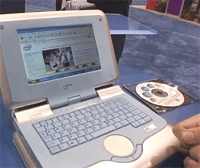 Intel also has a specific offering for healthcare providers in a purpose-built platform designed specifically for clinicians at the point-of-care to help optimise clinical workflows. This platform is called the mobile clinical assistant, or MCA. The MCA was developed after extensive research with participation from thousands of clinicians worldwide. It is a reference design, which we are rolling out through manufacturers worldwide. The mobile
clinical assistant manufactured by Motion Computing has been rolled out in Singapore, Korea, and Australia.
In India we are working with leading software vendors, both local and regional in making their solutions avail the full benefits of platform using a freely downloadable software development kit from Intel. We have a few pilots running and by end of this year hope to have some leading hospitals in India adopt these platforms.
The IntelR SOA (Service Oriented Architecture) Expressway for healthcare provides a very efficient way to get computable healthcare information from one place to another – across departmental systems, among providers, and to a regional or national group supporting a healthcare community.
The IntelR Healthcare IT Value Model provides a unique approach to analysing and measuring the business value of IT in healthcare environments. It focuses on meeting critical business objectives in delivering high-quality, efficient healthcare in areas such as workflow efficiencies, patient throughput, reduction in medication administration errors, etc.
Intel has an interdisciplinary team of researchers and design engineers who have been investigating healthcare since 1999 to understand people's needs, values and practices. One of these areas of research is focused on homecare platforms that allow people to age at home and to manage chronic disease in lower cost settings.

Follow and connect with us on Facebook, Twitter, LinkedIn, Elets video