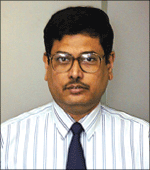 Hospital Information System's and Picture Archiving and Communication System's (PACS) have witnessed major advancements in recent years owing to the rapid development of the healthcare IT market. In this interview, Tarit Mukhopadhyay tells us what makes Siemens a leading player in the medical technology market, discusses the ongoing trends and gives us an insight into the future of healthcare technology.
Q. In recent years, there has been a consistent growth trend in the demand for IT solutions in the Indian healthcare market. What is the current market share for Siemens Medical Solutions in this region and what are your future strategies to make this region your stronghold?

A. There has definitely been double digit growth in the healthcare IT business in the recent past, however, the addressable market is still limited (when compared with modalities). It is only the green-field hospitals who are going for IT solutions right from inception. We are experiencing resistance by the established/traditional hospitals, since the cost of conversion from analog to digital hospital sometimes is not perceived by management as a priority.
Siemens Medical Solutions started focusing very strongly on developing a robust IT backbone, which will have far reaching positive effects on the growth of a patientcentric diagnosis set up in a hospital. We are now a dominant player in the PACS arena in India. Our commitment to hospital solutions include infrastructure solutions, a voice-data network-back bone, resilient and versatile hospital information system and image management solution with centralised viewing of image/entertainment/voice-data communication, data mining and data migration tool from one source. It will be more than just EMR.
Q. What are the factors working in favour of and against widespread adoption of PACS in India?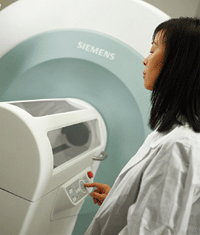 A. In the present Indian scenario, we see many new green-field hospitals mushrooming in the semi-urban areas along with consolidation, where standalone hospitals are becoming a part of corporate chain hospitals. These activities are generating a huge requirement of resources for paramedical and medical staff. PACS is perceived as a tool to share such resources efficiently and economically.
Emergence of high-end modalities in Cardiology and Oncology requires archiving and post-processing of images where PACS is becoming mandatory. However, one of the drawbacks is that PACS technicians are not readily available in India. Those who are available, learn PACS by usage and are not updated with the latest (PACS being a very dynamic technology).
For PACS to be working efficiently in hospitals, there needs to be a regular curriculum in universities to understand the fundamentals of PACS in a total IT perspective. We at Siemens have already taken some steps to popularise PACS technology among educational institutes.
Q. Given the cost-intensiveness of medical data storage and sharing, what are the possible technological solutions to reduce cost? Is open architecture a possible answer to it?

A. The strongest challenge in medical data storage is to amalgamate the image with data as both require different compression in storage. As per FDA, whenever an image is deleted in PACS, it is actually hidden (since no image is allowed to be deleted once it is signed off). Hence, data storage and management for a multi-location hospital is a challenge.
A central storage is expensive, which will require expensive HSM with middleware and also put huge pressure to acquire an expensive communication highway (bandwith). A more cost-effective solution will be distributed architecture at each location and a central intelligent conversion switch to transfer data suitable for each environment (it is not expected that every location in the network will have the same type of data structure). Siemens has developed a central intelligent interfacing switch/station, which converts and distributes data suitable to respective locations. This is a step ahead of open architecture at each distributed location.
Q. Could you highlight some of the strengths and advantages of syngo Suite RIS and PACS of Siemens? What sets it apart from other similar products in the market?

A. Siemens has an integrated RIS and PACS solution through true portal technology. Today when we access information from RIS and display with a PACS image, people use browser technology, which is a lot of information, and users have to pick and search from them. In the Portal it is role based, context sensitive and knowledge driven, highly configurable for faster access (even through the Internet).
Q. What healthcare technology products/solutions does Siemens have in the pipeline for the near future?

A. Siemens works for an end to end IT solution for healthcare with intelligent data mining tool for clinical research, therapy and a role based solution for Hospital Information. We are also working to combine "in-vitro" and "in-vivo" imaging with knowledge driven diagnosis.
The new Soarian Medsuite 4 is a pathbreaking technology suitable to Asian market needs with workflow driven open architecture.
Q. After being involved in the medical technology business for so many years, what would you say is the future of technology in healthcare?

A. Future of IT in healthcare will be a multi-layer offering to optimise the need of customers. The bottom layer will be "enablers", which will consist of hardware, network technology, back end architecture for high availability, etc. The second layer will be "application" consisting of enhanced features, licenses, modality specific functions and cross modality functions, etc. The final layer will be "portal centric view", which will be workflow driven user specific interface with Service Oriented Architecture (SOA) with user friendly Graphic User Interface (GUI).


Follow and connect with us on Facebook, Twitter, LinkedIn, Elets video