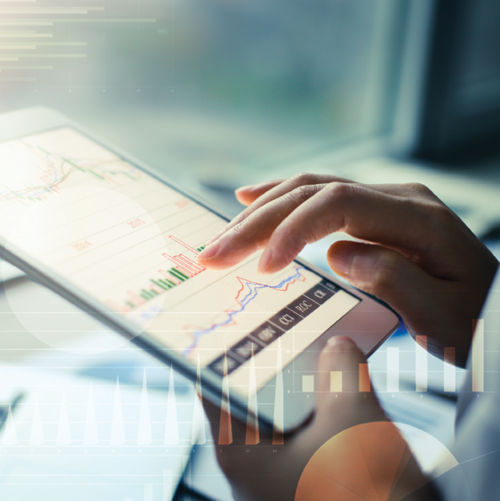 Healthcare information technology is significantly changing the healthcare delivery system in India, making it more convenient to track medical history of a patient and facilitating reduction of long queues at doctors' clinics. Sandeep Raizada, Chief Technology Officer, dWise HealthCare tells Elets News Network (ENN) about its healthcare IT solutions that are changing the healthcare delivery landscape in India and the world.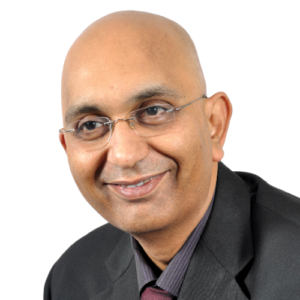 How often have we seen doctors look through all past prescriptions and lab reports that a patient carries in a folder (many, including me who do not even have all records in one place). This is not due to lack of will in a doctor but simply the paucity of time and the pressure to meet as many patients that are waiting in the queue seeking help.
How often have you been able to tell the doctor, all your current or past conditions, medications, etc and so missed unintentionally (as a combination of lack of time, not remembering or simple ignorance), mentioning a condition or a current medication that may have an impact on what the doctor is about to prescribe.
Is this a viable system? Persistence of this existing method does not mean it is the best – it is like the warning in mutual funds – "past performance is no guarantee of future results". In this case it is of future failures.
Let us paint the future. One is able to walk to a doctor's office with minimal waiting time. If someone has made an appointment then he or she will be made aware before leaving home to the doctors' clinic, if the doctor is out or running late. As this not a social visit, one is looking to minimise the wait time and discomfort.
The appointment happens to be with a new doctor in another hospital where the patient has not been before. Invariably, one forgets to carry their records. Imagine one's surprise, when upon validating their identity the hospital can view details of previous visits to doctors. One is assured that they can now carry their health records on their mobile app and do not have to worry about forgetting their medical file.
The new doctor can now see the patient's family history, allergies, current medications and relevant information to make a diagnosis, prescribe tests and medication. All this can be done while enquiring with the patient on their current reasons for the visit.
Without informing the patient, the system quietly alerts the doctor, that the drug prescription given has a drug in teraction to the patient's allergies or conditions such as pregnancy or to another current medication. The doctor can now quickly change the drug, saving the patient from a potential grievous situation.
If the patient is unaware of the prescribed strange sounding test, he or she can check from within the app about this test. Apart from that, it also advises the patient on how to manage this disease.
On completing the test, all the results are in the patient's health record which is also viewable on their mobile.
"Is this real or year 2025? The good news, it is possible today"
How is that?
A suite of products from dWise Healthcare, a company rated as the leader in healthcare information technology by both "Siliconindia" and "CIO Review", makes all these scenarios and more possible. A quick look at some of our unique offerings:
The Lifertrenz platform is a patient centric, workflow enabling, standards compliant, highly confi gurable and scalable platform that has:-
Drug Information Framework and Clinical Decision Support System (CDSS) – A comprehensive Drug Database covering more than 120,000 drugs sold in the country, with a Drug Information Framework built ground up by the team and based on Indian Pharmacopoeia is one of a kind in India. The CDSS offers real time alerts on various drug-drug, drug-allergy, drug-disease, duplicate therapy, drug-food, pregnancy/lactation, hepatic/ renal dosage adjustments, geriatric, and paediatric interactions and adjustments to the doctors.
Operations Management – for managing the entire operations of a healthcare delivery organisation irrespective of size and lifecycle of a patient including complex billing scenarios that exist with co-pay or insurance payments and integration gateways.
Electronic Health Record – Ensures that for longitudinal care, all patient healthcare records are captured and maintained compliant to Indian and International EHR standards, with point of care appropriate clinical decision support, in both PC and mobile platforms. Also offers, seamless transfer and interoperability of health records using CCDA standards.
Quality Management – With complete support for NABH/ JCI accreditation.
Tertiary care back offi ce – A comprehensive Enterprise Resource Planning software to take care of procurement, inventory, fi nancials, assets, human resources and payroll.
Patient applications – portals and mobile applications to integrate patient from making an appointment, viewing their health record, capturing home based vitals and individualised context based patient education.
High scalability – Foundation, unlike any other software today in the country, is based on all international standards in healthcare – SNOMED CT, ICD 9/10, RxNORM, LOINC, DICOM, CCDA, HL7 etc, giving it the flexibility to integrate with any standards compliant third party solutions and scale up to handle large patient volumes.
What makes it Possible?
Taking a different route, dWise hires only freshers and invests on training and grooming them into outstanding engineers. The company believes that the burning desire amongst young people to make a mark in the industry has helped them to build a highly productive team and great products at very competitive costs. While the engineering team is home grown, the management and the domain experts each has an average of 25 years industry experience.
dWise is an Indian company that started early and made its mark in the US market, before anyone even heard of it. Back in 2010, Bengaluru-based dWise developed a cloud based Ambulatory EHR Solution for primary care and an inpatient EHR product for hospitals for the United States.

Recommended from all portals