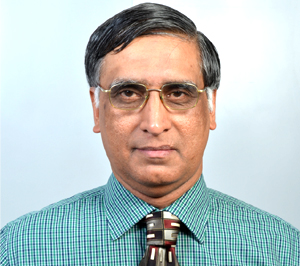 A B Sivasankar,
Vice President  Sales & Marketing, TeleradTech  Pvt Ltd.,
Expected to be the world most populous country by 2028, India`s healthcare delivery system especially in the rural country side is bereft of even basic facilities. Unavailability of medical practitioners who can respond to emergencies and carry out basic treatment only compounds the situation.
Cisco and Telerad RxDx a, super specialty clinic in Bangalore has been conducting tele-health consultations on a daily basis in nearly 20 public health centres (PHCs) of Karnataka and Madhya Pradesh for the past two years. 18,000 free consultations over the last twenty months by Telerad RxDx doctors has helped improve healthcare awareness in villages. All this has been achieved by simply deploying a trained paramedic in the PHC who can interact and perform basic tests like ECG, BP etc and use an electronic stethoscope on the patient on behalf of the doctor sitting in the Bangalore clinic.
Cisco health presence (CHP)`s audio, video and low bandwidth web technology integration is the country`s best platform for a pleasant, uninterrupted patient and remote doctor interaction. Cisco platform dynamically delivers the ECG, BP, body temperature, .pulse and the auscultation parameters of the patient using the electronic stethoscope integrated with the system. The platform also accommodates high end scopes for ENT, dermatology and an image viewer for the patient to upload any radiology (CT/MRI/X-ray etc) study for the consultant`s opinion. Electronic prescription adds confidence and ensures a record for future references. Another versatile feature of the Cisco platform is the mobile health presence: Doctors can teleconsult from a laptop or an I pad. CHP is scalable, stable, robust and multi point (parallel multi doctor- single patient sessions or vice versa). In addition to daily consultations, RxDx conducts a monthly awareness program to village groups on various healthcare topics (especially women related health issues).
Using the same Cisco platform, RxDx teleconsults to Tibetan settlement hospitals across the country and has extended the same to few African countries.
Tele presence in an ambulance will enhance patient survival rates. Patient condition is assessed by monitoring vital signs, all preliminary tests are completed and results transmitted to the base hospital. The consultant in the hospital using all these inputs can keep the treatment process ready and can start the actual treatment immediately on patient reaching the hospital. This will minimise precious time loss, especially in cardiac emergencies.
The government, by effectively channelizing the CSR tax component introduced in the last budget should facilitate corporates to adopt villages. Corporates can in-turn deploy the CHP platform, trained paramedics and initiate tele-consultation from a city/district headquarters. The respective state governments will have to pitch in by taking care of other infrastructure like rental space, electricity and connectivity to the PHC. With an annual running cost 5 to 6 Lacs INR per PHC and the average cost per patient working out to approximately Rs 125 (15 patients over an 8 hour schedule daily), this initiative can be managed through local NGOs or funds sourced by the village panchayat in the event that no corporate is willing to do the same. This cost effective initiative, effectively monitored and implemented will go a long way to make this country a healthy and a wealthy nation.

Recommended from all portals