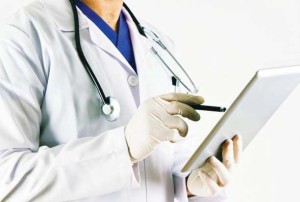 The rigmarole of carrying pile of medical reports is no longer being practiced in modern healthcare, welcome to the world of Electronic Health Records (EHR)
By Sharmila Das, ENN
During our visits to doctor's clinic or hospitals we often come across people waiting with their medical reports. While this practice has been in place still now, many hospitals and private clinics have started getting benefits of using EHR. An EHR is an IT enabled solution that keeps ones medical records saved in computer for further reference. It is a digital and portable version of the current paper file system that would be accessible to all doctors. That means that whenever you see a new physician, you could stop filling out endless paper forms, as your doctor could access everything about you on the computer.
Sumanth Tarigopula, VP, Apps Global Delivery India, Enterprise Services, HP shares, "An EHR is systematic collection of electronic health information about individual patients or populations. Patients' treatment often happen at multiple locations like initial investigation with a primary care provider, lab tests with a lab provider and pharmacy intake with the pharma providers. Due to this distributed care the care records are stored in multiple systems or as paper records resulting in limited access to the records  when a provider has to review past records to provide treatment".
A recent study says an accountability tool embedded in an EHR system could help reduce unnecessary CT scans among emergency  department patients with abdominal pain.
Arup Mukherjee, COO, Binary Spectrum says, "Although EMR has tangible positive outcomes, the adoption rate of EMR/EHR/PHR in India has been low so far. The market comprises handful of hospitals using EMR but the usage of EMR is mainly limited to corporate hospitals in the various metro cities of India. Several large hospitals in India have announced extensive expansion plans during  012-2015 in response to the increasing healthcare needs of the country's growing population. Research firm projects that the hospital services market, which represents one of the most important segments of the Indian healthcare industry, is expected to grow at a compounded annual growth rate of 15 percent for the period of 2010-2014 and thus being worth USD 81.2 billion by 2015. Further, the healthcare segment offers an attractive growth opportunity for the information technology (IT) and business processing outsourcing (BPO) industry.
"An EHR is systematic collection of electronic health information about individual patients or populations. Patients' treatment often happen at multiple locations like initial investigation with a primary care provider, lab tests with a lab provider and pharmacy intake with the pharma providers"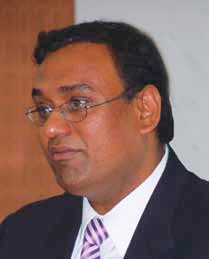 Sumanth Tarigopula, VP, Apps Global Delivery India, Enterprise Services, HP
Â
Bhavesh Thakker, VP, Chowgule  Mediconsult Pvt Ltd says, "The market for EHR – which covers both  EMR and PHR – may be relatively smaller as compared to the developed markets, but the growth rate demonstrated in the last few years is very encouraging. Even more encouraging is the positive outlook shown by most healthcare providers on the need to integrate these as standard industry best practice criteria".
Dr Suresh Munuswamy, Faculty for Health Informatics, Senior Lecturer,Indian Institute of Public Health, Hyderabad, Public Health Foundation of India says, "The state or perhaps the centre has to take the lead, in developing a central EHR back bone and enable or incentivise private healthcare facilities to set up infrastructure to link up to the central EHR. Facilities which are receiving state insurance payments could be the starting point. An example would be the Medicare EHR Incentive Program in USA provides incentive payments to eligible professionals, eligible hospitals, and CAHs that demonstrate meaningful use of certified EHR technology. Projects like AADHAR card and National Optical Fiber Network (NOFN) would need to be greatly leveraged to make EHR, EMR & PHR work  cross India".
Dr Annie Stanley Thakore, Hospital Administrator, CARE Hospitals says, "IT will re-define healthcare. Most of us are moving towards an EHR system that unifies patient records. But the new-era EHR will provide the clinician with systems that could dispense the  course of action through analysis of the past history and assessment of the present health issue. Doctors should be able to focus on  making real decisions that require human judgment aided by IT".Â
Benefits

The use of standardised EHR and the secure exchange of health information improve healthcare quality and safety, and reduce healthcare costs by:
a) making health information available to authorised healthcare providers wherever and whenever a patient gets care, improving the coordination and continuity of care and promoting informed decision-making
b) giving consumers more complete and accurate information to inform decisionmaking about their own healthcare
c) reducing preventable medical errors and avoiding duplication of treatments and procedures
d) lowering ad ministrative costs and reducing clerical errors
e) enhancing research by facilitating the collection of standardised data to evaluate promising medical techniques, devices and drugs
f) reducing the time it takes to bring safe, effective products and practices to the marketplace.

Future need

Dr Munuswamy says, "EHR, EMR & PHR when fully developed will change the entire healthcare service architecture. Healthcare consists of four broad and slightly overlapping vertical components; surveillance, diagnostics, management and follow-up. An efficient EHR, EMR & PHR can make surveillance proactive, make way for continuous diagnostics, real time evidence led decision support systems for health professionals and automate follow- up leading to enhanced their quality of care, reduced healthcare errors,
increased collaboration, and hopefully adoption of healthy behaviors".
Mukherjee says, "Healthcare IT in US is very much controlled and driven by different Healthcare Acts. Unfortunately, it is not the same in India. In India, patient safety has always been overlooked and hence there is an urgent need of addressing this matter.The EMR, Interoperability, CCHIT certificate, Telehealth and use of 'meaningful use" is among the most discussed topics today".

"The state or perhaps the centre has to take the lead, in developing a central EHR back bone and enable or incentivise private healthcare facilities to set up infrastructure to link up to the central EHR. Facilities which are receiving state insurance payments could be the starting point"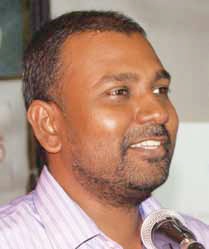 Dr Suresh Munuswamy, Faculty for Health Informatics, Senior Lecturer, Indian Institute of Public Health, Hyderabad, Public Health foundation of India
On the flipside

Its one thing to have your financial information online, but your health information is another story altogether. Many people have real fears about what could happen if their medical records fell into the wrong hands. Technology must play a central role for proposed healthcare reform to contain costs, improve access, and save lives.A smart, ubiquitous electronic medical record system is certainly a big part of the package, but will we have to sacrifice our privacy to reach these lofty goals? An EHR is only as good as its availability. All these benefits are only possible if the information is in an open network and everyone with permission has unfettered access.
We need to be able to implement an electronic medical record where physicians can talk to each other about patients, and hospitals and physicians can communicate back and forth and share critical information on tests done and previous diagnoses, so that everyone involved has the patient's  medical history at their fingertips. This will ultimately save money by reducing unnecessary, repeat tests, and cutting back on the time it takes to make diagnosis.
Elements of EHR

The following forms parts of an EHR:

Health information and data: The system holds what's normally in a paper chart – problem lists, medication lists, test results
Results management: An EHR lets you receive lab results, radiology reports, and even X-ray images electronically
Order entry: No more prescription pads, all your orders are automated.
Decision support: An EHR is smart enough to warn you about drug interactions, help you make a diagnosis, and point you to vidence based guidelines when you ponder treatment options.
Electronic communications and connectivity: You can talk in cyberspace with patients, your medical assistant, referring doctors, hospitals, and insurers securely. And your system interfaces with everyone else's. Interoperability is the key word.
Patient support: Patients can receive educational material via the EHR and enter data themselves through online questionnaires  and home monitoring devices.
Administrative processes: The system lends a hand with practice management. Patients can schedule their own appointments and
staffers can check on insurance eligibility.
Reporting and population health management: How many patients did you treat for tuberculosis in 2013? An EHR will spit out the answers, thanks to a searchable database.
Â
Â

Recommended from all portals