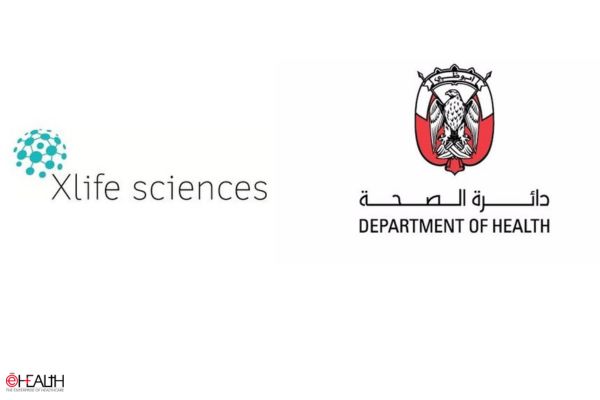 Xlife Sciences AG (SIX: XLS) has joined forces with the Department of Health Abu Dhabi (DoH) and ICEBERG Capital to drive innovation in the healthcare sector. The collaboration, formalized through a Memorandum of Understanding (MoU), aims to bolster healthcare innovation in Abu Dhabi through three core pillars: fostering innovation, utilizing Xlife Sciences AG's model, and advancing research and clinical trials.
The MoU, signed by Oliver R. Baumann, CEO of Xlife Sciences AG, and Dr. Asma Ibrahim Al Mannaei, Executive Director of Research and Innovation Centre at DoH, signifies a commitment to enhance patient experiences in Abu Dhabi and beyond. The partnership's primary focus is on empowering innovators by providing incubation training, personalized mentoring, and robust support.

This collaboration also involves the support of ICEBERG Capital, a prominent player in Abu Dhabi's business landscape, regulated by the Financial Services Regulatory Authority. ICEBERG Capital's involvement aims to relocate Xlife Sciences AG-supported startups to Abu Dhabi, contributing to the growth of the life sciences ecosystem.
Dr. Asma Ibrahim Al Mannaei of DoH expressed excitement about the partnership, highlighting its potential to position Abu Dhabi as a global life sciences hub and a catalyst for healthcare innovation. Abdullah Al Weshah, Managing Director of ICEBERG Capital, echoed this sentiment, emphasizing their commitment to supporting startups and founders in the life sciences sector.
Oliver R. Baumann, CEO of Xlife Sciences AG, remarked on the strategic significance of the alliance, noting the establishment of a subsidiary in Abu Dhabi to accelerate advancements and synergies. The collaboration aims to propel ongoing projects onto the global stage, addressing critical medical challenges internationally.
This collaboration marks a crucial step for Xlife Sciences AG's growth trajectory, ensuring the sustained evolution of projects beyond the proof-of-concept phase. Through joint efforts and expertise, the partnership seeks to introduce innovative technologies and methodologies, contributing to healthcare advancements on a global scale.
With this alliance, Xlife Sciences AG, DoH, and ICEBERG Capital are set to drive impactful change in healthcare innovation, positioning Abu Dhabi as a prominent player in the global healthcare landscape.

Follow and connect with us on Facebook, Twitter, LinkedIn, Elets video