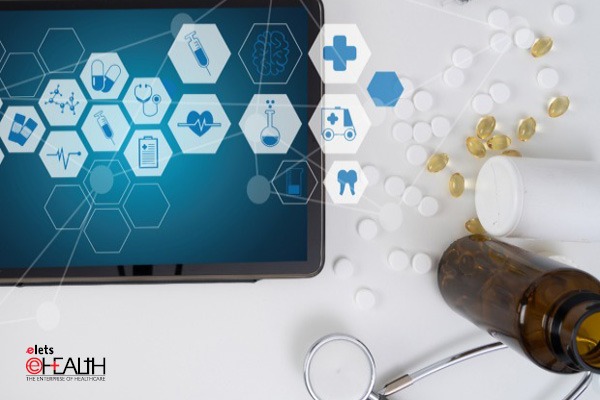 The world today is evolving at a rapid pace with disruptions affecting every segment of life. And the Healthcare industry is no different and is evolving by the day. Since the occurrence of the infamous COVID pandemic, the industry has faced a plethora of challenges ranging from inadequate access and low insurance penetration to the growing chronic disease burden. Further, lack of skilled staff, up-to-date equipment, and infrastructural shortcomings were also among the major bottlenecks, identified during the pandemic, that plagued the Indian healthcare industry.
Despite the behemoth challenges, India's healthcare industry rose from the crisis by taking the digital route. The Government of India-led healthcare service providers embraced technologies like Artificial Intelligence (AI), telemedicine, machine learning (ML), Information and Communication Technologies (ICT), etc. to overcome the shortcomings. Moreover, the availability of telecom bandwidth is enabling the healthcare industry to reach out to the masses, including the rural areas and remote corners of the country. Besides this, the 'Make In India' scheme of the Government has played a key role in boosting the domestic manufacturing of medical devices and equipment.
As telemedicine services, doorstep sample collection, video consultations, chatbots, and wearable devices, among other technologies become a new normal, the consumer demands have changed accordingly.
Linumon Thomas, Digital Lead, Sanofi, while addressing the 4th Pharma Leadership Summit organised by the eHealth Magazine, said, "Organisations that went for digital transformation were able to provide services and cater to the customers even during the pandemic time. In the post-pandemic era, digitisation has transformed the patient's behaviour on these 3Cs – Comfort, Convenience & Customisation. Today, patients want video consultations and personalised healthcare solutions online at the comfort of their homes."
This simply shows how technology has not only enabled the healthcare industry to stay afloat during the pandemic but it has also transformed the consumer behaviour who today asks for services at their doorsteps. It will not be wrong to say that the adoption of digital technologies has brought revolutionary transformations in the healthcare industry.
India's healthcare industry is turning out to be a preferred destination for investors, especially as the technology-driven innovations are helping penetrate second- and third-tier markets. Considering the fact that technology holds the potential to be the key enabler in promoting and utilising agile innovations to fill the existing gaps in the healthcare sector, Elets Technomedia and eHealth Magazine are coming up with the 10th Elets Healthcare Innovation Summit on 22-23 June 2022.
The two-day in-person conference will witness an esteemed panel of industry thought leaders who will deliberate enriching insights on Innovations in India's Healthcare Industry and brainstorm the roadmap to make India a global leader in the sector. Visit https://events.eletsonline.com/his to unearth more details about the transformative summit with a rich legacy.
Follow and connect with us on