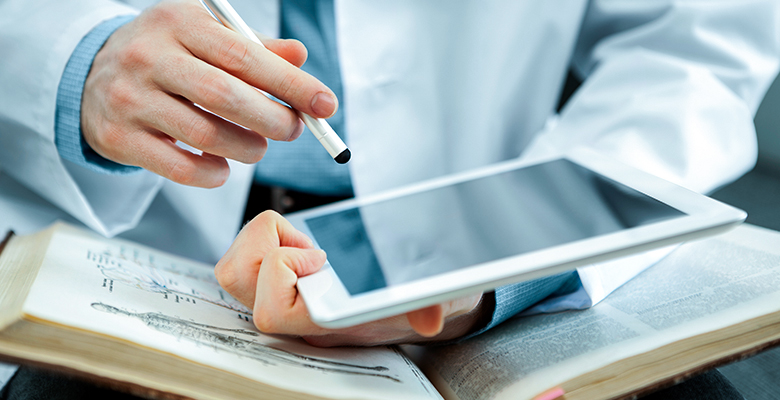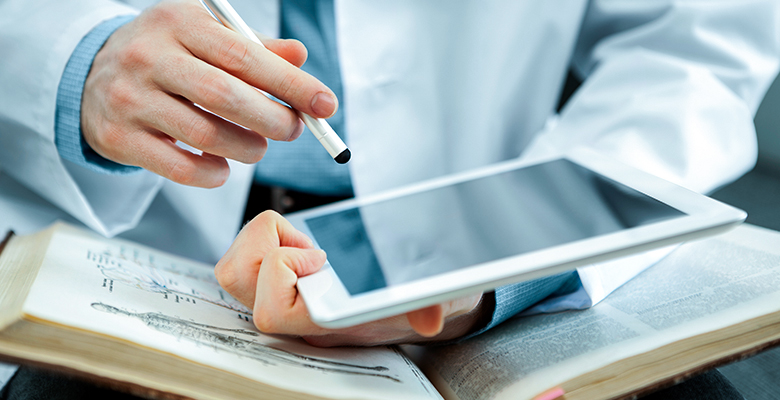 "Education is the most powerful weapon which you can use to change the world," Nelson Mandela, former South African president and anti-apartheid leader once said, underlining the importance of education that provides right skill to do anything effectively, writes Mukul Kumar Mishra of Elets News Network (ENN).
Medical education lays the foundation of a robust healthcare delivery system, paving the way for enhanced patient care to people at large.
Health of the medical industry determines the health and well-being of a country. At a time when Indian healthcare is growing at a  brisk pace, due to a number of factors including rising income  of the middle-class, spurt in non-communicable diseases, and a huge focus on healthcare infrastructural across country, the need of the hour is quality medical education. It will foster different deliverables of healthcare.
"The basis of a successful healthcare delivery system and universal access to healthcare depends on the status of the medical education system. The Indian Medical Council (IMC) Act was passed in 1956 to provide a solid foundation for the growth of medical education," says Dr Pradeep Mahajan, a regenerative medicine researcher.
He says when dealing with human lives, it is imperative to ensure provision of the highest degree of professional expertise to benefit mankind. "Medicine is considered a noble profession and it is the duty of the service providers to enrich their knowledge through continuing education to hone their skills for the betterment of the community."
Medical Education at Crossroad
Medical education in India is plagued with various issues at conceptual as well as implementation level. Despite India being a global hub of medical tourism, which is projected to grow up to $ 7-8 billion by 2020 from the current $ 3 billion, the country lags behind on many fronts including doctor to patient ratio, which is abysmal. There is one government allopathic doctor for every 10,189 people, whereas WHO guidelines suggest one doctor for 600 people.
We also fall short of qualified doctors (only 920 MBBS seats were added in Government medical colleges in last five years against approved 10,000). In addition, maldistribution of available resources, age-old curricula, deficient of innovative approach, lack of research work and skill based education, jeopardise our medical education system.
Recently, the Supreme Court expressed concern on debilitating infrastructure in medical colleges across the States of Bihar, Uttar Pradesh, and Jharkhand.
"You cannot make mockery of medical education. The quality of medical and legal education cannot be compromised. You are there for making money but we are concerned about education," the Apex court said in a recent ruling.
Government Measures for Improvement
The Government has taken few noteworthy steps to reform this sad state of affairs. First, it drew up the National Medical Commission Bill in a move to overhaul the MCI model, replacing it with a governance system less controlled by doctors themselves.
Roles such as framing curricula, setting standards, monitoring ethics and conducting examinations will be fire-walled. Second, the National Eligibility-cum-Entrance Test has been implemented to raise the quality of medical students to deliver patient care.
Also read: MCGM Leveraging Technology to Boost Healthcare Delivery System
Makeover of medical education curriculum
The Medical Council of India (MCI) has decided to revisit the syllabus for the bachelor's degree programme in medicine for the first time in 21 years. The new MBBS syllabus will emphasise on skill-based and hands-on training. It will also highlight certain aspects of doctor-patient interactions, focus on addressing mental health issues in patients and will include classes on ethics.
The undergraduate medical syllabus was last revised in 1997. A section of experts hold the view that it was heavy on theory, especially in anatomy, pathology and physiology. In the medical syllabus, students used to acquire clinical experience from  third year of graduation.
The new curriculum will have students observing treatment at hospitals from first year itself.
Course-corrections
A section of experts believe there is an urgent need to modify the approach to medical training  to ensure improvement of clinical skills than focus predominantly on theoretical information.
"Over the last decades, medical curricula in India suffer from a lack of integration, maintaining traditional paedagogic teaching, limited research activities and a distinct lack of teaching. Even after the recommendations made to introduce integrated teaching and more skill-based learning, change is not noticeable on large scale. Even after advancement in technologies and treatment facilities, most of medical and dental colleges in India focus on educating outdated treatments," Dr Viraj Talsania, a gujarat-based dentist opines.
Various committees have recommended restructuring the curriculum to match with the needs of the community, and to adopt training methods that focus on attainment of clinical competence, through an integrated approach, preferably a modular one.
Moreover, uniform standards of medical education must be ensured across states and institutions at both undergraduate and post-graduate levels. A robust quality assurance mechanism must be in place to evaluate any lapse in the system.
It is high time medical education must be revamped. More importantly, it needs to move beyond rote-learning to focus on clinical practice, with smart technologies playing a bigger role in the classroom.
What ails Indian medical education system?
Doctor-patient ratio is too low
Memorising syllabus gets more importance than clinical skills
Medical studies syllabus is not updated on regular basis
Medical institutes select teachers on basis of their degrees than clinical experience
Disparity in infrastructure across different states
Costly private medical education
Lack of Infrastructure and Faculty in colleges across States
Steps to improvise the system
Integration of subjects, innovative teaching methods, and more prevalent use of technology in classrooms required
Medical research and clinical skills need to be worked on in colleges
More medical education platforms need to come up, where doctors and medical students can collaborate through real medical cases and other continuous medical education content
Teaching faculty must be evaluated properly and outstanding teachers should be selected
More government colleges should be opened rather than private ones

Follow and connect with us on Facebook, Twitter, LinkedIn, Elets video