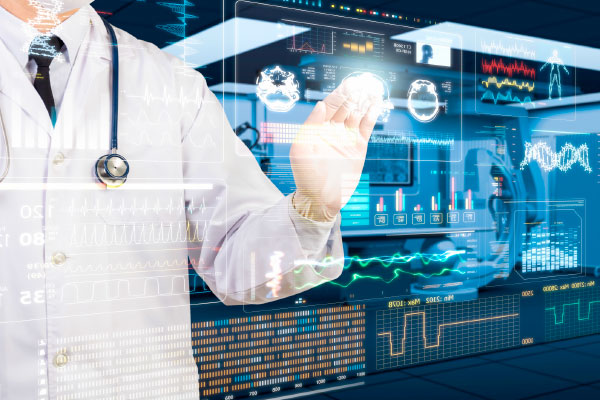 With people's growing health awareness, there is a strong desire to avail better healthcare facilities. The Narendra Modi-led Government is encouraging the States to build a strong infrastructure and avail the best possible solutions. Madhya Pradesh is one such State focussing on boosting its health infrastructure, observe Mukul Kumar Mishra of Elets News Network (ENN).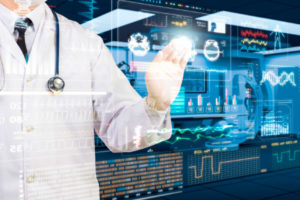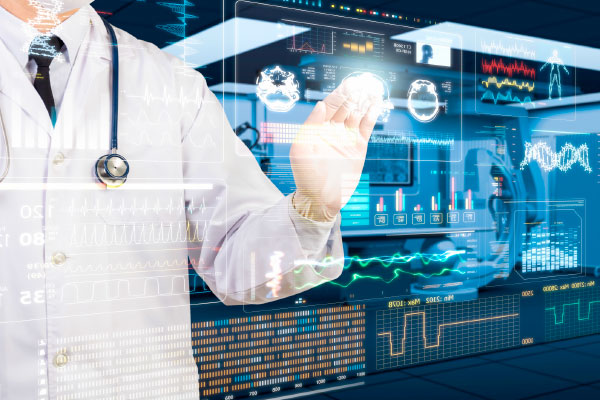 Many of us today observe healthcare to be as necessary as food and water are to life. Amidst steep rise in noncommunicable diseases including diabetes, cardio-vascular and heart related ailments, a lot of people are spending more on healthcare. Rising income-level of the middle class has also enabled them to avail best medical facilities from private healthcare providers.
With an aim to take healthcare to the last mile, a comprehensive effort is being made in association with State Governments to embrace modern technologies. It is also being looked upon as one of the largest sectors in terms of revenue and employment generation.
In a State like Madhya Pradesh, technology and latest innovations are turning instrumental in making people more aware of their health.
In this wake, the State Government is undertaking a number of initiatives to cater quality and cost efficient healthcare facility to every citizen.
It is pertinent to mention that with initiatives like Ayushman Bharat programme, the Centre has tried to achieve the goal of universal healthcare coverage and aligned States to be a part of this health delivery bandwagon.
In an endeavour to enhance delivery of healthcare system, the Madhya Pradesh Government has reiterated its commitment towards making a tangible difference in healthcare. To provide accessible, quality and cost – efficient medical facilities to every strata of the society, the State Government has taken a slew of measures on every level i.e policy, schemes, and implementation.
"Madhya Pradesh has made a significant improvement in healthcare delivery through its careful planning and execution of healthcare programmes. We have constantly evolved over the past three years. We are one of the states having least-outof- pocket expenditure in healthcare sector," says Dr Pallavi Jain Govil, Principal Secretary, Public health & Family Welfare Department, Government of Madhya Pradesh.
The State Government has not only announced many flagship programmes to improve patient care but also ensured that it should reach people in the remotest corner of the State. The State Government has many schemes including Sardar Vallabh Bhai Patel Free Drug Distribution Yojna and Free Pathology Diagnostic Services to provide holistic healthcare delivery. These schemes are benefitting all sections of the society, especially the poor and vulnerable people.
To provide holistic healthcare facilities holistically, the Government has announced to develop all the Primary Health Centres and Urban Primary Health Centres/Civil Dispensaries as Health and Wellness Centres in 25 districts of the State. These centres will be called Madhya Pradesh 'Arogyam' (Health and Wellness Centre).
The State Government has taken substantial measures on the front of accessibility and out-of pocket expenditures that are big issues plaguing the healthcare delivery system of any State. Rural infrastructure which includes facilities at sub-centers, primary healthcare centers (PHCs) and Community Healthcare centers (CHC) have been improved.
"Every healthcare facility in Madhya Pradesh has geospatial mapping which ensures that people can get health services in their proximity. We have positioned our sub-health centers, primary healthcare centers in this manner so that nobody has to travel a long distance to get treated," Govil further stated.
In addition, the Madhya Pradesh Government has paid special attention to women and child's health. Schemes like Rastriya Baal Swasthya Karykarm, Mukhyamantri Baal Shravan Upchar Yojna and Pradhanmantri Surakshit Matritva Abhiyan (PMSA) are evidence of the Government's intent to improve things on every level.
On digital health front, the State Government has initiatives like MP Aushadhi, EMMS (Equipment Maintenance and Monitoring System), and eHospital.
"eAushadhi is a platform to ensure the management of procurement system. It ensures the timing of the order, consignment, and payments. It also imposes the penalty, if finds something wrong or delay in the whole supply-chain management," says Dhanaraju S, Director-Health Services, Mission Director, National Health Mission, and Managing Director-MPPHSCL, Government of Madhya Pradesh.
The Government has signed many MoUs to bolster the healthcare delivery system. Telemedicine centers have been established across the State to provide patients best medical facilities in their nearby areas. The goal for establishing Telemedicine network is to provide accessibility of medical practitioners to the remotest regions through state of the art technologies with optimal economical outcomes.
The network consists of 15 remote centers and a central administrative hub (State Server) at M.P. Council of Science & Technology, Bhopal.
The facilities at the district hospital include VSAT connection, Telemedicine Hardware and Software, ECG machine and X-ray scanning facility. These 15 centers have been distributed in 10 District Civil Hospitals, 3 Government Medical Colleges and 2 Trust hospitals.
"We have an EMMS system in place to monitor the functionality of the biomedical equipment. Currently, we have 64,000 biomedical equipment at 1,600 health facilities. Out of these, 35,000 equipment have been given to a third party contract for maintenance," Dhanaraju S adds.
Some of the healthcare interventions by the State Government to augment overall healthcare delivery enabling people to get better medical facilities in terms of quality, accessibility and affordability are:
Madhya Pradesh State Illness Assistance Fund Scheme (SIAF)
To provide treatment benefit of minimum amount of Rs 25,000 and maximum amount of Rs 2, 00,000 to family living below poverty line. The scheme was launched in 1997. Under the programme, people can avail benefits, 21 identified diseases from empanelled hospitals under SIAF. Beneficiary simply avail the benefit by making an application on MPONLINE (SIAF) portal through CMHO office / empanelled hospital.
Sardar Vallabh Bhai Patel Free Drug Distribution Yojna
Launched in November 2012, the scheme promises free availability of medicines in all the Government hospitals across the State. It was launched to strengthen existing supply chain and drug distribution system. Under the scheme, all the medicines are made available to Out-Patient Department (OPD) and Indoor Patients (hospitalised patients) 24/7. Doctors have been directed to write only predefined essential drugs to their patients. More than 250 types of medicines have been assured in drug warehouses under it.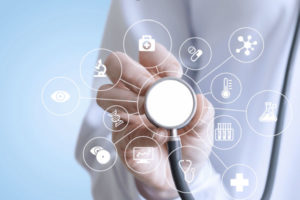 Free Pathology Diagnostic Services
Since February 2013, people of the State are benefitting from the scheme at all the Government hospitals. The Government has ensured free service at all sub-centers and district hospitals. As per the State norms, 48 types of diagnostics are available at all District Hospitals, 32 types at all Civil Hospitals, 28 types at all Community Health Centers, 16 types at all Primary Health Centers and five types of at all Sub Health Centers free of cost.
Dialysis Scheme
Chronic kidney disease is a big issue today amidst rising number of patients suffering with the disease globally. Madhya Pradesh has also seen an increase in the patient count in recent years.
Patients of chronic kidney disease require timely treatment and care to prevent further progression of the disease. These patients need at least two to three times dialysis per week which takes a toll on the budget of the family. Earlier, dialysis facilities were available in selected cities and it was a very costly affair. Treatment cost to patients was Rs 1,500-2,000 per session excluding the travel cost. If one includes travelling expenses and all, it used to come around Rs 20,000- 25,000 per month.
In the light of above issues, the State Government started the initiative to make the dialysis facility available at all district hospitals of the State. It was Madhya Pradesh which started dialysis centers at all district hospitals and later Government of India replicated the idea.
Currently, all district hospitals have the facility with a total of 160 dialysis machines operational. Dialysis services are available free of cost to all BPL patients and at nominal charges of Rs 500 per session for APL patients.
Cancer Chemotherapy
Cancer Chemotherapy programme is being run in 50 districts across the State since 2014. Under the programme, the Government took series of measures i.e Cancer Chemotherapy units were established in all the districts, training was provided to one medical officer/ specialist and two staff nurses in each district and 19 types of anti-cancer drugs were made available through e-Aushadhi. In addition, beds were reserved in every district hospital for the cancer chemotherapy patients. Telemedicine facility was adopted to help such patients at remote areas.
Child Health and Nutrition
To provide holistic healthcare facility to newborns, 57 Special Newborn Care Unit (SNCU) with four pediatricians, 19 staff nurse and lab technician, were established in each district of the State.
The State has 315 Nutrition Rehabilitation Centres (NRCs) that ensure clinical management and therapeutic feeding of Severe Acute Malnutrition (SAM) children. NRCs of the State have been linked to the Medical College based Severe Acute Malnutrition Treatment Units (SMTUs) and Severe acute Malnutrition Advanced Referral and Treatment (SMART) unit of AIIMS Bhopal for critical care management of such children.
Rastriya Baal Swasthya Karykarm (RBSK)
The Government has been running the programme which includes health checkup of all 0-18 years old at Anganwadi Kendra and government schools by mobile health team, across all 51 districts since 2013. The objective of the programme is to early detection and management of 4 D (Defect at birth, deficiency, childhood diseases, developmental delays and disabilities) identified children in order to decrease the death rate and also to decrease the pocket expenditure of the patient.
Under the programme, children of 4D are provided treatment in Community health center at block level, district hospital and higher centers. There are total 521 mobile health teams working in all 313 Blocks of Madhya Pradesh.
31 District Early Intervention Centers (DEIC) have also been established to provide quick better medical facilities to children. Those suffering with cleft lip and palate disease get free of cost treatment in smile train India, Madhya Pradesh based accredited hospitals. Clubfoot children are also getting free treatment through cure international.
Mukhyamantri Baal Hrudaya Upchar Yojna
Under the programme, children (0-8 years) are provided treatment/surgery facility at accredited hospitals of country and State. The State has been running the scheme since 2015-16. There are 42 procedures available for 14 diseases under RBSK.
Mukhyamantri Baal Shravan Upchar Yojna
The programme is designed to provide treatment/surgery facility to children (0-5 years) who are suffering with congenital deafness. Children identified with congenital deafness undergo cochlear implant surgery in accredited hospitals. For cochlear implant surgery the Government has decided Rs 6.50 lakh package (Rs 5.20 lakh from RBSK and rest Rs 1.30 lakh through state fund).
Mahila Swasthya Shivir (MSS)
To provide health check-ups and treatment to women (especially pregnant women, and school drop-out adolescent girls), the State Government has been organising Mahila Swasthya Shivir (camps) since the last three years. At these camps, qualified doctors provide services like quality ante-natal and essential diagnostic tests facility. The aim of the programme is to provide specialist care and make women vigilant towards their health.
Pradhanmantri Surakshit Matritva Abhiyan(PMSMA)
Under this programme, ante-natal check-ups of pregnant women of 2nd and 3rd trimester are conducted. The Health check-ups are done by qualified doctors at public health facilities on 9th of every month. There are a total of 633 registered private doctors who provide voluntary services under the scheme.
Nirogi Kaya Abhiyan
Under the National Program for Prevention and Control of Cancer, Diabetes, Cardiovascular Diseases and Stroke (NPCDCS), NCD Clinics have been set-up in all 51 district hospitals. At NCD Clinics, passive screening is performed for Cancer, Diabetes, Cardiovascular Diseases and Stroke. Cancer Chemotherapy units have been established in 51 district hospitals where cancer chemotherapy facility is provided to such patients. For active screening, Nirogi Kaya campaign has been planned.
Deendayal 108-Ambulance
In a bid to provide quick medical facility in emergency situation, the Government is running Deendayal-108 service (108-emergency ambulance, Janani Express, Deenayal Chalit Aspatal and 104-Health helpline) through PPP mode. At present total 606 Deendayal 108-Ambulance, 735 Janani Express and 144 Deendayal Chalit Aspatal (Mobile Medical Unit) are being operated through the Centralized Integrated Call Center.
In addition, the Madhya Pradesh Government has decided to develop wellness centers across the State to provide hollistic healthcare facility. It has been decided that all 651 Primary Health Centers of 25 districts in the State, 30 Urban Primary Health centers and 19 Sub- Health Centers will be developed as Health and Wellness Centers in first phase (2018- 19). Rest primary and sub centers would be developed as wellness centers in 2019-20.
Despite these steps, the Government faces flak on many fronts including IMR, NMR and healthcare infrastructure in rural areas. A section of people believes the State has not done tangible progress on these fronts.
The fact of the matter is the Government is trying its best to create a healthier State where everyone gets top medical facility in their budget. It is working big time to reduce out-ofpocket expenditure on healthcare and many of the schemes are big proof of this ongoing endeavour.
eHealth Magazine is an initiative of Elets Techomedia Pvt Ltd exiting since 2003.
Now, Elets' YouTube channel, a treasure of premier innovation-oriented knowledge-conferences and awards, is also active. To Subscribe Free,
Click Here
.

Follow and connect with us on Facebook, Twitter, LinkedIn, Elets video