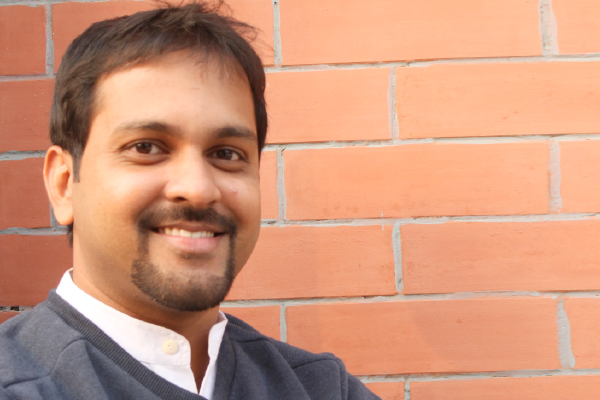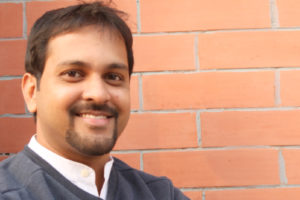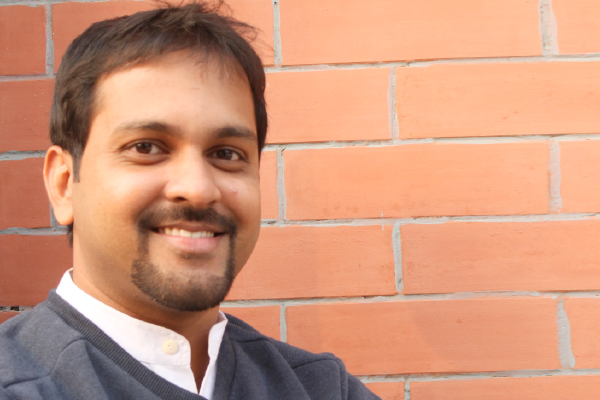 Axio Biosolutions Pvt Ltd is an ISO 13485 certified company with an experienced team focused on bringing high-impact medical products to market. Funded by Accel Partners, IDG Ventures India and Gujarat Venture Finance Ltd, Axio is currently present in 12 countries and is the only company in India to produce this kind of products. Chairman of the Board and CEO of Axio Biosolutions Leo S Mavely, shares his companys USP, the market experience and future plans, in conversation with T. Radhakrishna of Elets News Network (ENN).
Axio Biosolutions Pvt Ltd is the first medi-tech company from India to design, develop and commercialise products for Emergency (emergency bleeding control, stop haemorrhage), Military (chitosan sponge for quick clot " haemostatic dressing), Vascular (vascular haemostatic dressing for interventional cardiology/radiology) and Dental (dental dressing " stop oral bleeding, protect wound). The excerpts of the interview with its CEO:
Q. What is your USP and your promise to users?
Wounds cause suffering, pain, long hospital stays, morbidity and even death. Our promise to users is: Axio Products help stop bleeding for first 24 hours from the time applied. Our focus is stop bleeding Saves lives. We started on the premise that most of these are preventable. We demonstrated that it is possible. We believe in solving such primal issues through innovative use of technology. We invent and create such tech. We do not follow. We lead.
Q. Would you share about your products and organisations vision?
Axio Biosolutions currently offers four unique products catering to emergency, military, vascular and dental markets
Emergency: Axiostat is a sterile, single-use, non-absorbable haemostatic dressing intended to be used for temporary control of bleeding wounds. It stops moderate to severe bleeding due to cuts, abrasions, lacerations, venous or arterial bleeding. The product can stop haemorrhage from actively bleeding vessels within minutes. It is ready to use and can be cut to suit different wound sizes. They can be delivered through a pool of blood and is simple to apply and remove by a non- medical first responder.
Military: Axiostat Military variant MIL88 is designed to be used in battlefield conditions and comes in camouflaged, rugged metal pouch packing for easy carrying. It is currently used by Defense Forces, Paramilitary Forces and Army across India, Middle East and Europe. MIL88 is capable of being folded and stuffed into deep wounds. MIL88 uses a.c.t. which is battlefield proven technology to achieve hemostasis in a easier and quicker way. The product and technology assists fprces to stop profuse bleeding caused due to on field calamities.
Vascular: Cardiac patients are often at high-risk of uncontrolled bleeding due to the blood thinners that are administered prior to catheterisation procedures. Not any more. Axiostat Vascular dressing is proven to be a very effective and efficient means of stopping bleeding during Vascular procedures when compared to traditional compression methods that can take upto 30 minutes. Axiostat also eliminates the chances of rebleeding after achieving haemostasis in vascular procedures available in multiple sizes. V55, especially designed with measured thickness to stop heavy volume of blood during the interventional procedures.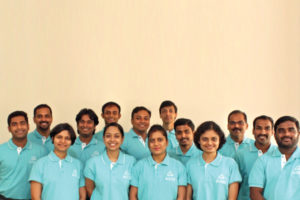 Dental: Axiostat Dental variant, specially designed to control severe bleeding during dental procedures. Often difficult to reach, dental bleeding can quickly become uncontrolled and unmanageable. Our smallest offering designed to optimally fit into the bleeding cavity. Effective on oral mucosal tissue wounds. Fast action to control bleeding. Active on all sides. Protects wound area. Easy removal using water/saline.
Vision of Axio is to develop affordable, high impact medical products that can solve unmet healthcare needs of emerging markets. Controlling life-threatening bleeding continues to be the major cause of death from traumatic injuries.
Q. Highlight your technologies used for making unique products?
Axiostat uses a.c.t (axio clotting technology) to control severe haemorrhage within minutes. a.c.t is based on a biopolymer platform that utilises cationic properties for medical applications.
Process Innovation: Chitosan has been in use for medical application since beginning of 21st century. However, major challenges associated with chitosan based products are lack of consistency and presence of impurities. Axio uses a proprietary technology to filter, purify chitosan and result is end products without any variation in performance or safety features. Particularly Axio technology uses low polydispersity, high molecular weight raw material with a very pure, 100% chitosan, quick-acting Haemostat.
Axio products are constantly benchmarked with global harmonised standards and starting material, chitosan complies with the ASTM standard and are made in ISO 13485 approved facilities.
Characterstics of Chitosan are Biocompatible; Bioadhesive; 100% Natural; 0% Protein; No exothermic reaction; and Easily broken down to glucosamine.
Q. How significant are your R&D, Manufacturing and Quality resources and practices?
R&D: Axio Biosolutions envisages a future where contemporary knowledge of biomaterials, medicine and engineering will be integrated in designing novel solutions to address the huge unmet need in management of trauma and chronicinfectious wounds.
We are a deep science med-tech company with extensive R&D expertise in biomaterials. Our platform-based approach enables us to develop medical products that are engineered to enhance its efficacy even at higher scale. With such a vision, we introduced our first line of haemostatic products that are probably one of the best available trauma heamostats in the market today.
Axios research philosophy is to translate the biomaterials research into real-world products and bring them to patients bedside at an affordable cost. Here, innovation is a daily practice as we explore unchartered territories in novel materials and technologies. The research & development team at Axio is developing novel solutions that are smarter, friendlier and quicker than the conventional products.
Manufacturing Facility: Axio products are manufactured in ISO 13845 certified facility owned and operated by Axio.
State of the art manufacturing facility is located in Pharma Tech Park at Ahmedabad, Gujarat.
Custom built imported machinery with 75-80% automated processing. Minimal human intervention reducing handling errors.
5,000 sq.ft clean room area built according to cGMP, FDA guidelines under Class 10000 manufacturing area.
Gamma sterilisation done terminally. Full traceability from finished product to raw material source.
All 3rd party vendors audited and qualified by EU notifying body.
Axio is an equal opportunity employer with commitment to equal treatment of all employees without regard to race, origin, religion, gender, age, sexual orientation, physical or mental disability or other basis protected by law.
Axio ensures and complies with environmental policies for manufacturing facility of medical devices. No hazardous, polluting effluents are discharged into the environment. Proper handling and disposal of industrial waste is in compliance with local law.
Quality: We, at Axio, benchmark ourselves to global standards and follow appropriate regulatory guidelines in respective countries of operation. We follow a process that is based on a strong foundation of manufacturing quality standards, mutually beneficial relations with our customers, dealers and all professionals associated with us.
Audited and certified by European Notifying Body " Det Norske Veritas (DNV), Norway.
Dedicated In-house Quality R&D with specialized equipments for testing.
Expert QA and QC team who has undergone rigorous ISO 13485 internal auditor training programmes
Q. What promoted you to the idea of Axio Biosolutions in you?
In 2006, I came across an incident in which a bus badly injured a motorbiker in Delhi. He was profusely bleeding and I felt helpless to stop his bleeding. But I managed to take him to the hospital in time and he survived. I strongly felt the need of a product to stop high bleeding and save lives. I failed to come across something that could stop such a bleeding instantly. First responders only used gauze with high pressure, which is not enough for severe accident victims.
Axios flagship product Axiostat is a Smart Bandage that helps stop profuse bleeding within minutes. It is manufactured in their plant in Ahmedabad.
I started Axio Biosolutions in Nirma Labs in 2008. Its a start-up incubator to develop a product that can immediately stop bleeding and give a patient a few more hours and a chance to survive.
Funded by Accel Partners, IDG Ventures India and Gujarat Venture Finance Ltd, Axio Biosolutions is currently present in 12 countries and is the only company in India to produce this kind of unique products.
It is manufactured on a novel biomaterial platform, based on 100% chitosan " a natural biomaterial modied for medical application. The technology works on charge interactions between negatively charged blood components and positively charged Axiostat.
Q. What has been your market experience? What about your future plans?
Since our inception in 2008, our experience with Indian market is extremly encouraging. Today, we work with Indian Defence Units and we have presence in 12 International markets through country sales partners. We also work with top 100 hospital groups in India. We are focusing on increasing manufacturing capacity to 800,000 and 10,00,000 capacity units.
Our future plans include: to bring out a next level of advanced first aid kits for automotive companies in India and globally where our products are part of the kits; expand our foot print globally; and bring out new products;
Follow and connect with us on