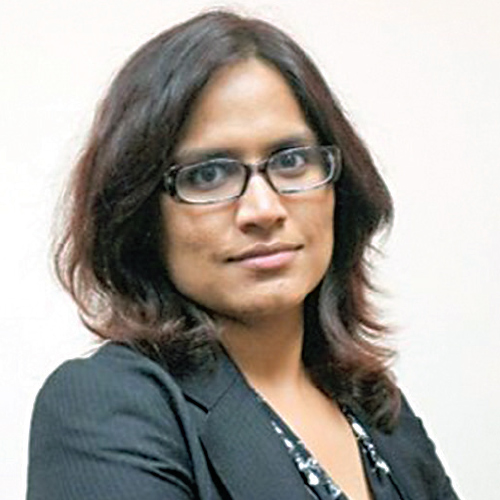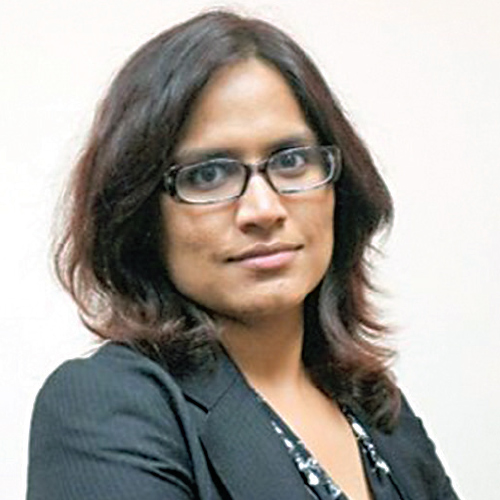 Riding on the back of innovations in R&D, quality and focus on creating public impact by breaking affordability barriers, the India vaccine industry is all set to reach new heights. In an exclusive interview with Elets News Network (ENN), Pushpa Vijayaraghavan, Vice President, Sathguru Management Consultants, speaks about the various opportunities and challenges faced by the Indian vaccine sector along with efforts afoot to accelerate its growth.
India is one of the major vaccine producers in the world. But its share in the global vaccine market continues to be abysmally low. What are the ways to improve this scenario?

Indian manufacturers enjoy a significant share of the global vaccine market. In a recent position paper Sathguru has developed for CII, we highlighted that 100% of GAVIs [Global Alliance for Vaccines and Immunisations] supply for the meningococcal conjugate vaccine and MR vaccine and more than 80% of GAVIs supply of the measles vaccine and the pentavalent vaccine are from India. Through the GAVI network, Indian manufacturers pentavalent vaccine has reached about 78 countries. Besides this, several Indian vaccine companies sell in private markets across the world. The global impact of the Indian vaccine industry is formidable. The public health impact, if quantified, would be a great recognition of the Indian vaccine industrys success. The next step would be to replicate this success in the developed world. Unlike the Indian pharma industry whose major source of revenue is the US and European markets, the vaccine industrys source of success is the RoW [Rest of the World] markets. We are now ata pedestal where several Indian vaccine companies have articulated that their next goal is entering the developed markets and we look forward to these territories being breached by 2030.
Please tell us about various government initiatives to improve the policy landscape to strengthen vaccine manufacturing and reach across the country.
Vaccination coverage has received a high level of government attention in the recent past. The governments initiative — Mission Indradhanush — targets expanding the full vaccination coverage from 65% to 90% by 2020. This is a lofty target and accomplishing this will be a matter of pride for the country. There has also been emphasis on expanding the portfolio of vaccines included in the UIP. While rotavirus, pentavalent and MR have already been included, IPV, PCV and HPV inclusions have been announced.
The area that needs attention is creating greater efficiency in the regulatory process and doing away with redundant and time consuming licensing process. The industry, regulators and policy makers are working together to address these issues.
Where do you think the vaccine industry stands on R&D? What are the key innovations happening in the sector?
The Indian vaccine industry has time and again used technology to break affordability barriers and produce effective vaccines for critical public health diseases. Indian companies have benefitted from several technology collaborations in the past with leading global institutions like NIH, IVI, etc. Over the last few decades, the industry has nurtured R&D capabilities and I am glad to see at least four Indian companies with a pipeline PCV vaccine — one of the most complex vaccines to produce.Even in novel vaccines, the industry is catching up with companies focusing on zika, rotavirus, HPV, leishmaniasis and leveraging technology platforms such as VLP and virosomal. Higher level of fiscal incentives for R&D and innovation funding will be important for maintaining and strengthening this momentum.
What are the key drivers of growth for Indian vaccine sector?
The Indian industry has established that it is a reliable supplier of vaccines required by the world at prices that can have a meaningful impact on expanding coverage. This manufacturing reliability combined with a focus on innovation and next generation products will drive growth for the industry. Growth in the next five years will be largely from expanding presence into IPV, PCV and HPV, while growth in the second half of the decade could be from entry into developed markets. Within the Indian market itself, we perceive great potential in the private markets and also envision it to be a critical growth driver in this decade.
What are the opportunities for young entrepreneurs and start-ups in the industry? Is the vaccine industry ecosystem tuned to exploit their potential?
Given the R&D potential of Indian startups, new ventures can propel the industry forward if provided a ripe ecosystem for them to thrive. There is a very vibrant ecosystem created today for ventures to get started and explore possible solutions. However, most of them are hitting the roadblock of scale-up funding given the dearth of risk capital or government funded innovation capital that can help them accelerate path to markets. In Europe, an average venture is able to draw about Euro 8 million of grant funding for clinical validation without losing time and through easy to access, time sensitive pathways of funding. If we are able to provide that ecosystem, we can definitely create unicorns from vaccine ventures in India.
The area that needs attention is creating greater efficiency in the regulatory process and doing away with redundant and time consuming licensing process.
How do you think Indian players are coping with challenges in vaccine development?
Vaccine product development is a long and arduous journey and globally companies are dealing with severe public health challenges in vaccine development. 2015 was a critical year marking the approval of the worlds first malaria and dengue vaccine after decades of research. However, there is a long way to go before we reach levels of efficacy that are impressive and justify immunization costs across regions. We are still waiting for a more effective TB vaccine. Indian industry institutions are today placed well as equally competent research groups. We only have to ensure that we have the right ecosystem to incentive investments in R&D and the Indian industry will do its part to be a notable global contributor in vaccine R&D.
How are Indian companies working towards quality compliance to gain foothold in the global market?
With a strong base of WHO pre-qualified manufacturing facilities, the Indian industry has a history of focus on quality. Hence, quality is not a matter of concern here. The systems can be further strengthened by leveraging the current wave of digitisation focus that has started in the Indian pharma industry.
Please apprise us about how Sathguru is catalysing change in the vaccine sector of the country.
Sathguru has been involved very holistically with the vaccine segment. We have worked with policy makers to assess preparedness for adoption of emerging vaccines and have also been involved in shaping critical funding mechanisms. With the industry, we have steered important technology access possibilities for next generation products, scoped out a 2030 vision for the segment and are also involved in forging value accretive commercial collaborations to expand market presence of existing vaccines. Our 360 degree perspective and entrenchment in the segment has ensured that we are involved in critical strategic planning as well as functional facilitation.
What are the challenges impeding growth of the vaccine sector? Suggest ways to overcome them.
It will be important to address the regulatory and policy concerns in an accelerated manner. The most critical element for ensuring sustainable success of industry will be to create an ecosystem where the innovation is encouraged, supported with the globally comparable fiscal and innovation funding mechanisms and supportive business environment. Lastly, as a country we should ensure we increase our health spending to optimal levels and lay the required thrust on strengthening health systems bottom up.

Follow and connect with us on Facebook, Twitter, LinkedIn, Elets video