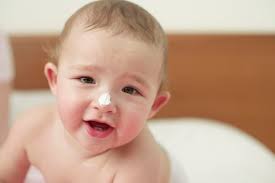 MiraCradle, an award winning medical innovation by Pluss Advanced Technologies, is helping in reducing neo-natal mortality (death due to Birth Asphyxia) in over 100 hospitals in India and South Africa. MiraCradle has now been adopted by hospitals across 19 States and 2 Union Territories across the country.
After achieving prestigious CE Mark certification, device is being exported to more than 50 countries without any further regulatory requirements. It is designed, developed and manufactured in India , fulfilling Make in India project. Also, South Africa has adapted this technology with successful installations of 6 devices and 20 more installations expected in the next six months.
MiraCradle – Neonate Cooler is an affordable passive cooling device which uses the advanced savE phase change material (PCM) technology to induce therapeutic hypothermia among newborns suffering from birth asphyxia. According to a report by WHO, birth asphyxia, defined as the failure to establish breathing at birth, accounts for an estimated 650,000 deaths each year and is one of the primary causes of early neonatal mortality.
Samit Jain, Managing Director, Pluss Advanced Technologies stated, Birth asphyxia babies, who are unable to breathe properly, needs to be cooled to prevent brain damage because of low supply of oxygen to the brain. But, the only device available to cool the babies costs more than $25,000 and cannot be afforded by most hospitals in developing countries Pluss Advanced Technologies with its innovation MiraCradle has brought down the cost of a cooling device, by 80%. Uninterrupted power needed to run a cooling device was an equally big challenge which has been done away with the usage of MiraCradle.


Follow and connect with us on Facebook, Twitter, LinkedIn, Elets video