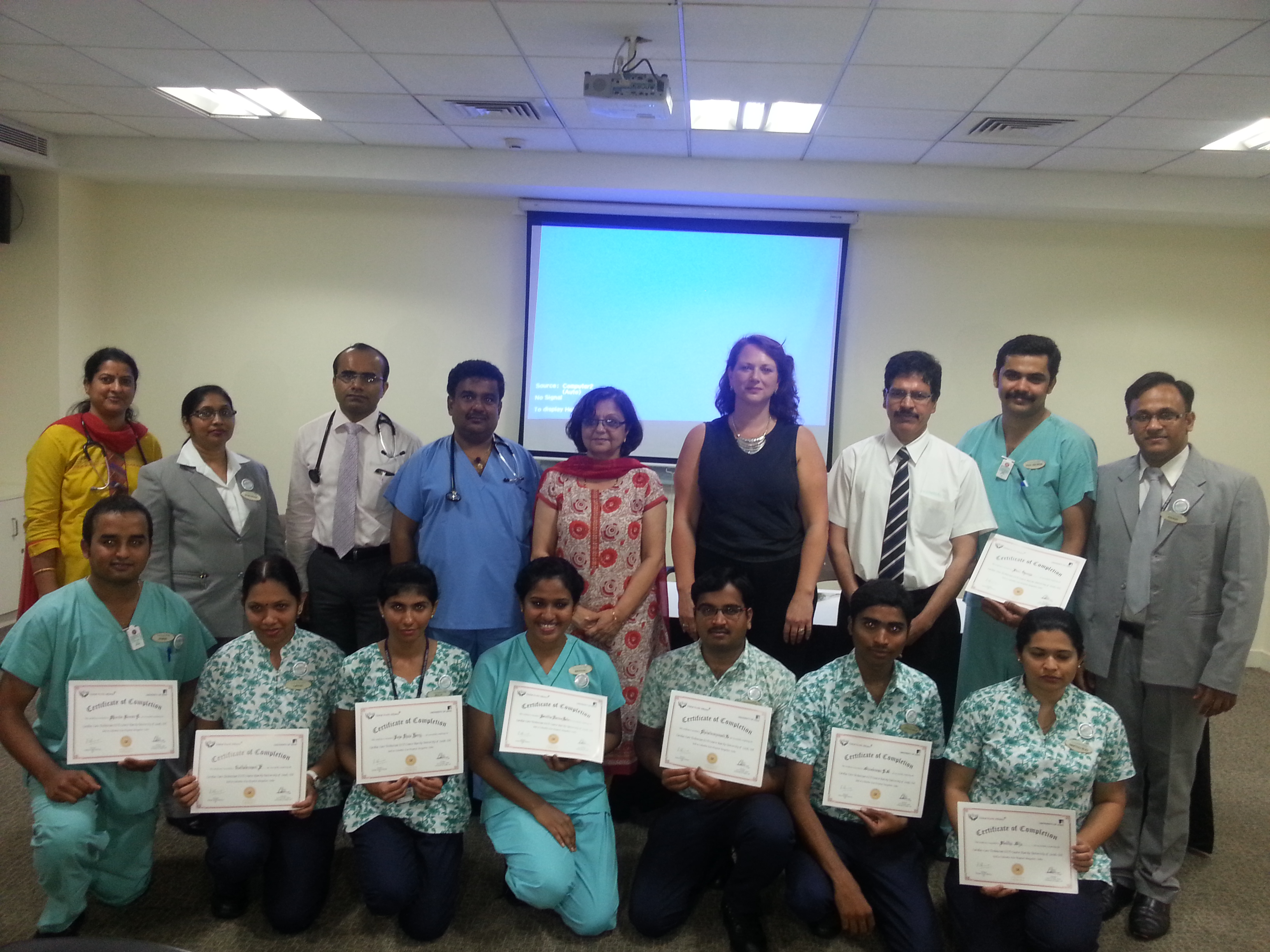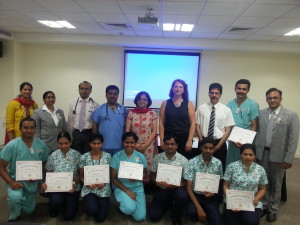 With aim to constantly upgrade the skills of cardiac technicians, three renowned healthcare orgs has collaborated to train technicians in India.  Columbia Asia Hospitals, Global Health Alliance and University of Leeds will jointly run a certification program for Cardiac Care Technicians in India.
The first batch has successfully undergone a six month course that was organized at Columbia Asia Referral Hospital " Yeshwanthpur (Bangalore) to train nurses and healthcare professionals to become CCTs. The course was led by Rhona Riley, Lead of Cardiac Physiology at the University of Leeds and Dr. Prabhakar Shetty, Chief of Cardiology " Columbia Asia Hospitals, Bangalore with support of the cardiology team and Dr. Chandrika Kambam Vice President, Clinical Services.

In India, there is need to adapt latest technology by healthcare segment to deliver efficient services. This course is a structured and systematic way for skilling the technicians that are required for quality patient care. This course will enable the Cardiac Care technicians to operate various procedures along with the cardiologists in the catheterization lab and cardiology department.
The program involved:
6 Months Module created by University of Leeds
Faculty from UK
A Local Mentor " Chief of Cardiology Department, Columbia Asia Bangalore
Hospital Clinical Attachments
Assessment at the end of the course by faculty from UK
Certification from the University of Leeds as Cardiac Care Technicianon passing all the modules
The skills achieved by the Cardiac Care technician include:
Perform 12 Lead ECG
Basic ECG Interpretation & Cardiac Monitoring
Ambulatory BP Application and Understanding
Ambulatory ECG Application
ECG Event Recorder Application
Assist in various Cath-Lab Procedures
Assist with Exercise Tolerance Testing
Prepare patients for Cardiac Diagnostic Testing, Pacemaker follow up, Echocardiography
Team Management and Professionalism

Follow and connect with us on Facebook, Twitter, LinkedIn, Elets video