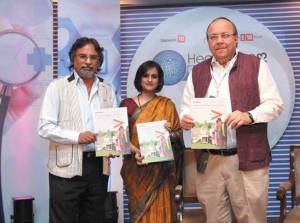 E-18, a division of Network 18 Media and Investments Limited, in association with the news channel CNN IBN, organised Healthcare Summit 2013 on 31st May, at Hotel Oberoi, New Delhi. The knowledge seminar was organised with the aim of creating a thought provoking platform where the Government, medical professionals and the healthcare industry will interact, debate and uate the right growth format for Indias healthcare system. In doing so, the event highlighted the current healthcare landscape, opportunities & challenges ahead and the role of government and private players to ensure that healthcare is assessable, affordable and accountable for all.
Speaking on the occasion, Prof Samir Brahmachari, Director General, CSIR, Govt of India says, We need to make healthcare reach to all and for that we need to make lowcost models and that can happen with the use of technology. We need PPP model; we need good engineers to produce low-cost services for healthcare. We need to build new models, if we wish to build quality healthcare which should be appropriate, accessible and accountable at the same time.
Naresh Trehan, Chairman, Medanta- The Medicity says, Government is making some effort, but we should make efforts to go to our roots. We can train the ASHA workers, up- E-18, a division of Network 18 Media and Investments Limited, in association with the news channel CNN IBN, organised Healthcare Summit 2013 on 31st May, at Hotel Oberoi, New Delhi. The knowledge seminar was organised with the aim of creating a thought provoking platform where the Government, medical professionals and the healthcare industry will interact, debate and uate the right growth format for Indias healthcare system. In doing so, the event highlighted the current healthcare landscape, opportunities & challenges ahead and the role of government and private players to ensure that healthcare is assessable, affordable and accountable for all. skill them and we all know that it is not rocket science to work towards clean water, to build basic infra-structure. We should start creating innovative science for India.
Dr Ashok Seth, Chairman, Fortis Escorts Heart Institute says, Cost-effective service does not mean high technology services, for that the healthcare stakeholders need to believe in one another and start developing healthcare. The one day conference witnessed presence of all the stars from healthcare fraternity. Names like Ajay Bakshi, Ameera Shah, Rana Mehta (PwC), Praneet Kumar, Prof K Ganapathy have graced the occasion with their inspiring thoughts on delivering quality healthcare
Government to Ban More Drugs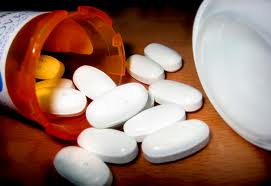 Even as the industry has raised serious concerns over banning of three key medicines including anti-diabetic drug pioglitazone, the government is uating suspension of more such drugs with serious side-effects, mainly those which are not allowed for sale in their originating countries.
Recently, the health ministry has banned sale of anti-diabetic drug Pioglitazone, pain killer Analgin and anti-depressant Deanxit because of the health risk associated with these medicines. The drug controllers office is also considering Buclizine, an anti-allergic medicine often prescribed for stimulation of appetite in babies, among other such medicines for suspension of manufacturing and sale in India.
Rise in Use of Designer Drugs Alarms UN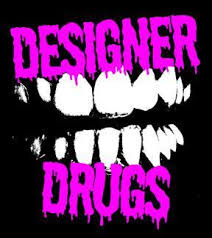 The UN drug control agency on Wednesday sounded the alarm on the spread of designer drugs, which are sold openly and legally and sometimes result in deadly highs, while reporting that global drug use generally remains stable. Such substances can be far more dangerous than traditional drugs, the agency said in a statement accompanying its annual report. Street names, such as spice, meow-meow and bath salts mislead young people into believing that they are indulging in low-risk fun.
A six-page summary of the report by the UN Office on Drugs and Crime warned that the international drug control system is foundering, for the first time, under the speed and creativity of their proliferation.
Ranbaxy drugs safe, Australian drug regulator
After the UK drug regulator, the Australian drug regulator has also said that the drugs marketed by Ranbaxy Labs are safe.
At present, there is no evidence that any of the products in the Australian market manufactured by Ranbaxy are of an unacceptable quality or that there is a danger to consumers, a spokesperson for the Australian Therapeutic Goods Administration (TGA) told ET. The spokesperson further said that the Australian drug regulator was part of a multilateral inspection team involving the World Health Organisation and inspectors from the United Kingdom, Ireland, Germany, Canada and Singapore in 2008 to investigate these matters.
The conclusion at the time was that there was no cause for concern for products in those markets, he added. Besides, the TGA also independently tested samples of Ranbaxy products and found nothing to suggest unacceptable quality or a danger to consumers.
Dr Reddys Launches Epilepsy Drug in the US marketJDrug maket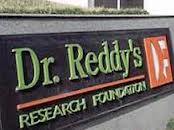 Dr Reddys Laboratories Ltd has launched lamotrigine extended-release tablets in the US market following approval by the FDA on 25 June. Lamotrigine is a generic version of GlaxoSmithKline Plc.s lamictal XR used in the treatment of epilepsy.
According to US-based healthcare information service provider IMS Health, the lamictal XR brand and its generic had combined US sales of around $300.5 million for the 12 months ended April. Dr Reddys lamotrigine tablets will be available in 25mg, 50mg, 100mg, 200mg, and 300mg dosages.
Diabetes Drugs may be Linked to Cancer of Pancreas
Global drugmakers said they would cooperate with an independent review to address concerns of a potential link between widely used diabetes medicines and pancreatic cancer and other safety problems.
The American Diabetes Association (ADA) this week called for a new uation of clinical data on drugs used to control blood sugar for patients with type 2 diabetes.
They include Merck & Cos $4 billion a year Januvia franchise, Novo Nordisks Victoza, and Byetta and Onglyza from Bristol-Myers Squibb Co and AstraZeneca Plc, among others.
Spain Hosts the Worlds First Google Glass-Monitored Surgery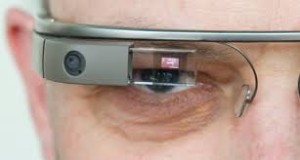 Weve heard doctors predictions for using Google Glass in healthcare, but in Spain, some surgeons have put the augmented reality technology to the test. The Digital Journal reports that a chondrocyte transplant operation was carried out in Madrid using Google Glass to allow experts in the US to live-consult the procedure in real-time, streaming it on the Internet.
A 49-year-old man underwent the procedure for cartilage injuries at Madrids 108-bed CEMTRO Clinic, which was monitored simultaneously at Stanford University, while also being streamed to 150 doctors in the US, Europe and Australia. Pedro Guillen, who performed to surgery, told Reuters that he was comfortable wearing the glasses.
Smartphones Could Warn About Impending Heart Attack
Zak Holdsworth, a Silicon Valley digital entrepreneur, and Kiwi is helping bring such technology to market. A new smartphone being developed is set to revolutionize the way we manage healthcare by warning people of impending heart attack.
Nano-thin silicon heart-and blood-monitoring tattoos on peoples arms, which will send a signal to a smartphone if the data indicates a health problem are the basis of the new technology. Zak Holdsworth reckons that heart patients will be sporting the tattoos on their arms within five years, and in 10 years of time people could be sporting the technology inside their hearts.
MC10 is the Boston-based technology company behind the tattoos and is now investigating the potential of microchips that are being inserted via catheter on to the hearts inner lining from where a signal will be sent to the patients phone.
Brain-Computer Interfaces Make NewTasks As Simple As Waving A Hand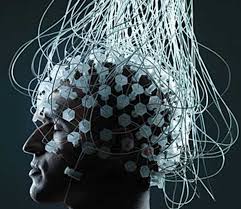 Small electrodes placed on or inside the brain allow patients to interact with computers or control robotic limbs simply by thinking about how to ute those actions. This technology could improve communication and daily life for a person who is paralyzed or has lost the ability to speak from a stroke or neurodegenerative disease.
University of Washington researchers have demonstrated that when humans use this technology called a brain-computer interface the brain behaves much like it does when completing simple motor skills such as kicking a ball, typing or waving a hand
Dassault SystèmesIntroduces a NewIndustry Solution


Dassault Systèmes, the 3DEXPERIENCE Company, announced the launch of a new industry solution experience for pharmaceutical and biotech companies, Licensed to Cure for BioPharma. Based on Dassault Systèmes 3DEXPERIENCE platform, the new solution transforms the way biotech and pharmaceutical companies manage product and process complexity by smoothing drug variation, enabling easier and faster expansion into new markets, all while managing increasing regulatory requirements
CureHealthLaunches NewTest for CancerDetection


CureHealth Diagnostics has unveiled new dimensions in early detection of cervical or lower genital malignancies. CureHealth announced a launch of a novel HPV detection technology in India in technical collaboration with IncellDx, a California based medical health technology company developing advanced molecular diagnostic technologies for detection and monitoring of life threatening diseases such as cervical cancer, breast cancer, HIV/AIDs, hepatitis, and organ transplant rejection.
Johns Hopkins University Ties up with IIHMR, Jaipur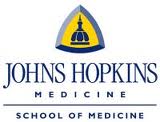 Begining this October, Indian students interested in Public Health will have an opportunity to join a prestigious international post-graduate programme at a low cost.
The Johns Hopkins Bloomberg School of Public Health of the U.S. will be offering its Master of Public Health (MPH) degree programme in collaboration with the Institute of Health Management Research (IIHMR), Jaipur. The course will involve studying both in India as well as the US, as students will get a chance to travel to Baltimore, Maryland, U.S., for the winter semester at the Johns Hopkins Bloomberg School of Public Health in January 2014.
The first batch of 60 students will start their course, being offered to students from India as well as those from other low and middle-income countries, at the IIHMR campus here in October this year. The course is approved by the All India Council of Technical Education (AICTE), Government of India under foreign collaboration. The degree will be provided by the Johns Hopkins University, he said.
The Impact Of The iPad On The Daily Clinical Duties Of Radiology Residents –
While the iPad is being used for intraoperative procedure guidance, percutaneous procedure planning, and mobile interpretation of some imaging examinations, the majority of radiology residents are using it primarily as an educational tool, according to a study published online in the Journal of the American College of Radiology.
Some sectors of the medical community consider the iPad to be a revolutionary tool in health care delivery, with many use scenarios focused on medical imaging. The purpose of our study was to assess residents use patterns and opinions of the iPad as a tool for radiology education and clinical practice at an academic medical center, said Justin W. Kung, M.D., co-author of the study.
Govt to Launch National Health Portal
The government has introduced and implemented various health schemes and programmes and this includes a much awaited National Health Portal (NPH) scheduled to be launched on October 2013. The portal is intended to plug in the healthcare gaps through the effective use of IT.
Speaking at a roundtable discussion on the NHP project, Dr Sarbadhikari Nath Sarbadhikari, Project Director, said the threefold objectives of the National Health Portal are to improve the health literacy of the masses in India, improve access to health services across the nation, and decrease the burden of disease by educating the people on the preventive aspects of disease.
Facebook Boosts Organ Donation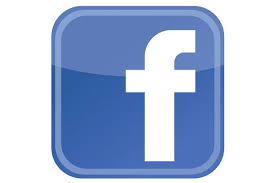 Social media site Facebook boosted the number of people who registered themselves as organ donors 21-fold in just one day, according to a new study by Johns Hopkins researchers.
The report, published in the American Journal of Transplantation, indicates that social media may be a successful way to make people more aware of the organ shortage in the U.S. The rise was seen in May 2012 when Facebook developed a way for people to share their organ donor status with friends. The socialnetworking site allowed users to make their status official on state department of motor vehicle websites by providing easy links.
Apollo Hospitals Plans to Set Up 10 Telemedicine Clinics Abroad
Talking to reporters on the sidelines of 3rd International Conference on Transforming Healthcare with Information Technology here on Friday, Apollo Hospitals Group Chairman Prathap C Reddy said the proposed telemedicine clinics would be coming up in Ghana, Nigeria, Oman and Abu Dhabi, among others. However, there was a need for more hospitals in the country in view of the growing incidence of non-communicable diseases and the Group intended to use its financial resources here.
On the move to divest stake in the Apollo Healthstreet, a healthcare BPO, he said we are not looking for investors. We are looking for somebody who is in that business


Follow and connect with us on Facebook, Twitter, LinkedIn, Elets video