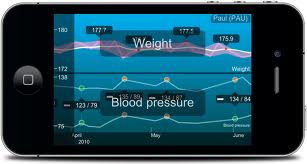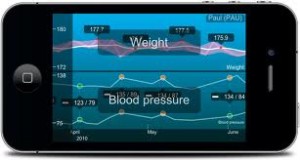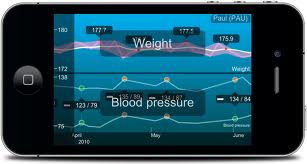 A simple smartphone app that makes it easier for GPs to help patients with long terms conditions that require regular monitoring, such as high blood pressure, won "Best in Show" at the first ever BMJ hack day in London which took place on 6/7 July 2013.
As Andy Murray clinched the Wimbledon singles title, hackers Andrea Weir and Alok Matta teamed up with Anne Marie Cunningham, a GP and clinical lecturer at the University of Cardiff, to develop a simple yet effective way for patients manage their high blood pressure based on national guidelines.
The judges were impressed by its "simplicity and cheapness" and the team will now work with BMJ to take their idea forward. For example, how the data would be sent to the GP and how the app could be adapted to other conditions such as diabetes and asthma that also rely on patient self management.
The two-day hack, organised for BMJ by Rewired State, began on Saturday morning with an outline of the four challenges by BMJ staff and 13 "hack teams" were given access to the underlying datasets that drive products such as Best Practice, BMJ learning and Onexamination, as well as collections of journal articles.
The hackers were asked to develop ideas aimed at:
Creating a "zero harm" NHS
Innovative applications to create better doctors for future healthcare needs
How to "localise" BMJ's published materials to make them more relevant in different countries How to revolutionise the scholarly publishing process
On Sunday afternoon, each of the teams took part in a "show and tell" to present their solutions to the judges.
The winning team outlined key features of their app, including a video on how and when to take blood pressure readings at home – and "push notifications" to remind patients that they need to take a reading.
The app also prevents patients from adding wrong values or adding more readings too quickly. It would work offline and across different platforms and results could be emailed or exported.
In second place was a reward-based game aimed at making revision for medical students more collaborative and less solitary. It was developed by Jon Hilton, Daniel Inniss, Giuseppe Sollazzo, Kaelan Fouwels, and Kush Depala using BMJ'sOnexamination obstetrics and gynaecology questions.
Hilton, a medical student sitting his exams this week, who describes himself as a "self confessed geek" said the technology could also accommodate a doctor who can join in to advise on answers – and could also address BMJ's localisation challenge by testing the translation skills of UK doctors working overseas.
In third place was an idea to address the challenge set by BMJ on the scholarly publishing process, with an open access button that allows researchers to find an open access version of the paper they are trying to read.
The judges felt that, as well as championing open access publishing models, the tool could also function as a "pester power" resource to persuade librarians to subscribe to a particular journal.


Follow and connect with us on Facebook, Twitter, LinkedIn, Elets video