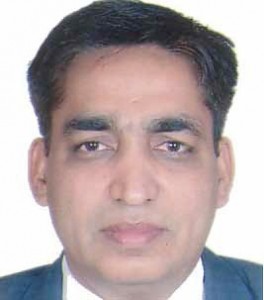 Shrinivas Birla, CEO, Birlamedisoft Pvt Ltd

What were some of the key challenges that the Health IT sector faced in 2012?
One of the biggest challenges for the health IT sector was the mismatch between the expectations of people, medical organisations and medical institutes and their paying capacity. They were looking for software but did not want to pay appropriately for the value of the product. This was a common tendency that we  experienced throughout all our business transactions last year.
What changes you have noticed in the health IT market in the year 2012 and what are the prospects of growth in 2013?

The year 2012 proved that despite all the challenges, the health IT market is definitely picking up and software awareness is increasing as well. In this year the market is expected to increase by 10 percent. Hospital Information System (HIS) shall be in demand in a big way. The market trend is expected to move towards cloud computing whereby most hospitals will aspire to adopt web-enabled hospital management systems and lab information systems (LIS).
What are some key areas in Indian healthcare where your company is likely to play a big role in 2013?
We currently occupy 10 percent of the health IT market. Our target is to attain 15 percent of market share by the end of 2013, and gradually grab 50-60 percent of the market in another five years. Talking about the top technologies in healthcare that will play crucial role this year, I think Microsoft .Net technology is going to be the game changer.
Follow and connect with us on Facebook, Twitter, LinkedIn, Elets video