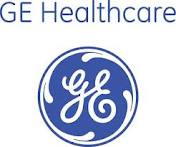 GE Healthcare India is looking at product development initiatives from locations that are physically close to the market. The effort helps the global medical equipment major to understand local customer practices and environment.

Medical devices innovation for India should be designed to cater the needs of large underserved population for event-based care. These include cardiac emergencies, paediatric and trauma intervention. Therefore, the economics of innovation need to evolve around cost, quality and accessibility, said Munesh Makhija, chief technology officer, GE Healthcare India.
GE India has developed a range of dedicated cardiovascular disease detection equipment, infant care, mobile healthcare solutions and ventilators indispensable for Indian healthcare providers, he added.
For instance, the companys has designed Mac i for cardiovascular care with ECG monitors which are easily portable and analysis carried out for a mere Rs.9 which is less than the cost of half a bottle of water. Not only can this technology be used in remote and far-flung locations, the biggest advantage is that it requires minimal training for general practitioners. Users can leverage local supply chain for battery charge of the equipment and disseminating print outs of reports. All these are available with no compromise on quality as the range fulfils IEC, AAMI, EC11 standards, stated Makhija at the recently held All India Management Association (AIMA) conference.

GE is also known for its Lullaby LED-PT Treating Jaundice in babies which are noise free fan-less options providing uniform, wide light distribution for large treatment area. These products have 50 times the life of the CFL bulbs providing six years of day and night performance. There is a big reduction in replacement costs, including cost of downtime and 80 per cent lower power consumption.
The products are designed with zero compromise on safety and quality, yet low on cost but high on advanced technology, he said.
Global healthcare business needs to address two categories of customers. While one is public funded the other is the private or out of pocket paying patients. The former is a small underserved population with coordinated care for the countries covering Japan UK, US, France, Italy and Spain. The latter is the large underserved population for disease or disorder incident specific care for patients representing India, Saudi Arabia, China, Turkey, Brazil, Russia and Vietnam. To meet the needs of the two categories of customers, GE India has adopted the global to local market approach, he said.
Follow and connect with us on Facebook, Twitter, LinkedIn, Elets video