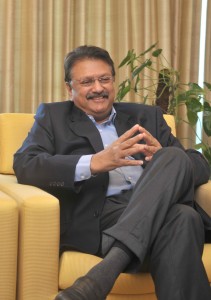 Piramal Healthcare has received approval from the Drug Controller General of India to conduct Phase-II clinical trials of the cancer drug, P276, in combination with chemoradiation for head and neck cancer.

The prence of head and neck cancer in India is amongst the highest in the world. This cancer is common with roughly 1,50,000 to 2,00,000 cases in India identified each year. Phase-I studies were completed in Canada and India. The drug is likely to reach Phase III in early 2013.
Serious radiation induced mucositis occurs in 40-65 per cent of all patients who receive radiation courses for head and neck cancers.
Dr Alan Hatfield, utive Vice-President, Clinical Research, Piramal Healthcare said, The decision to allow us to proceed with this study will be of great benefit to patients of head and neck cancer."

Dr Swati Piramal, Vice-Chairperson, Piramal Healthcare said, Severe radiation induced mucositis is a debilitating toxicity of chemoradiation and can limit the treatment dosing and frequency. By developing P276, we hope to provide benefit to patients both clinically, and in terms of a better quality of life.
Follow and connect with us on Facebook, Twitter, LinkedIn, Elets video