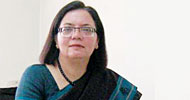 Fraud is a big threat to healthcare and health insurance both, says Malti Jaswal, in conversation with Dhirendra Pratap Singh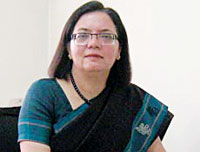 Health insurance has witnessed healthy growth during last decade.  With gross underwritten premium of more than Rs 13,000 crore, it takes second place, after motor insurance, in the general insurance segment.   However, the growth, largely driven by high cost of private health care and out of pocket expense, has been accompanied by high loss ratios on one hand and customer dissatisfaction on the other.   Measures taken by the insurance industry in recent times " sound underwriting, better pricing (especially the correction in pricing for group health covers), effective contracting with healthcare providers (fixed procedure costs, preferred networks etc.), efficient operational management have resulted in some improvements. But more such initiatives are needed in future.

One of the emerging areas of concern relates to prence of fraud and abuse in health insurance, a fall out of multiple factors – unchecked growth of private healthcare providers without a regulator, public apathy to insurance fraud (perceived as victimless), inadequate and ineffective laws, miss-selling by insurance intermediaries, ambiguous contracts and insurance products, non-standard medical protocols and practices etc. to name a few. Thus along with growth of health insurance, the fraud has also been growing, there are no exact estimates in the absence of industry level studies. Different experts peg fraud element to be  in the range of approximately 5 to 20 percent, which translates into a whopping figure of around Rs 750 crore to Rs 2500 crore per annum. A colossal waste!
Fraud in health insurance is not an India specific problem, it exists all over the world, including the developed countries like US, UK, Canada etc..  What separates India from these countries is absence of response and treatment of healthcare fraud in terms of laws, stringent action and persecution of fraudsters, allocation of resources to detect and prevent fraud in major way. Here in India, there is no definition of fraud under IPC, nor any recourse to deal with same beyond Section dealing with cheating, Clinical Establishments Act yet to be adopted by all states, the journey to effective laws, statutes, anti-fraud forums as obtaining in the US, UK, Canada etc. appears a long drawn one.  In the interim, it is for the insurance industry to deal with the issue in best possible manner.
Health insurance fraud is perpetuated in various ways, primarily through healthcare providers in the form of excessive/inflated billing, phantom bills, falsifying records, use of unnecessary diagnostics, expensive drugs and surgical procedures, conducting multiple procedures etc. Fraud may also happen in connivance with customer, insurance intermediary or employees of insurance company or TPAs. Another dimension to fraud control has recently been added by the government sponsored health insurance schemes where the key objective is to ensure accessibility of healthcare for the poor beneficiary in time of need. The approval processes as regards to providers have been kept as liberal as compared to mainstream commercial health insurance; it is a kind of free regime, open to gross misuse.
The insurance industry and the regulator both now seem to be seized of the serious proportions the issue has assumed. IRDA recently issued circular on fraud policy and reporting by the insurance companies.  It had earlier in 2011 floated RFP for analysis and reporting of industry wide fraud trends in health insurance.
It is indeed high time for the insurance industry to act decisively to detect, prevent and deter fraud. It impacts healthcare as well as health insurance, making both inefficient and unaffordable, sometimes with dangerous health outcomes for the concerned person as well. A holistic approach the issue needs to be adopted which includes:
    Defining fraud and abuse in insurance contracts, scoping and classifying acts of fraud on part of various parties involved
    Defining whole gamut of response to fraud " warning, penalties, punitive action, legal recourse, pursuit of recovery of money, boycott, etc.
    Forming anti-fraud forum to share information, data of fraudulent customers/providers/intermediaries (anti-fraud bureau), pursue joint action against fraudsters, form surveillance teams to nail the culprits, facilitate whistle blowers, liaise with medical bodies like MCI, local associations
    Adopting better techniques, IT enabled tools and skilled manpower, forensic experts to investigate cases of fraud, to collect hard evidence
    Pressing for effective laws with policy makers, the issue needs to be brought to the discussion table with active involvement and support


Follow and connect with us on Facebook, Twitter, LinkedIn, Elets video